Deficient Bridges Need Attention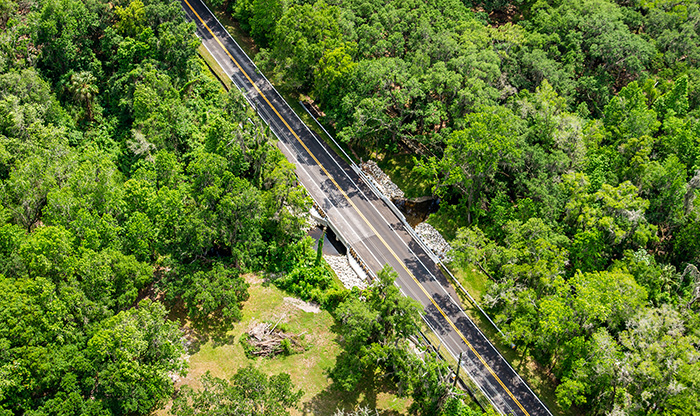 An Ayres inspection of the Boyette Road culvert in Hillsborough County, Florida, determined that the structure was unsafe. The road was closed, and a new structure was designed and built.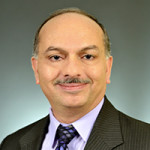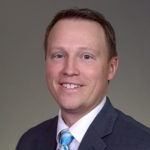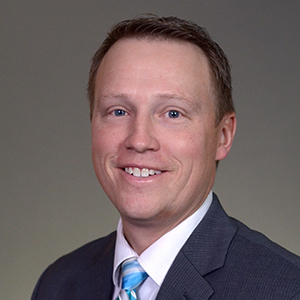 By Hisham Sunna, PhD, PE, and Dan Sydow, PE
Our country's need to do something about its deteriorating bridges has been well documented in recent years. That point was driven home again recently with the release of the American Road & Transportation Builders Association (ARTBA) annual bridge report.
The report analyzed 2019 data released by the Federal Highway Administration and found that over one-third – nearly 231,000 – of U.S. bridges either need to be replaced or undergo extensive repairs.
"While these bridges may not be imminently unsafe, they need attention," the report said.
How Bad Are Our Country's Bridges?
Over 46,000 bridges were rated in poor condition and classified as "structurally deficient." The report said about 81,000 bridges should be replaced.
Here are some of the other highlights from the ARTBA report:
The cost of identified repairs for all 231,000 bridges is estimated at nearly $164 billion.
The number of structurally deficient bridges dropped by 898 from 2018.
Motorists cross these structurally deficient bridges 178 million times a day.
Over 69,500 bridges across the country are "posted for load," which means weight restrictions or other measures are in place to reduce stress on the structure.
One-third of U.S. interstate highway bridges have identified repair needs.
Along with a structure's simple age, the main factors contributing to a bridge's need for repair or replacement include weather, deicing chemicals, poor initial construction details or materials, frequent heavy loads, and scour, as well as inherent factors such as deck geometry, underclearance, and approach roadway geometry deficiency. Essentiality for public use is also an important consideration, along with the other items relating to safety, structural adequacy, and serviceability.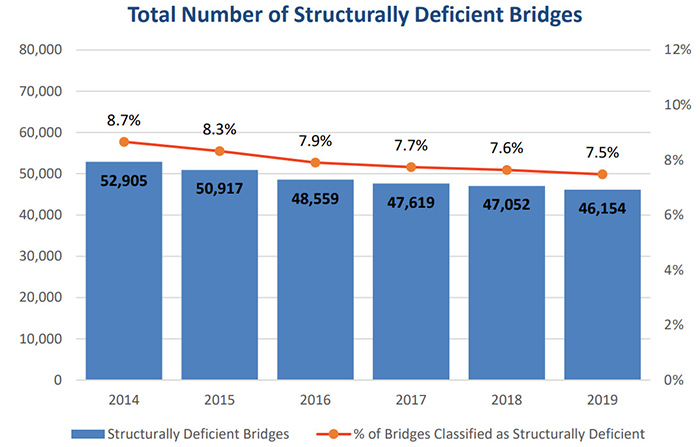 Source: Federal Highway Administration, ARTBA
Detailed state-by-state bridge data can be found within the report or at the Federal Highway Administration's InfoBridge Web Portal.
How Do We Keep Bridges Safe?
States/Territories with most structurally deficient bridges, as percent of total inventory:
Rhode Island (22.3%)
West Virginia (21%)
Iowa (19%)
South Dakota (17%)
Pennsylvania (15.3%)
Louisiana (13.2%)
Maine (12.8%)
Puerto Rico (12.3%)
Michigan (10.8%)
North Dakota (10.7%)
Source: Federal Highway Administration
The typical lifespan for a bridge is 50 to 100 years. Regular inspections monitor the safety of bridges, and officials charged with planning for bridge repairs and replacements should know the life expectancy of structures in their infrastructure inventory.
As with any infrastructure project, funding is critical. Depending on complexity, location, and length, a typical bridge replacement on the local road system can cost $500,000 or more. Governments are trying to do more with less, and that means bridges are often not replaced as soon as they should be, although repairs can extend a bridge's life, as can posted weight limits. Once a bridge qualifies for federal funding, communities receive 80% of the construction cost (and often the design cost as well) and are responsible for the remaining 20% of the cost.
How Do Bridges Qualify for Funding?
The National Bridge Inventory has a 9-point rating scale describing the major component condition of each bridge, with 0 being "bridge closed," 4 being "poor condition," and 9 being "excellent." These ratings for the major components of each bridge (deck, superstructure, substructure) are then fed into a formula known as the sufficiency rating, which is a ranking based on a 0 to 100 scale, with 100 being the best possible score.
Within the overall ranking, a bridge can also be described as structurally deficient (meaning that speed or weight limits must be posted to ensure its safety) or functionally obsolete (meaning that it no longer can handle its current traffic volume, speed, size, or that it lacks safety features like shoulders). Some, but not all, steel bridges may be also categorized as fracture-critical, which means that if one main structural element fails, the bridge could collapse. If a bridge's sufficiency rating scores 80 or less, it qualifies for federal repair funding, and if it scores 50 or less, it qualifies for federal replacement funding.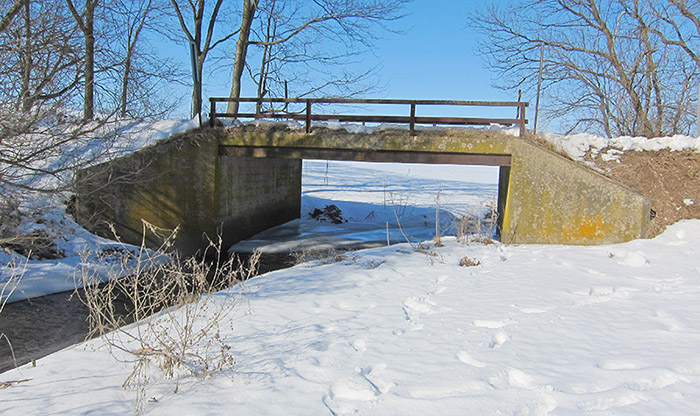 Ayres was hired to design the replacement of the Elm Drive bridge in Rock County, Wisconsin.
The bridge has a sufficiency rating of 41.4 out of 100, qualifying it for federal replacement funding.
The bridge has a posted limit of 15 tons.
Once funding is granted, bridge designers evaluate what materials to use to replace the old bridge. Current designs need to take more into account than ever before: Safety, cost, flooding, maintenance, traffic, pedestrians, bicycles, fishing, navigation, environmental impacts, and aesthetics all play into the final design.
The time frame for a bridge replacement or rehabilitation is generally three to five years, starting with qualifying for funding and continuing through design, regulatory permitting, and construction.
Hisham Sunna manages Ayres' structural design and structural inspection groups in our Southeast Operations. He specializes in designing vehicular bridges and pedestrian and bicycle overpasses and has been involved in structural scour analysis for about half of his 26-year career.
Dan Sydow manages structural engineering services in our Midwest Transportation Division. He has designed hundreds of bridge replacements and rehabilitations in his 18-year career and has expertise in design for highway and pedestrian bridges, buildings, dams, retaining walls, and tunnels.