River Falls, WI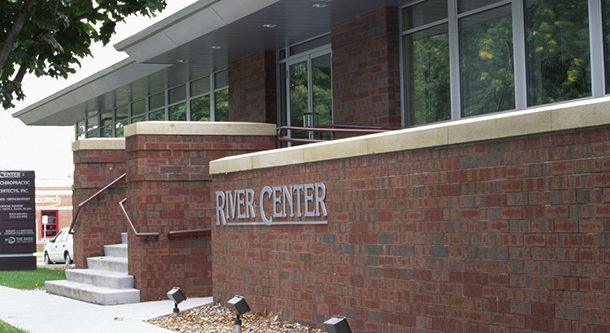 River Falls is home to much of Ayres Associates' architecture staff. These are family-oriented folks with unquestionable ethics who build long-lasting relationships with clients and deliver projects on time and within budget. Sustainable design is one of the trademarks of the River Falls architectural staff, along with their expertise in assisted living/memory care, long-term care, health care, municipal, university, religious, and commercial projects. The office serves clients in Wisconsin, Minnesota, and beyond, and the professionals here are passionate about contributing to the fabric of the communities where they plan and design the built environment.
River Falls is known as having small-town charm and plenty of big-city talent. As residents of River Falls and the surrounding St. Croix River and Kinnickinnic River Valleys, our professionals value the range of outdoor activities that surround them. And they appreciate the top-notch schools and the thriving churches, arts, sports organizations, civic organizations, and farmers market. The University of Wisconsin-River Falls and Chippewa Valley Technical College add to the energy and cultural richness of the city. And our staff members appreciate the opportunity to take advantage of everything the Minneapolis-St. Paul area offers just 30 minutes away.
Job Openings for River Falls, WI
Please check the Careers page to see open positions.