St. Paul, MN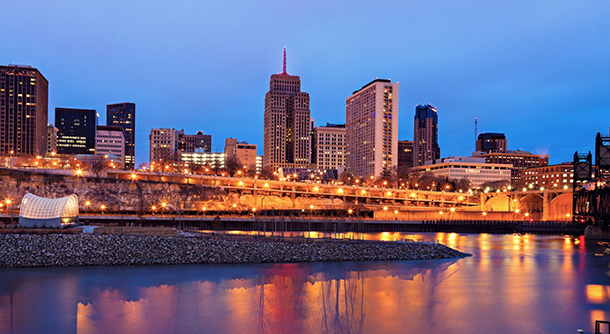 The St. Paul office has a long history of innovation and entrepreneurship. As the hub for serving our national retail clients and completing many federal building projects, our St. Paul office concentrates most of its energy on mechanical, electrical, and plumbing engineering on projects ranging from apartments to U.S. Army facilities to the Target Center, home of the Minnesota Timberwolves.
Our Twin Cities office also lives up to the Minnesota Nice stereotype. To recognize our staff, build camaraderie, and take a break from project work, we have a long-standing tradition of recognizing staff members' birthdays with their favorite treat. We recognize superior performance with Employee of the Month and Most Valuable Player awards, and Ayres' commitment to family is realized in our annual winter and summer parties. You might even catch us donning costumes for Halloween.
Our team loves living here. Within minutes of the office are vibrant theater and art scenes and cuisine from every corner of the world. And the Cities have all the big professional sports covered too. If our families tire of city life, you just might find them "up at the lake."
Job Openings for St. Paul, MN
Please check the Careers page to see open positions.