REGISTER NOW
Converting Energy to Comfort
More than a design for today. Let us deliver a more functional, efficient, sustainable tomorrow.
Contact Us
More Than Ducts, Conduits & Pipes
Don't just design for today. Let us prepare you for tomorrow. We've always been passionate about solving problems, responsive to clients' needs, and eager to deliver highly efficient systems built for the future.
You need services that go way beyond designing mechanical, electrical, and plumbing systems. Demand a more sustainable future and a smarter building you can actually control.
Licensed far and wide, our MEP staff can serve clients in nearly every corner of the nation. We've built rock solid partnerships with architectural firms over the decades, and we're trusted by corporations and government agencies whose facilities we know like the back of our hand.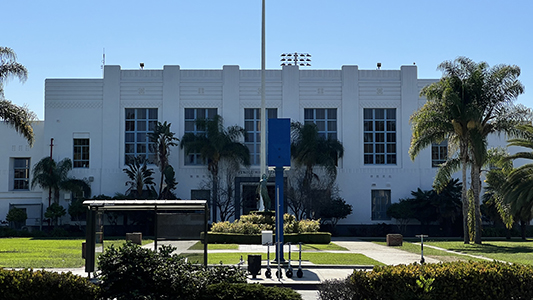 Venice High School
|
Los Angeles, CA
Our team provided mechanical/electrical/plumbing design services for Venice High School's lunch pavilion and student store, as well as facility upgrades for the Small Learning Facility.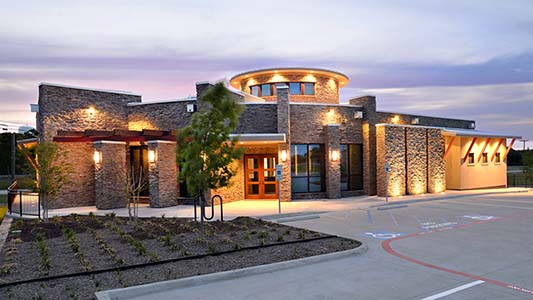 Rapid Med Urgent Care Center
|
Argyle, TX
Our team's role in this project to build a new clinic included mechanical/electrical/plumbing design, lighting design, and medical gas design. This facility serves an underserved community, offering primary care and walk-in urgent care for minimally invasive procedures.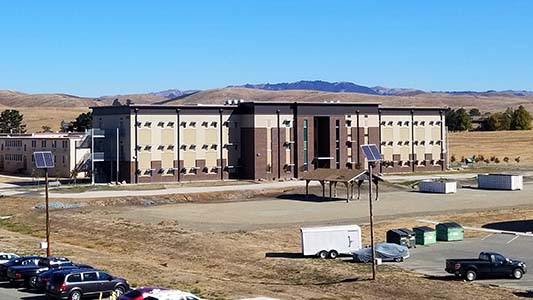 Parks Reserve Forces Transient Training Barracks Camp
|
Dublin, CA
Our team designed a variable air volume (VAV) air handling unit (AHU) HVAC system. This system used an all-electric approach (no natural gas or propane) to deliver just the right amount of cooling, heating, and ventilation to each space to meet the load using the least amount of energy. Variable-frequency drives on the fans greatly reduced energy use while delivering the required airflow. This design was coupled with a dedicated outdoor air system (DOAS) to separate the ventilation loads from the space loads. This system was chosen both for compliance with UFC 1-200-02 and sustainable design as well as UFC 3-410-01. An energy model was used to calculate an energy savings in comparison to a baseline ASHRAE 90.1-2010 code minimum building, yelding a 37.1% improvement. This model formed the basis of the life cycle cost analysis to determine the design of architectural wall assemblies with R-value analysis, HVAC system choice, water heating system, and air source heat pump water heaters. Construction cost: $17.8 million.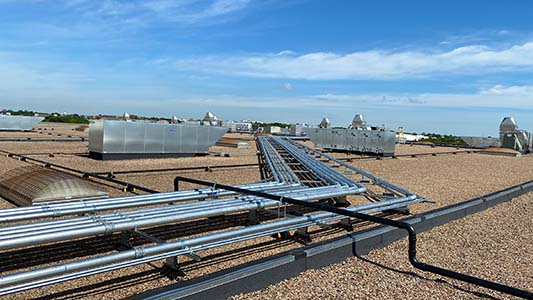 Lily of the Desert
|
Lewisville, TX
Our team provided accelerated mechanical/electrical/ plumbing and life safety design services for the conversion of a production facility to a hand sanitizer manufacturing facility during he peak of the COVID-19 pandemic. Working with our long-standing client, we completed the design in approximately 6 weeks. The project totaled 100,000 square feet of H-3 occupancy space, along with a small support office. The systems included gas detection, hazardous vapor exhaust, increased lighting levels via explosion-proof light fixtures, emergency standby systems, complex refrigerated rooms for production, and plumbing aspects for a strict clean in space process. The total construction budget was $9.7 million.
Greater Santa Barbera Ice Skating Association Paradise on Ice
|
Goleta, CA
The Ice in Paradise arena in Goleta features an NHL sized rink and a smaller studio rink, each with a locker room with unique features to serve hockey teams and figure skaters. A 6,300-square-foot mezzanine provides an excellent view. Concessions, rentals, staff spaces, and two large public restroom groups were included.
Sustainability and low first cost were two primary goals of a design. The rinks are served by custom dehumidification units that recover energy from the building while varying the ventilation air based on the building's need. Other spaces received mechanical equipment that incorporates emerging technologies into tried-and-true systems to keep both energy usage and building complexity low. The resurfacer is filled with hot water generated by one of the most efficient water heaters on the market.
Inboard/outboard switched lighting was provided as a cost effective solution to provide multiple lighting levels for different functions. All light fixtures in offices, locker rooms, and other rooms are controlled via occupancy sensors during regular business hours. All lights were placed on a time clock to keep lights from being left on after hours. The building was designed to exceed Title 24 – California's strict energy code.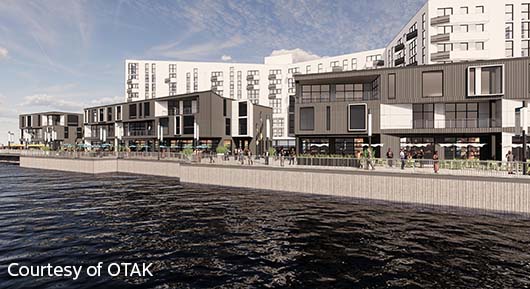 Kirkland Boardwalk
|
Vancouver, WA
Kirkland Boardwalk is a large high-rise, mixed use facility containing residential, retail, office, and general public space totaling close to 400,000 square feet in four buildings, along with an expansive below-grade parking garage. Our team is providing mechanincal/electrical/plumbing, fire protection, and low-voltage design for this Leadership in Energy and Environmental Design Gold project.
Fergus Falls Public Library
|
Fergus Falls, MN
The Fergus Falls Public Library expansion and remodeling transformed a dated building into a vibrant community gathering space, and it did so using high performance, energy-efficient building technologies. The addition to the 30-year-old building doubled its size to 26,000 square feet to better serve the growing population and includes an expanded children's area, flexible meeting/study rooms, a dividable multi-purpose community room, additional workstations, larger accessible restrooms, and a comfortable and welcoming seating area.
State-of-the-art LED lighting systems and electronic controls enhance the already inviting spaces, providing comfortable light levels while significantly reducing energy use. Our team built an energy model at the beginning of the design phase, helping the design team to explore different heating, cooling, and ventilating systems. The ventilation system is a dedicated outdoor air system using energy recovery and demand control, providing comfort and the most energy-efficient HVAC system available.
The building's new geothermal heating and cooling system is among the energy-efficient features that won the new library a $71,000 rebate from Otter Tail Power Company. Chris Waltz, senior commercial and industrial representative with Otter Tail Power Company, quoted in the February 7, 2019, Fergus Falls Daily Journal, said "the library will see a savings of approximately $32,000 a year and be 52 percent more efficient."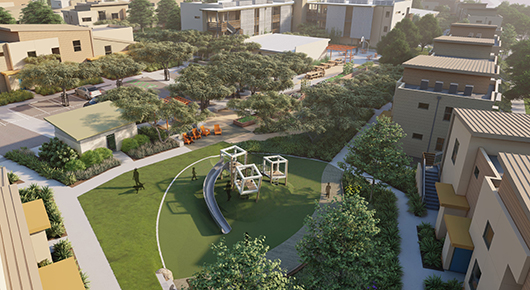 Multifamily Housing/High-rise/Hospitality/Mixed-use
|
Various Locations
Our experience in multifamily housing, mixed-use development, hospitality, and high-rise facilities includes condominiums, hotels, resorts, and casinos. These projects are delivered on very aggressive schedules, and some incorporate many different entertainment venues. Our experience, knowledge, and flexibility allow us to fast-track these projects nationwide.
Target
|
Various Locations
Since 1996, Target has chosen our team to design mechanical, electrical, fire protection, refrigeration, and alarm systems for over 1,000 projects. We help optimize the Target brand experience while pursuing energy efficiency and cost-savings benefits as well – whether the project is new construction, store expansion, or the retrofit of a historic building.
COMMERCIAL
EDUCATION
HEALTH CARE
GOVERNMENT-STATE/FEDERAL
GOVERNMENT-LOCAL
INDUSTRIAL
MULTIFAMILY HOUSING / HIGH-RISE / HOSPITALITY / MIXED-USE
RETAIL
Services
Mechanical
Electrical
Plumbing
Fire Protection
Lighting Design
Low Voltage
Forensic Studies
Arc Flash Studies
LEED & Sustainable Design
Energy Modeling
Construction Support Services
Commissioning
Microgrid & Utility Distribution
Mechanical Productivity Pack Software