Revitalizing Historic Industrial Districts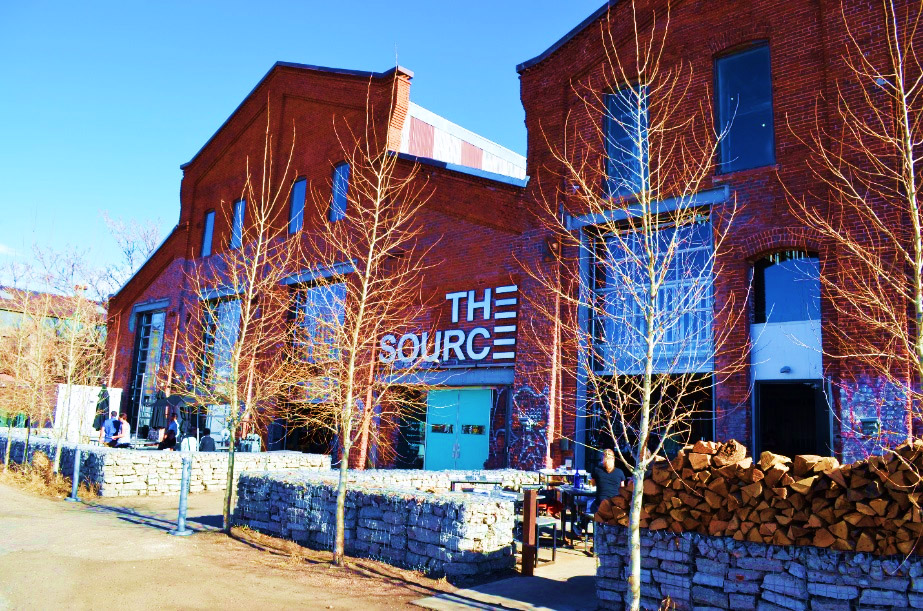 A former foundry in Denver's River North Art District is now home to restaurants, food vendors, a flower shop, and a brewery.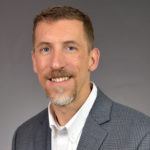 By Matt Ashby, AICP CUD
While much attention is being paid these days to revitalizing deteriorating downtowns and urban cores, another movement is also afoot: repurposing adjacent industrial districts. The renovation of these industrial areas shows the attraction of gritty neighborhoods as centers of authenticity that are a stark contrast to suburbia. This industrial revitalization movement involves repurposing streets and rail corridors as pedestrian thoroughfares, transforming contaminated buildings, and driving the installation of civic promenades in forgotten remnants of cities, among many other potential improvements.
From Foundry to Art District
A recent example of this industrial placemaking is Denver's River North Art District. The neighborhood's proximity to rail and stockyards made it a prime location for drill manufacturers, foundries, and other auto-oriented repair shops. But when the adjacent Ballpark and Lower Downtown districts saw a dramatic rise in property values, developers saw the downtrodden area as prime for redevelopment. Thanks to the hot real estate market, a pending light rail transit station, and growing cultural appetite for architecturally honest spaces, the formerly prime industrial properties were converted into an arts mecca. The former foundry is now home to a variety of restaurants, food vendors, a flower shop, and brewery.
Digital Imagery Helps Share the Vision
Sheridan, Wyoming, is recognizing the potential in its industrial area. Sheridan's Iron Works Building, adjacent to the city's thriving Main Street District, has been identified as a prime location for redevelopment. However, the deteriorated condition of public spaces surrounding this building poses challenges for pulling locals and tourists a block or two beyond the "traditional" downtown. By using 3D digital imagery, Ayres Associates' planners along with development officials were able to show the dramatic impact sidewalks, streetscape, seating spaces, and public art can have on making these blighted areas attractive and welcoming.
The Cheyenne Spur project shows the redevelopment potential in an underused rail spur.
Redevelopment Potential in a Rail Spur
The City of Cheyenne, Wyoming, was assisted by an Environmental Protection Agency (EPA) Area Wide Brownfield Grant in its West Edge District revitalization project, which is under way. The Cheyenne Spur project is part of this broader project, providing a glimpse of redevelopment potential in an underused rail spur connecting the Burlington Northern to the Union Pacific rail yard. Creative industries are looking to locate their businesses in this industrial area as infrastructure improvements are developed. To this end, static drawings were created to illustrate the potential of a linear parkway alongside the track next to an urban-flavored business park.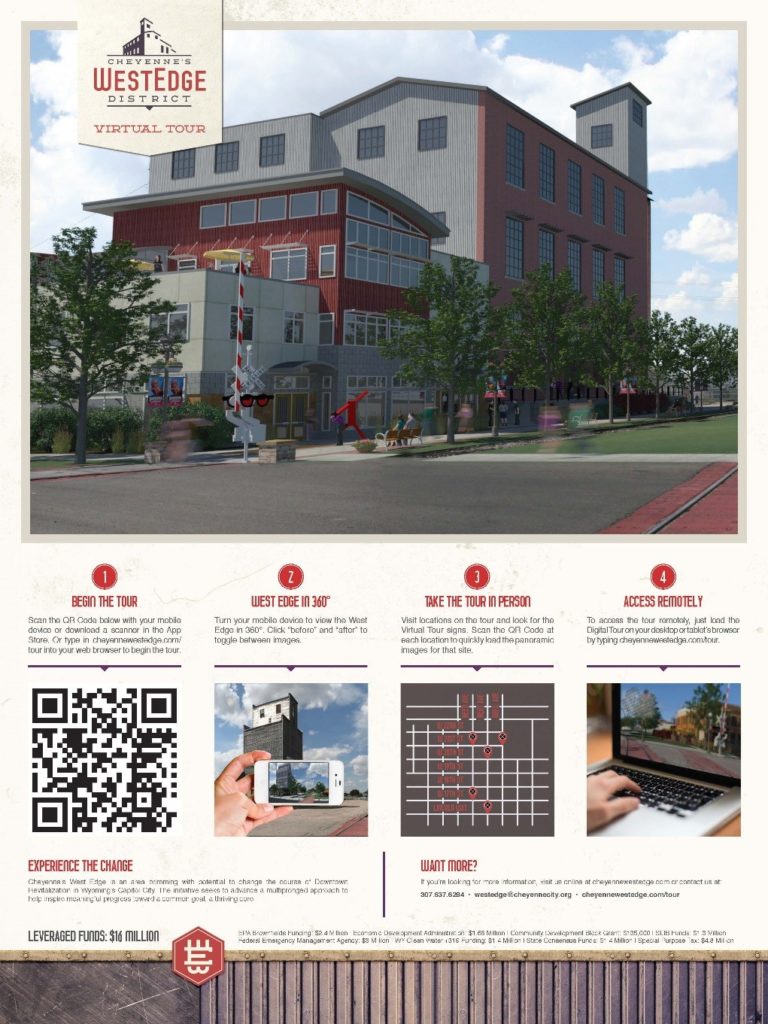 A "virtual tour" captures the excitement of redevelopment in Cheyenne's West Edge District.
Industrial placemaking is gaining traction, transforming corridors that were created for trucks and trains to support mixed-use development around intense pedestrian backbones.
This movement is driving significant reinvestment and the evolution of craft employment (also called the "makers movement"), a growing economic trend that is highly dependent on quality public places.
Importantly, communication tools such as 3D modeling are helping designers communicate their visions of industrial revitalization with potential developers and residents. These enhanced communication techniques can be used as a cost-effective way to gain buy-in and pump enthusiasm into character-laden districts once forgotten and ignored.
Matt Ashby is a certified urban designer with 16 years of planning experience. His enthusiasm for vibrant community development sharpens the focus of Ayres' work in brownfield redevelopment, transportation planning, urban park and recreation planning, and landscape architecture.