Inspectors Make Sure Gorgeous Bridges Are Safe Bridges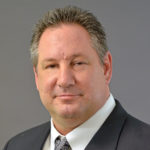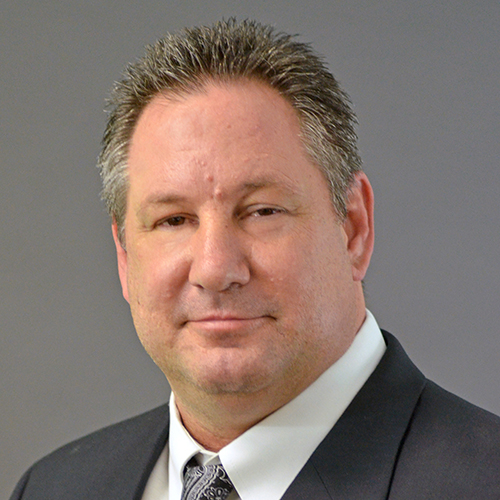 By Rick Maslyn, CBI
MSN.com recently compiled a listing of "Gorgeous Photos of Bridges in Every State." The photos range from suspension and cable-stayed bridges crossing major water bodies to pedestrian bridges in parks. What unites these and most of the approximately 600,000 structures in the United States is that they are safe because they have been inspected regularly and carefully.
The National Bridge Inspection Standards (NBIS) were established in the 1970s and established criteria for which bridges need inspections, how they should be inspected and how often, and who is qualified to conduct an inspection. In general, vehicular bridges more than 20 feet long need regular inspections by qualified bridge inspectors.
Why Is Bridge Inspection Important?
Motorists, bicyclists, and pedestrians depend on bridges to convey them safely over water bodies, roads, and other features. When one fails, it's devastating.
Regular bridge inspections help to catch problems while they can still be corrected and give bridge owners the information they need to plan for repair or replacement. The American Society of Civil Engineers (ASCE) 2017 Infrastructure Report Card grades U.S. bridges as a C+ and puts the nation's backlog of bridge rehabilitation needs at $123 billion.
Who Inspects Bridges?
According to the Federal Highway Administration (FHWA) National Highway Institute (NHI), a fully qualified bridge inspection team leader must complete an FHWA-approved comprehensive bridge inspection training course. Bridge inspectors follow strict standards and specifications to make sure a bridge is safe for public use. Some bridge inspectors are registered professional engineers, and some have other educational backgrounds, but all must complete FHWA coursework. Courses include:
"Safety Inspection of In-Service Bridges" (FHWA-NHI-130055): Focuses on the components and deficiencies that can exist on bridge components and elements for common concrete, steel, and timber structures.
"Underwater Bridge Inspection" (FHWA-NHI-130091): Focuses on typical underwater defects and deterioration and the conditions that contribute to rates of deterioration.
"Fracture Critical Inspection Techniques for Steel Bridges" (FHWA-NHI-130078): Focuses on nondestructive evaluation of steel bridges and fracture critical member identification.
"Stream Stability and Scour at Highway Bridges" (FHWA-NHI-135046): Focuses on the effects of stream instability, scour, erosion, and stream aggradation and degradation.
Bridge inspectors also may have training in climbing, diving, and other skills that enable them to inspect all the components of bridges, from the topside to the underwater supports.
What Do Inspectors Actually Inspect?
Inspections range from routine to in-depth, depending on an individual bridge's specific needs. Certified inspectors look for material defects on the deck (riding surface), the superstructure or beams that support the deck, and the substructure elements or piers and abutments that support the superstructure:
While not all bridges are required to be inspected (see "Does My Bridge Need an Inspection?"), the 600,000 bridges listed in the National Bridge Inventory require regular inspections at least every 24 months, with underwater inspections completed at a maximum interval of every 60 months. The ASCE Infrastructure Report Card reports that as of 2016, 9.1% of bridges were designated as structurally deficient (not currently unsafe, but could become so without improvements). A decade ago, 12.3% of bridges were listed as structurally deficient, so progress is being made on improving the condition of U.S. bridges.
Safe Bridges, Safe Inspectors
Every bridge is different and has its own inspection needs. Ayres Associates' structural inspectors and engineers have inspected several of the nation's beautiful bridges; here's what they found on five of them: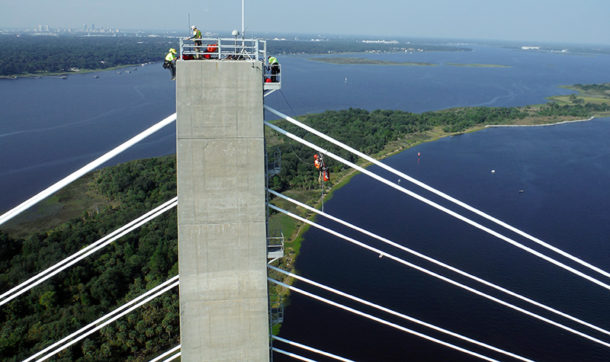 The Dames Point Bridge in Jacksonville, Florida (gorgeous bridge No. 10), is one of the longest cable-stayed bridges in the United States, and all those cables need a close look. A climbing inspection helps to keep traffic moving on this busy roadway. The bridge (also pictured at the top of this blog) is part of the I-295 East Beltway and crosses the St. Johns River. Inspectors need to look inside the main span piers and rappel down the cables from the towers. Training, experience, a sound safety plan, and fall protection gear keep inspectors safe while they work above traffic.
The Rio Grande Gorge Bridge near Taos, New Mexico (gorgeous bridge No. 32), also gets inspected by a climbing team. The steel deck arch bridge stands 565 feet above the Rio Grande. It is the seventh highest bridge in the United States and the 82nd highest bridge in the world. Inspectors use rope access techniques to rappel down to the bottom chord from the bridge deck; they climb along and inspect all of the bottom chord. Inspectors use rope access techniques, personal fall arrest systems, and personal protective equipment to do their work.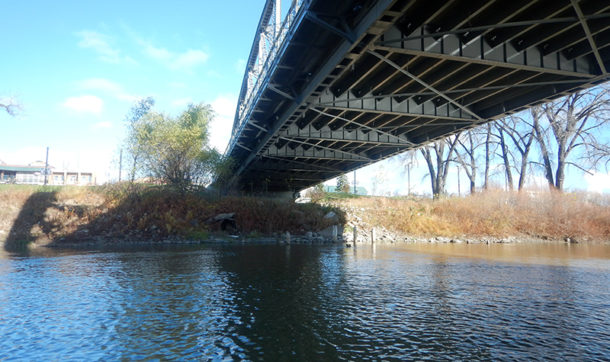 The Sorlie Memorial Bridge (gorgeous bridge No. 35) connects East Grand Forks, Minnesota, with Grand Forks, North Dakota. As part of the underwater bridge inspection contract for the Minnesota Department of Transportation, Ayres Associates completed the underwater inspection of this bridge in 2004, 2012, and 2016. Divers used surface supplied air diving equipment to enter the Red River of the North, whose temperature at the time of the dive was around 45 degrees and had visibility of less than 1 foot.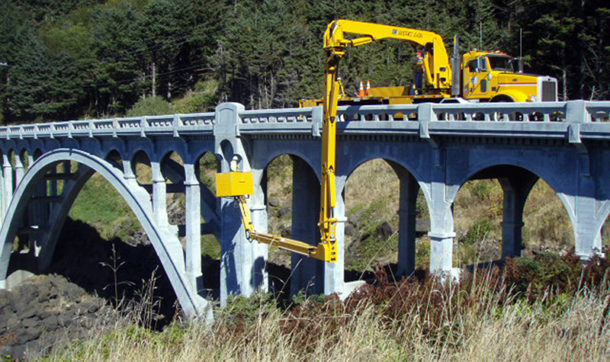 Oregon's Ben Jones Bridge (gorgeous bridge No. 38) is a reinforced concrete deck arch bridge along the Pacific Ocean. It has undergone cathodic protection, which involves measures applied to the bridge surface to impede the corrosion process – a constant threat to coastal bridges in saltwater environments. Inspectors look for settlement, cracking, spalling, and other concrete defects besides assessing how the protection system is functioning. To gain access, inspectors use an under-bridge inspection vehicle (UBIV, also known as a Snooper). Using a UBIV helps inspectors do their work safely.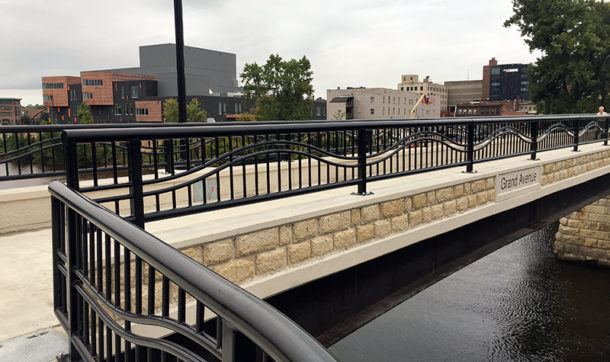 The Grand Avenue footbridge in Eau Claire, Wisconsin (gorgeous bridge No. 50), looks even more gorgeous now after being rehabilitated by Ayres Associates structural designers in 2018. The bridge deck was replaced and widened, and new overlooks, decorative railing, and decorative lighting were added. Inspectors found that the substructure and steel girders were in good condition and didn't need replacement.
Ayres Associates has been designing, inspecting, and analyzing a variety of bridges for more than 50 years. The inspection team has completed more than 19,000 above-water inspections and more than 3,000 underwater inspections. The structural engineering team has designed more than 1,500 bridges as either new structures, replacements, or rehabilitations. Rick Maslyn has taught bridge inspection courses.