Campus Planning and Development: A Learning Experience
The buildings and grounds of any campus – educational, health care, governmental, industrial – vary widely in their plan and design. But campuses are similar in that each piece must function well as part of the bigger operation. Whether the campus exists to teach the next generation of scholars or to develop a product for the masses, a successful campus project starts with a strong understanding of client and end-user needs during the planning phase and throughout development.
Here are seven considerations for campus planning and development:
1. Campus Growth
One size does not fit all. Whether it's educational facilities for students, new office or manufacturing space for an industrial campus, or additional retail space as part of a larger development, potential growth needs to be part of the plan. Designing to match current needs/capabilities is great for Day One operation, but understanding what lies ahead for a campus mitigates growing pains.
What about if your campus is already up and running? Brush up on staging for with Done By the Bell: Campus Projects Demand Punctuality.
2. Securing Funding
Where's the money coming from? Strategic analysis of funding needs early in the process improves a project's chances of getting additional funding from grants and low-interest loans. Grant proposal development is 80% planning and 20% writing. Securing funding is all about timing; being at the right place at the right time can and will improve a community's chances of getting additional funding.

For more about strategic grantsmanship, check out Start with the End in Mind.
3. Environmental Safety
Evaluating the environmental safety of a site involves looking at that site's impact on its future inhabitants (students, staff, etc.) and its impact on the community/environment it exists within. This all starts with due diligence. What is due diligence? In the most basic sense, due diligence is looking at a property and understanding what you are buying. In the environmental world, this entails understanding the environmental risks. Without proper environmental due diligence before buying, you may be left with liabilities associated with environmental problems. This might require an environmental site assessment to evaluate the history of the site and determine if additional assessment/investigation is necessary. And depending on the content of the site, an environmental impact assessment might be required to determine that site's impact on the surrounding community.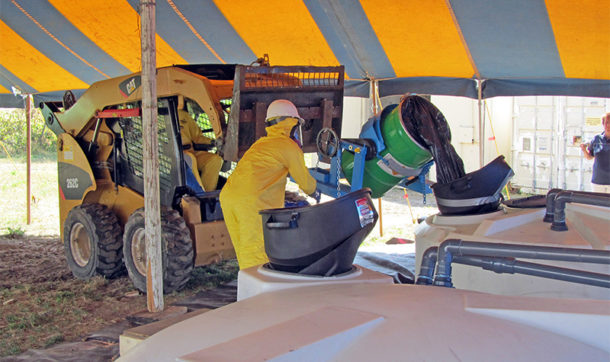 For more information about environmental safety and remediation, review Environmental Remediation Doesn't Have to Be a Headache.
4. Construction and Permitting
Securing proper permits before construction begins is a vital task that can make or break a project. Many local and state agencies have a regulatory interest in projects and require permits for activities ranging from managing stormwater to providing a specific number of spaces in a parking lot. The permitting process involves determining regulatory agency jurisdiction, determining the requirements of permit applications, conducting preapplication meetings with each regulatory agency, and submitting permits.
For more about permits visit Proper Permits Keep Projects Moving Forward.
5. Navigating the Utility Maze
Campuses have a lot going on underground – sewer and water lines, telecommunication lines, various vaults and pipes and miscellaneous infrastructure. Accurately locating and precisely planning current and future utilities means enhanced safety, avoidance of costly utility relocations, and a smoother construction phase. Surveyors and subsurface utility experts gather utility locations, types, and materials, placing the data on construction plans so contractors know exactly where to dig or grade. Aerial imagery and mobile lidar also help to present a complete picture of campus infrastructure.


Why is it important to accurately locate utilities? Check out Subsurface Utility Engineering Leads to Increased Safety, Cost Savings.
6. Design with a Focus on Nature
A good design takes advantage of the natural assets that exist within a site. Incorporating rivers, trails, and other natural elements into a design creates an enjoyable environment for campus staff and visitors. It's best to work with nature rather than ignore it or attempt to overcome it, which often leads to higher costs and even design failures.
For more about creating sustainable, cohesive designs, check out Learning from Nature.
7. Functional Design
Campuses often have a variety of people using a large area with multiple offerings. The design of a campus, both inside and out, needs to be functional. Visitors need to be able to find their way around, and staff need to be able to work together effectively and efficiently. Thoughtful campus design pays attention to signage, traffic (pedestrian/bicycle/vehicle), and the connectivity of people and places.
Functional design doesn't have to boring: The University of Wisconsin-Eau Claire's central campus proved that with a unique mathematical inspiration, Fibonacci Spiral: Design Imitates Nature


And if you're looking for even more information…
Download our Campus Planning and Development Brochure
To discuss campus planning and development, contact Disa Wahlstrand, PE, LEED AP, vice president of engineering services at Ayres Associates. She has worked on health, education, and industrial campuses throughout her career.