Proper Permits Keep Projects Moving Forward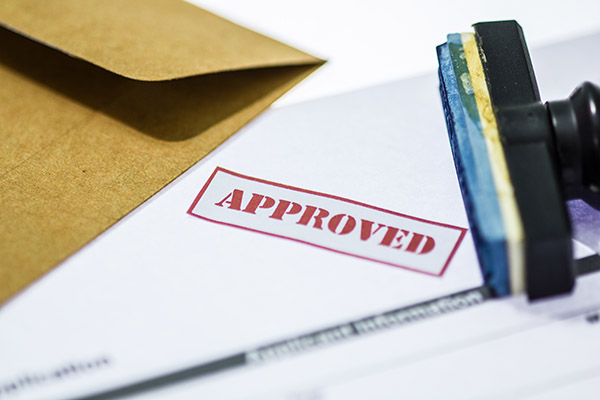 Securing proper permits is a vital task that can make or break an engineering or architecture project. The chances are slim that a developer can plow through an empty field, tear through a waterway, dig underground, or even knock down a tree without an agency saying, "Wait a second. Prove you know what you're doing before we'll allow that."
No matter the location, federal, state, and local agencies are on the watch to make sure new infrastructure or redevelopment is designed and built to cause the least possible harm to the environment and existing infrastructure and meets current codes and laws. For example, a U.S. Army Corps of Engineers permit is necessary for any work, including construction and dredging, in navigable waters of the United States. Follow this link for a look at the application form, which states on the first page that applicants spend an average of 11 hours completing the application.
Permitting can be stressful and daunting, but knowledge of and relationships with regulatory agencies help to keep projects on schedule. Here are a few things to remember when planning your next project:
What is permitting?
Permitting most often is divided into three segments: roadway, building, and environmental. Roadway permits are required by state and local agencies to construct within their right-of-way. Building permits are required by a local government to construct land development, commercial, or residential projects. Environmental permits are required by local, state, and federal agencies to construct a project in a regulated jurisdiction such as wetlands, air, water/wastewater, solid waste, or hazardous waste.
Why is it important?
Permitting allows agencies to set standards, limitations, and criteria that must be adhered to by all applicants. In the end, permitting ensures that wildlife and the environment are protected, wetlands are not disturbed or are replaced, building codes are met, safety is enforced, and developments are uniform and consistent with development standards and safety regulations. Hiring a consultant who is knowledgeable about the permitting process and regulations helps to keep projects on schedule.
What are the common steps?
Due diligence. First, an investigation determines which regulatory agencies – federal, state, and local – have jurisdiction over the project. This step includes such activities as evaluating wetlands within the project limits or assessing the potential for endangered and threatened species in the project area.
Determine permit application requirements. Knowing which regulations are applicable to the project and gathering permit guidelines from the involved agencies are key. The permit guidelines provide a summary of the contents required for a complete application.
Conduct meetings and submit permit applications. Pre-application meetings with each agency are important to determine if any other materials are needed to submit a complete application package. The agency then reviews the request. Beginning this process as early as practical during the design schedule is critical to receiving the permits in time to bid the project.
What are common obstacles?
Submitting incomplete applications or not following through to ensure timely reviews causes headaches for project owners. Submitting an incomplete application not only extends the time frame, but it also shows agencies that the owner or consultant is not knowledgeable of the job requirements. Agency response times can also pose problems. Federal agencies such as the U.S. Army Corps of Engineers have no regulated time frame for reviewing and commenting on permits. Therefore, having a well-prepared application and continual communication with reviewers can expedite what already is a lengthy process.
How do clients benefit from hiring experts?
Strong relationships with regulatory agencies and permitting expertise can go a long way in advancing a client's project. It makes the process much smoother for regulators because they trust the consultant, and it makes their jobs easier. This often can expedite approvals. After receiving several complete permit application submittals from a certain consultant, regulators build trust with them because it makes their jobs easier.
Contact Disa Wahlstrand for more information.