Providing Perspective: What is Geospatial?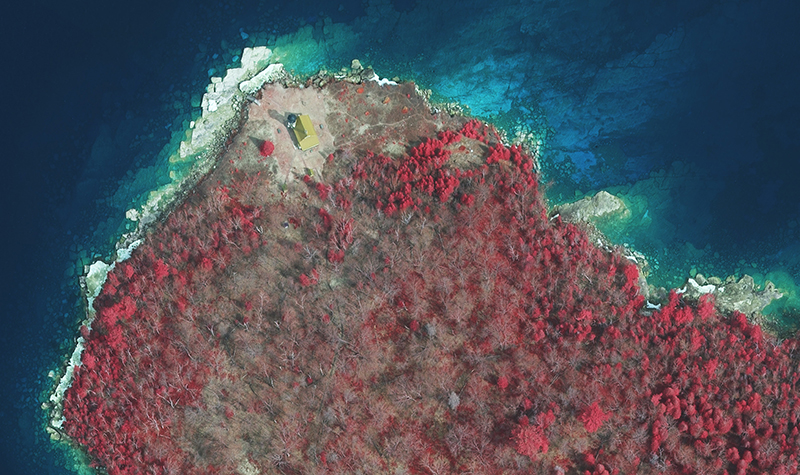 By Jason Krueger, CP, GISP
Geospatial: The word evokes images of space and science and high technology. While there is a link, geospatial is really just any data that is related to or correlated with a geographic location. Today's geospatial technology measures down to sub-centimeter accuracy using precision laser instruments. With the advent of photography in the 1800s, photographs from hot air balloons offered relative information about a landscape or the movement of militaries. Going back to the beginning of our country, surveyors measured and mapped the land to prepare for expansion, document land ownership, and prepare for infrastructure improvements.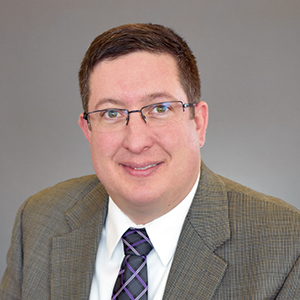 About the Expert:
Jason Krueger, CP, GISP, brings experience in the fields of mapping and GIS. He has worked both as a technician and as a project manager for a broad range of mapping and land information services, and his experience includes work in the public and private sectors. His specialties include lidar and photogrammetry project design, flight planning, and customized spatial data services.
As technology has progressed, so has the scope and importance of the geospatial industry. Today we use software to map geographic locations and analyze the impacts of human activity, greatly expanding the type of information that can be produced and how it can be shared.
Breaking Down Geospatial Services
Geospatial services can be broken down, roughly, into four categories: aerial mapping, land survey, mobile lidar and imaging, and GIS.
Aerial Mapping
As its name suggests, aerial mapping is a method of collecting geographic data/information from above. Fixed-wing aircraft are the most common platform for data collection, but with advancements in drone technology, unmanned aircraft systems (UAS) play a larger role in data collection. Here's a look at some of the services provided through aerial mapping:
Aerial imagery: Current, up-to-date aerial imagery captured using advanced calibrated digital cameras attached to fixed-wing aircraft, helicopters, and UAS. Used for analyzing and mapping built-up and natural environments.
Orthoimagery: Aerial imagery that is referenced to real-world coordinate systems and corrected for varied topographic relief. This is a critical component of geospatial data analysis, providing both quantitative measurements and qualitative attributes of an environment.
Aerial lidar: Lidar (light detection and ranging) from airborne systems is used for detailed 3D mapping of the terrain and vertical features including buildings, infrastructure, utilities, and forest canopy. These laser ranging systems generate high definition point clouds of billions of 3D measurements that must be filtered and sorted by highly trained technicians to extract topography and other features.
Photogrammetry: High accuracy mapping extracted from aerial imagery, represented as points, lines, and polygons. Commonly used as the base map for engineering design in CAD systems and municipal asset inventory.
Land Survey
At its base, land survey is the measurement of the dimensional relationship of points covering an area. This includes horizontal distances, elevation, angles, and more. Though in practice, land survey has a range of applications, including:
Horizontal and vertical control surveys: Provides a unified area-wide base of control points and benchmarks on which to base all project surveys.
Design surveys: Full topographic surveys of roadways and sites to support design projects.
Utility surveys: Obtain current locations of overhead and underground utilities to support design projects.
Boundary surveys: Support the location, description, and monumentation of precise land parcel boundaries
High-definition laser scanning: Ground survey lidar to capture 3D point clouds of structures for overhead clearance and detailed information on any type of facility.
Stockpile quantities: Using either HD laser scanning or UAV (drone) technology to obtain current and repeated stockpile quantities for payment.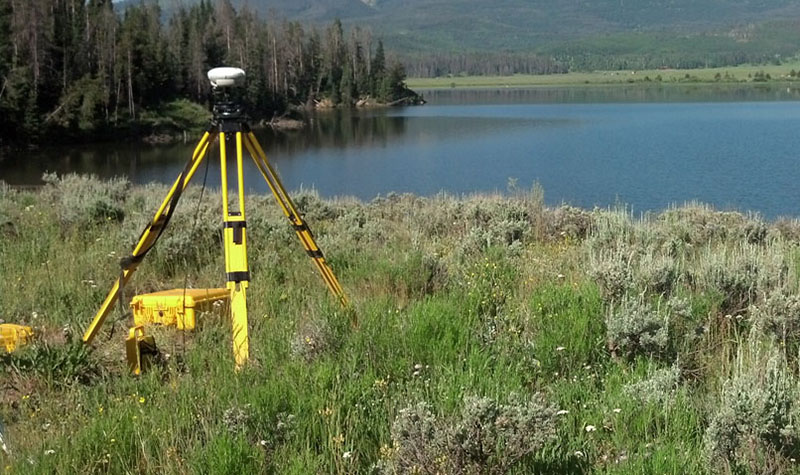 Mobile Lidar and Imaging
Mobile lidar is detailed, street-level information along road and rail corridors that incorporates both land survey and aerial mapping expertise. Using similar technology as aerial lidar and laser scanning, this technology offers highly detailed and precise information about infrastructure and assets along a corridor. The proper execution of mobile lidar projects demand precise calibration control collected by land surveyors and the software tools and extraction techniques of aerial mapping specialists. Examples of mobile lidar services:
Survey-grade topographic mapping: Collect and process 3D surface data of a corridor to within hundredths-of-foot vertical accuracy.
Asset mapping: Mapping the location of assets within a corridor, including manholes, hydrants, storm drains, signs, light poles, etc. Mobile lidar systems also feature camera systems that permit qualitative analysis of features by technicians along with their 3D locations.
Pavement condition analysis: Uses mobile laser sensors and pavement imaging cameras to document roadway conditions. This work is also coordinated with engineers with specialized training to attribute roadway conditions based on numeric scoring criteria.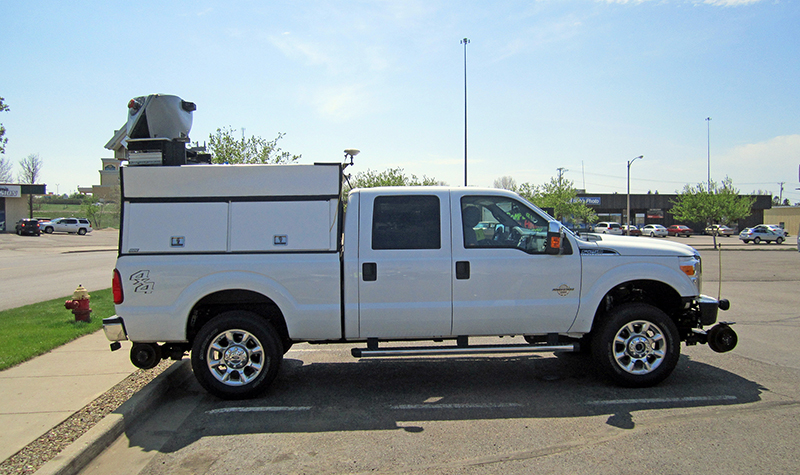 GIS (Geographic Information Systems)
GIS is a computer system for analyzing, storing, and displaying data related to places on Earth's surfaces. The science of GIS is driven by two primary forces – the advancement of computers and software, and the ideas of scientists and geographers. Given the computing power and software programming, GIS specialists are limited only by their own creativity to understand relationships between data and knowing how to apply it to solve problems. GIS data can be points, lines, and polygons on a map derived from survey and photogrammetry, overlapping statistical boundaries from the US Census Bureau, or a network of meteorologic observations from land, sea, and space.
Municipal governments and local utilities rely on this technology to gather, manage, and analyze high-level spatial information. Many state, regional, county, and municipal GIS datasets can show the big picture to "set the stage" for aerial mapping, survey, and engineering projects, adding value in the process. The trick is knowing and understanding the data to properly bring the two worlds together.
A great example of this is asset inventory/management. Asset inventory and management looks to strategically assess the current condition of communities' roads, sewer systems, water supply systems, and more while also efficiently tracking local government resources, performing risk assessments, and assisting with budget forecasting. Appropriate asset inventory and management strategies, as well as comprehensive data collection and ease-of-access afterward, can keep our communities alive and well – and help guide leaders to make sound decisions and plans.
But GIS is so much more than just inventorying assets and making maps. It also takes the data that aerial mapping, surveying, environmental, municipal, transportation, and other professionals develop to the next level. GIS experts will not only map the data but also analyze it to present different scenarios and find ways to make clients' programs more efficient.
What kinds of problems can be solved through geospatial sciences?
Geospatial technologies are valuable in studying the effects of human activity, especially over large areas. Inspecting the quality of the road surface of miles of highway, for example, would be extremely time-consuming and expensive. By using a vehicle equipped with sensors and a downward-facing camera system, technicians can quickly gather thousands of images of the roadway surface. The computerized images can be analyzed and the pavement quality evaluated quickly and accurately, making the most of road maintenance funds.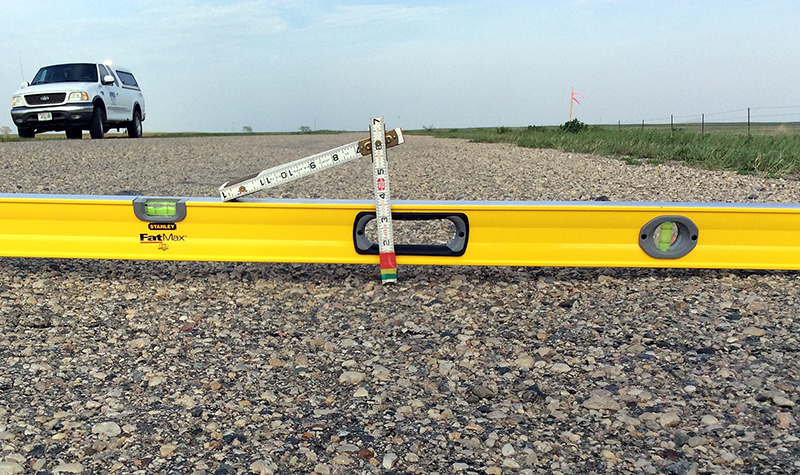 Similar digital imaging technology of a site can be used to create 3D terrain models to help in the design of various types of projects – transportation systems or utility extensions, for example. Geospatial technology can help determine the condition of natural features such as streams or steep lands and, if the imagery is repeated over time, monitor changes that could eventually harm nearby structures.
Surveyors have seen rapid technological advances in recent years that have led to important streamlining and efficiencies on geospatial and engineering design projects. Data collection and processing methods are abundant. Knowing when and how to apply each technology is what sets Ayres apart from others in the industry. We don't utilize a piece of equipment unless it's the best applicable tool to exceed client expectations.
What is cutting edge in the industry?
The past decade alone has seen tremendous improvement in the quality of satellites, aircraft, sensors, cameras, computers, and software. We've also seen a rise in the use of drones as part of larger unmanned aircraft systems (UAS) services, where drones represent a cost-effective alternative in some situations. But despite all of these advancements, the most impactful industry development is in how data is being applied and how it's been made more accessible, working to democratize this essential data.
While remote sensing information and tools were once limited to the users with specialized training and expensive IT infrastructure, geospatial data producers like Ayres are developing new platforms that democratize the science. High-definition Lidar (light detection and ranging) point clouds of county-wide topography consist of billions of 3D points and consume gigabytes of data. The immensity of these datasets was problematic for efficient viewing and analysis by everyday users. To solve this issue, Ayres has developed Ayres Lidar Online, a web-based application that not only permits users to access the data without specialized software, but also provides a new 3D visualization tool for engineers, planners, and conservationists to see and interpret the terrain from many different perspectives.
Colorized lidar point cloud in the 3D viewer
Taking 360° virtual project tours is now possible too with AyresView. The technology allows for detailed, high-quality, high-resolution views. Many times clients can actually see more remotely than they would if they were physically on-site, as data is gathered both from still cameras and drones. Our AyresView service provides clients with an immersive 360° view of their projects from any point in space, from ground level to 400 feet in the air. It's a cutting-edge service that is saving our clients time and money.
One of the emerging improvements is the use of drones to gather images and information. They're comparatively inexpensive to buy and more cost-effective than hiring a pilot and aircraft in many applications.
Land surveying now uses multiple data sources and data acquisition tools on almost every project. It is not uncommon to use traditional survey collection methods and terrestrial lidar acquisition on the same field set-up. Back in the office, surveyors can then work to combine this data with aerial acquisition data for a more complete, robust dataset.
Geospatial sciences have come a long way since the days of rods and chains and cameras on balloons. Ayres' Geospatial Services division uses the latest technology to gather and analyze data that is related to or correlated with a geographic location – to the benefit of our clients and to those who rely on the projects they design and complete.
For more information regarding the geospatial industry, the services we offer, or potential job opportunities, please reach out to Jason Krueger or any of our geospatial experts.