How to Think Like A Developer: Getting the Most from Public/Private Partnerships
By Amanda Arnold, AICP and Mike Scholl, EDFP
Have you ever wondered why one redevelopment project moves forward while another one stalls? What makes it work for the developer? How can a jurisdiction create incentives for developers, and what should those incentives be?
Too often communities are left asking, "Did we give away too much?" or "Would the development have gone forward without our participation?" Understanding what developers need to make successful projects happen can help communities structure mutually beneficial deals.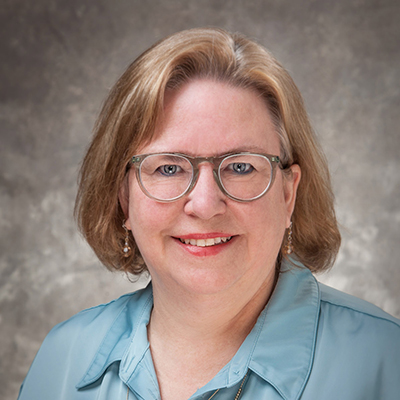 About the Expert:
Amanda Arnold has provided planning expertise as a consultant and from a variety of public sector positions, having worked for a regional planning commission, a transit authority, and jurisdictions of various sizes. Her vast experience includes completing comprehensive plans, overseeing capital improvement projects, coordinating with neighborhood groups, and reviewing subdivision and site plans.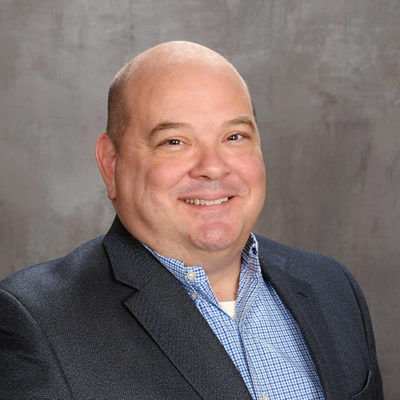 About the Expert:
Mike Scholl has two decades of nationwide planning and economic development experience with consultants, community groups, and most recently as economic development manager for the City of Loveland, CO. Among Mike's economic development experience is strategic planning, downtown redevelopment, comprehensive economic development, brownfield remediation, and grant writing.
Keeping Public/Private Partnerships Equitable
At a recent Midwest regional planning conference, Ayres planning and economic development professionals discussed these questions with more than 200 planners from Wisconsin, Minnesota, and Iowa. Attendees participated in a basic analysis to answer these critical questions and to learn to negotiate as an equal partner with potential developers. Ayres' experts explained the development process from the perspective of the developer and provided an interactive real estate funding worksheet that everyone can use to make a simple financial analysis of proposed projects.
Understanding Project Costs, Funding Sources is Critical
From a financial standpoint, is your vision feasible? To find out, get started by entering your data into Ayres' Sources and Uses of Funds Worksheet to estimate costs, identify financial gaps, weigh various funding sources, and examine debt structures that could work to bring your project to life.
Planners need to learn to negotiate with confidence, knowing that they're working in the community's best interest. Municipal participation in development can reshape and invigorate a downtown, so it's critical to understand how this can be done in a way that benefits both the developer and the jurisdiction.
Key Information Leads to Effective Property Negotiation
To negotiate with confidence, information is key. Check with your City Assessor's office for property information including sales history, value, building and lot size, and year built. Go online for commercial property information at sites like LoopNet and CoStar (by subscription). You might also consider working with a commercial real estate broker; they know the market best. As you look at potential sites, consider the advantages and disadvantages of the property's history and current status. A few questions to keep in mind:
Is it a historic building?
Is it an eyesore?
Is economic development a priority?
Is it new construction or an existing building?
Is it adaptive reuse of a public building?
Is it the disposition of surplus public property?
Lease rates reflect the overall economic health of a city's downtown and are a measurement of success over time. See that you know your building's lease rates expressed as an annual cost per square foot. To be attractive to potential developers, your property should show rates that are rising, or, at a minimum, not in decline.
In this kind of negotiation, be aware that developers are ultimately interested in buying income; the building is merely the means to that end. So, the more you can do to demonstrate the property's potential to generate income, the better your negotiating position.
It's also a good idea to familiarize yourself with terms like "soft costs" and "hard costs," "loan-to-value ratio," "cash-on-cash return," "internal rate of return," and other phrases common to commercial real estate deals. Again, fluency with the language will reflect that all-important confidence.
Consider Funding Strategies to Bridge the Gap
Remember, too, that funding strategies are available to help you bridge financing gaps. If your budget falls short, consider reducing hard costs or finding construction savings. Perhaps you might ask the developer for greater equity contribution or a reduced fee.
Be sure to consider:
Tax Increment Finance
Historic Tax Credits/SHPO Grants
Financing
Grants (non-profits, DDA, URA, etc.)
Land Assemblage
Credit Enhancement
Real estate development is a complex and lengthy process, but the experience will be less challenging when you do your homework in advance, and, when necessary, rely on trusted expert advice. Ayres is recognized for smart, creative planning solutions in site identification, visioning, conceptual design, environmental review and cleanup, sourcing of funds, negotiation strategies, financial analysis, development agreements, and more.
For more information on how to get the most from Public/Private Partnerships or other planning related questions, get in touch with either Amanda Arnold, AICP, or Mike Scholl, EDFP.