EPA Funding Transforms, Renews Brownfield Sites
Partially through EPA funding, Ayres helped the Village of Waunakee, Wisconsin, turn a contaminated Alloy Casting site into its new library campus.
It's understandable when community leaders look a little uneasy when the words "environmental cleanup site" are mentioned when discussing a piece of developable property that could be eligible for U.S. Environmental Protection Agency (EPA) funding. After all, EPA cleanups have included some of the worst environmental disaster sites in our country's history.
But environmental sites can be quite ordinary places in need of a cleanup. You probably live within a short drive of an environmental cleanup site and don't even know it.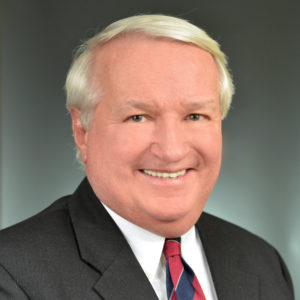 About the Expert:
Scott Wilson, PSS, is a vice president at Ayres and leads the Development Services team, which offers environmental assessments, remediation planning and implementation, brownfield redevelopment and reuse planning, funding strategy and grant procurement, and solid waste management to clients throughout the United States.
The EPA lists all manner of environmental grant programs. Funding is available for air quality, education, brownfields, pollution prevention, Great Lakes projects, research, and more.
What Types of Grants Are Available for Brownfields?
Brownfield grants are a common tool for communities to use for cleaning up contaminated sites. EPA's Brownfields Program works with other EPA programs, state agencies, and other federal partners to provide resources for brownfield activities. Programs include:
Assessment grants to provide funding for brownfield inventories, environmental assessments, reuse planning, and community outreach.
Cleanup grants to give money to carry out cleanup activities at brownfield sites.
Revolving loan fund grants to provide funding for communities to establish a revolving loan fund designed to operate for many years to carry out cleanup activities.
Multipurpose grants to create a catch-all funding mechanism for a range of eligible assessment and cleanup activities.
Other brownfield grant programs include funding for workforce development and job training; technical assistance, training, and research; and state and tribal response programs.
What Are the Goals of Environmental Programs?
According to the EPA, the goals of environmental cleanup funding are to:
Protect human health and the environment by cleaning up contaminated sites.
Make responsible parties pay for cleanup work, if possible.
Involve communities in the process.
Return impacted sites into productive reuse.
EPA funding authorizes both short-term cleanups, where a prompt response is needed, and long-term remedial actions to permanently and significantly reduce the dangers posed by releases of hazardous substances.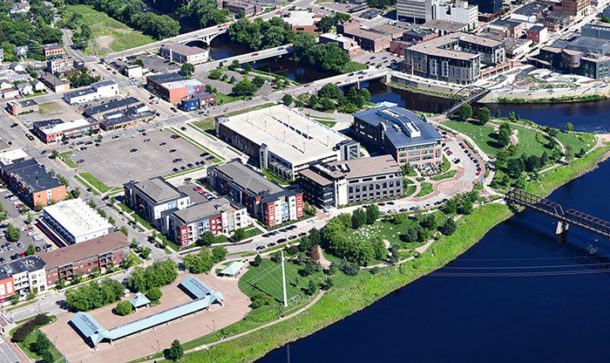 The development of Phoenix Park, which began as a brownfield, served as the catalyst for the revitalization of downtown Eau Claire, Wisconsin.
A few of our environmental projects funded by EPA grant programs include the West Edge Brownfield Redevelopment in Cheyenne, Wyoming; the Novation Technology Campus Brownfield Redevelopment in the Town of Madison, Wisconsin; the Ringling Riverfront Development in Baraboo, Wisconsin; Menominee River Redevelopment in Marinette, Wisconsin; and Phoenix Park in Eau Claire, Wisconsin. EPA-funded work is ongoing at a brownfield site in Palatka, Florida.
The costs of a brownfield cleanup can pay great dividends to a community – and cleanup of a contaminated site doesn't have to be a scary proposition.
Reach out to Scott Wilson to learn more about securing EPA funding for brownfield sites. And check out our Development Services page to see some of our strategies in action.