Asset Management Protects Bridges, Budgets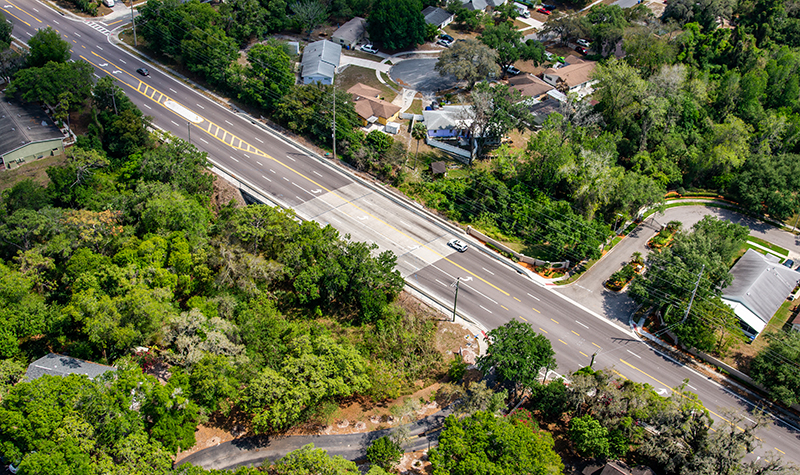 By Hisham Sunna, PhD, PE, and Rick Maslyn, CBI
Bridges are part of every transportation system – over water, over highways, even over other bridges. Bridges are crucial to getting people and products from here to there, which is why it's essential to make sure they're safe.
The typical lifespan for a bridge is 50 to 100 years. The United States has 614,387 bridges, and almost four in 10 of them are 50 years old or older. Regular inspections monitor the safety of bridges. The National Bridge Inspection Standards (NBIS) were established in the 1970s and set up criteria for which bridges need inspections, how often they should be inspected, and who is qualified to conduct an inspection. In general, bridges more than 20 feet long need regular inspections by qualified bridge inspectors. That includes routine inspections every 24 months. Underwater inspections are due every 60 months for bridges over water with portions of the bridge that cannot be accessed without diving equipment. A common rule of thumb is that an underwater inspection is required if the water depth is greater than 3 feet.
About the Expert:
Hisham Sunna is manager of structural design and inspection for Ayres' Southeast operations. He has more than 27 years of experience in structural engineering. His specialties include vehicular bridge design, pedestrian and bicycle overpass design, and scour analysis.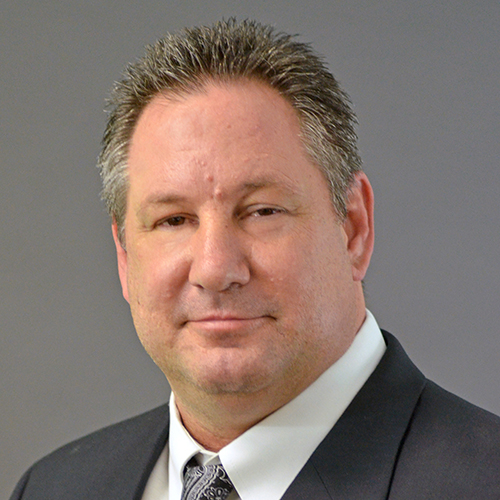 About the Expert:
Rick Maslyn, Ayres' supervisor of structural inspection, has more than 34 years of experience in the field. He provides project coordination, quality control/quality assurance, and client management and also serves as a team leader, a critical role in emergency response situations. Rick has overseen several districtwide contracts for bridge inspections involving hundreds of structures.
Bridges may be one of the most expensive items in an infrastructure inventory. Depending on complexity, location, and length, a typical bridge replacement on the local road system can cost $500,000 or more. Making a bridge last – and stay safe — as long as possible helps stretch state, county, and municipal budgets.
Bridge asset management programs help officials charged with planning for bridge repairs and replacements know the life expectancy of structures. Once the remaining life expectancy is established, each bridge can be tabbed for replacement and/or repair in the appropriate year. Typical inspection reports detail the condition of a bridge but don't provide guidance on how to extend the life of a bridge. Asset management involves in-depth evaluation and cost estimates, helping officials plan for repairs and budget accordingly.
For example, Hillsborough County, Florida, has around 250 bridges in its infrastructure inventory. The County has a $6 million budget this fiscal year for bridge asset management (funding for a replacement bridge comes from a separate budget). Asset management allows the County to keep bridges safe and budgets balanced by planning for and prioritizing repairs. It also provides the County access to structural inspection and design teams that can respond quickly to emergency needs.
In addition to pointing out problems, structural engineers also provide recommendations on repair methods, looking for rehabilitation and repair solutions that will last. When a hole developed under the approach slab of the Bloomingdale Avenue bridge over Buckhorn Creek in Brandon, Florida, the immediate problem was solved with flowable fill. This pumpable concrete mix was placed directly into the cavity under the approach sidewalk.
But what created the hole, and how does the County make sure the same issue doesn't happen again? Engineers found that the creek channel had migrated over the years and eroded the streambank. The result was that the water flow was aimed directly at the bridge's wing wall. Sand cement bags (Florida's alternative for rock riprap) are temporarily protecting the structure while permanent scour countermeasures are designed. Interim inspections will be performed until permanent scour countermeasures are installed.
The most recent Infrastructure Report Card from the American Society of Civil Engineers (ASCE) found that 56,007 — 9.1% — of the nation's bridges were structurally deficient in 2016, and on average there were 188 million trips across structurally deficient bridges each day. Structurally deficient bridges are not unsafe but do require significant maintenance, rehabilitation, or replacement.
While the number of structurally deficient bridges is decreasing, the average age of U.S bridges keeps going up and many are approaching the end of their design life. The most recent estimate puts the nation's backlog of bridge rehabilitation needs at $123 billion.
For more about the Hillsborough County bridge asset management program, check out our summer 2020 issue of TRENDS.