Why Should I Hire an ASPRS-Certified Mapping/GIS Expert?
This image from Tinley Park – part of Ayres Associates' work for the suburban Chicago GIS Consortium – exemplifies a project where CP meets CMS-GIS/LIS. Much of the mapping Ayres does for local government is collected from aerial imagery and is delivered in GIS-ready format. In this example, paved surfaces and buildings are displayed on top of aerial imagery. This type of information is often used for municipal engineering, planning and zoning, and tax and fee assessments.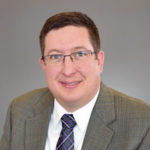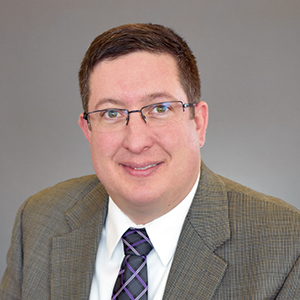 By Jason Krueger, CP, GISP
The American Society of Photogrammetry and Remote Sensing (ASPRS) helps professional photogrammetrists and lidar and GIS experts to prove their mastery of mapping and data disciplines through certifications that also give clients confidence about the consultants they hire. That reassurance comes in the form of the documented experience, references, and testing that are required to receive these certifications.
Among the several ASPRS certified mapping scientist certifications are CMS GIS/LIS and CMS-Lidar. First let's look at how the ASPRS website defines the professionals who obtain these certifications:
What Does a Certified Mapping Scientist-GIS/LIS Do?
A CMS-GIS/LIS typically is involved in geographic information system/land information system design and/or the application of database management and computer programs to facilitate the use of spatially referenced databases for analysis. These professionals are responsible for bringing together various spatial systems of different origins, allowing otherwise incompatible data sets to work together in solving clients' data needs.
What Does a Certified Mapping Scientist-Lidar Do?
A CMS-Lidar is involved in lidar (light detection and ranging) system design and/or the application of data acquisition and computer programs that facilitate the use of spatially referenced lidar point clouds for solving user needs and analysis requirements. These professionals are responsible for the management and supervision of integrating various spatial systems of different origins to solve clients' data needs.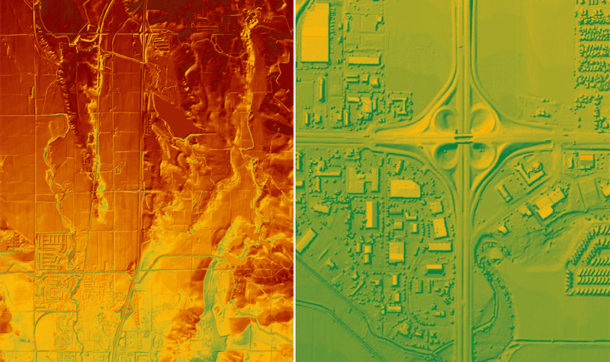 This 3D surface model of Windsor, Colorado – part of Ayres' work for the Northern Colorado Geospatial Consortium – is derived from airborne lidar technology. A CMS-Lidar professional oversees these types of projects and is responsible for quality control. Lidar is often used for floodplain and stormwater management; it is a key tool that enables the Federal Emergency Management Agency to analyze and assess flood risks.
Here are the requirements for obtaining CMS-GIS/LIS and CMS-Lidar certifications, per ASPRS:
Three years of experience in mapping sciences or photogrammetry in a position of responsibility demonstrating professional knowledge of and competence in mapping science and mapping procedures.
Three years of professional experience in GIS/LIS or lidar, respectively, during which professional knowledge and competence in those systems were demonstrated.
References from four people currently holding or who have held responsible positions in the mapping sciences and in GIS/LIS or lidar, respectively, who have firsthand knowledge of the applicant's professional and personal qualifications.
Declaration of compliance with the ASPRS Code of Ethics.
Successful completion of a written examination.
Beyond these mapping scientist certifications, another prominent ASPRS designation is certified photogrammetrist (CP), which covers all phases of mapping tasks.
What Is a Certified Photogrammetrist?
Earning the ASPRS designation of certified photogrammetrist (CP) requires demonstrating even longer experience. In addition to the above reference, ethics, and exam requirements, a CP certification requires six years of experience in photogrammetry, including three in a position of responsibility. A CP is a professional who uses photogrammetric technology to extract measurements, make maps, and interpret data from images. A photogrammetrist is responsible for all steps of a mapping project – for planning and supervising survey activities for control, for specifying photography or other imagery requirements, and for other mensuration requirements and interpretation.
Head and Shoulders Above the Rest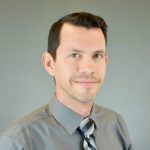 The ASPRS certifications put professionals in rather exclusive company. For example, Ayres Associates GIS Specialist Michael Seidel recently became one of fewer than 60 CMS-GIS/LIS certification holders worldwide, according to the ASPRS certified professionals directory, and he is the first in Wisconsin.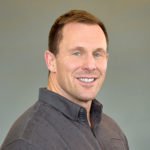 Matthew Vinopal, a supervisor in our aerial mapping group, recently earned two major certifications as he advances his credentials and capabilities within the geospatial community. Matthew is now Ayres Associates' second certified photogrammetrist, along with Jason Krueger, our aerial mapping manager, and Matthew is the firm's first certified mapping scientist in lidar.
Jason Krueger, CP, GISP, brings more than two decades of experience in the fields of mapping and GIS. He has worked both as a technician and as a project manager for a broad range of mapping and land information services. His specialties include lidar and photogrammetry project design, flight planning, and customized spatial data services.