RESISTOGRAPH Checks Soundness of Timber Structures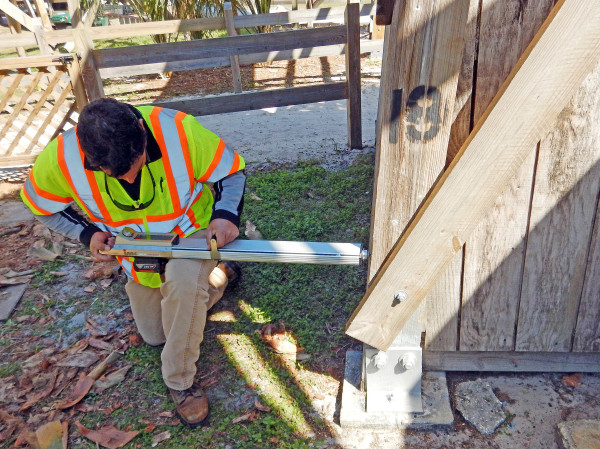 Wood was a primary building material used in many U.S. bridges a century ago. Timber bridges were tried-and-true, given the nature of what crossed them: people, animals, and eventually relatively light vehicles. Over time steel and concrete have become the primary materials in most bridges to handle heavier truck loads.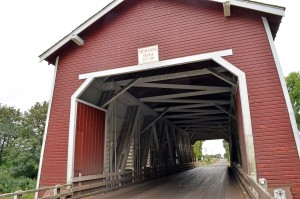 Still, timber is used in a wide variety of bridge construction projects – pedestrian bridges, for example – and other substructure support. Thousands of timber bridges remain in use throughout the country, including historic covered bridges and short- or medium-span structures built mostly in national forests or rural areas. Using timber for bridge design offers advantages: It is an economical material, is aesthetically pleasing, is easy to fabricate, and has a good strength-to-weight ratio. Timber also is seen as more environmentally friendly.
Recently a higher emphasis has been placed on assessing internal integrity to determine the longevity of the timber members that make up these structures. According to the Minnesota Department of Transportation's Advanced Timber Bridge Inspection: Field Manual for Inspection of Minnesota Timber Bridges, the December 2012 National Bridge Inventory database includes 48,759 bridge structures that have timber as the primary structural member in their superstructures.
One tool to help clients trust in the results of the inspection of their timber bridges is the resistance microdrill, known by its trade name RESISTOGRAPH®. The device — shown in use in the photo at the top of this post — is a battery operated, high-resolution drill that measures the correlation between the measured values and the density of the penetrated wood. The device detects decay, stages of rot, hollow areas, and other deformities. The RESISTOGRAPH®, developed by Frank Rinn of Germany, was originally intended for loggers and foresters to inspect trees and timber.
A long, thin needle is driven into the wood member, which measures the electric power consumption of the drilling device. For each use, the device records a linear graph – measurable data – that shows any fluctuations in the solidness of the wood. From this, engineers can assess the strength of each member and determine whether replacement or repairs are needed. An example of the graph is shown below.
Microdrills are not required for every timber inspection. The two most common methods of assessing timber bridges still are sounding with a hammer or core drilling. But for clients who want that added assurance of safety and for structures where wood is a primary component, the RESISTOGRAPH® is a great tool to help ensure the structural safety of your bridges.
The device offers a more detailed analysis of the structure than simply sounding or a visual inspection. This is important because decay in wood often starts from inside and moves out. If internal areas are moist and beginning to rot, just sounding the area with the hammer or visually inspecting it may not be enough. Using the microdrill shows any fluctuations or pockets of less resistance.
Ayres Associates used the device most recently in February for our routine inspection of the water slides at Weeki Wachee Springs State Park in Spring Hill, Florida. The supports of the large, popular waterslides are made of timber. We also routinely use the device for inspections of other timber structures, including covered bridges from Oregon to Florida, Wisconsin to Arizona, and all points in between on our many nationwide inspection contracts.
For more information about the benefits of microdrilling or structural inspection in general, please contact Brian Schroeder or Rick Maslyn of our structural inspection group.