Non-circular Roundabouts Have Their Place
Most drivers think about roundabouts as perfect circles: You pull up to the roundabout, yield to the cars coming from your left, enter the roundabout, and drive counter-clockwise until exiting onto your desired road.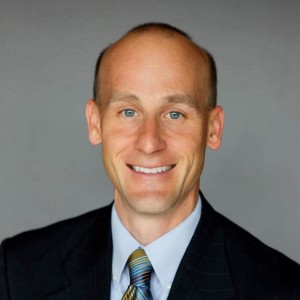 About the Expert:
Kevin Kuhlow, PE, is a leading roundabout designer in the US. He has been involved with developing hundreds of roundabouts throughout North America since 2000, ranging from mini roundabouts to complex three-lane roundabouts. He also has worked with several agencies in developing their guidelines and provided roundabout design training to hundreds of state, county, city, and consultant staff nationwide.
At some intersections, however, a roundabout needs to be designed as more of an oval. The design of these non-circular – or elliptical – roundabouts can be dictated by numerous factors, the most important being the location of the intersecting legs of the roundabout.
Working the Angles
Typically circular roundabouts work well when two roads intersect at right angles. You may not notice when you are driving in a non-circular roundabout, but that slightly oval shape is a critical component of the design when roads intersect at odd, or skewed, angles.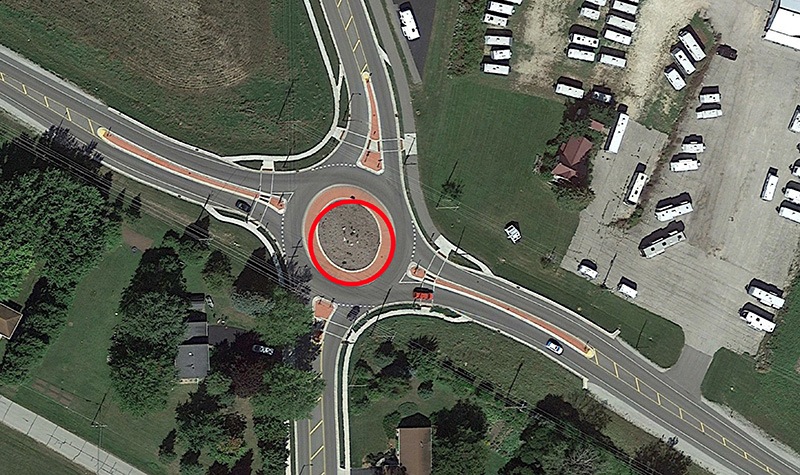 (Google Earth image) Ayres designed this non-circular roundabout on North McCarthy Road in the Town of Grand Chute, Wisconsin. The oval shape becomes more apparent when compared with the red circle placed on the photo.
Each roundabout requires distinctive design choices, depending on the unique design constraints, traffic volumes, roadway speeds, existing topography, roadway alignments, and other elements. For a comprehensive look at roundabout design, see our blog titled, "Good Roundabout Design Balances Safety and Performance."
Digging into the Designer's Toolbox
Roundabouts come in all shapes and sizes: single-lane, multi-lane, circular, oval, and even mini roundabouts. Designers evaluate and investigate different sizes, shapes, locations, and approach alignments, validating each option using design checks.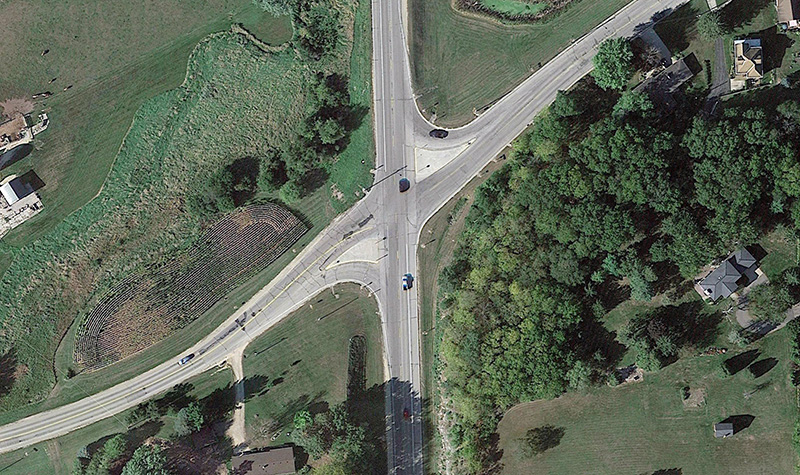 (Google Earth image) The Wisconsin Department of Transportation recently selected Ayres to assist with the design of an elliptical or non-circular roundabout at this intersection along State Highway 69 in Green County. The alignment of the intersecting roads makes this a good candidate for an oval-shaped roundabout.
Minor adjustments in geometry can result in significant changes in safety and/or operational performance. Using a non-circular design is just one tool available to roundabout designers.