Material Recycling: A Sustainable Approach to Demolition and Transformation
By Michael Leopold
Should a building be demolished? That is a question many owners face when deciding what to do with an existing property. Cost, schedule, and operational impacts are all important considerations. From the perspective of environmental/sustainability considerations, it would be beneficial to reuse whenever possible. The fewer structures that are razed means more energy and materials are saved and less debris ends up in landfills. Moreover, future construction will include far greater power and insulating efficiencies as well as water-saving incentives designed into the building plumbing and equipment.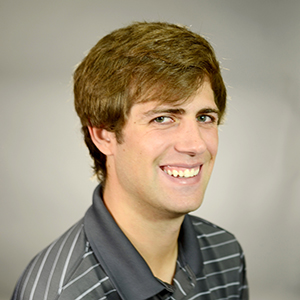 About the Expert:
Michael Leopold is part of Ayres' environmental engineering group. He is experienced in geotechnical analysis of soils, laboratory testing to ASTM standards, and developing reports to provide recommendations for site development, foundation design, and structural loading.
But when demolition is unavoidable, material reuse provides an opportunity for salvaging/recycling as much material as possible for use in future projects.
What considerations are made when deciding if a building needs to be demolished?
1. What's the building's current use versus its desired use?
If the building is not structured to accommodate its desired use, it may have a negative impact on the owner's operations. For example, the current building may not have enough usable space to meet the property owner's needs. If it's not feasible to expand the current structure, starting from scratch might be the only option.
2. What is the physical condition of the building and its systems?
If the structure and its mechanical and electrical systems are not physically sound, the conversion itself will be more difficult, and the end cost will be greater. Old buildings need to meet current codes, and sometimes it just costs too much to do so.
3. What changes need to be made to the building to permit the new function or to correct deficiencies?
Identifying the changes necessary, both in number and difficulty, to create a functional structure will help to identify viability because making those changes is going to have an impact on the cost and time needed to complete the project.
4. Are the desired changes physically/technically achievable?
If it's not possible to make the changes needed, then the only option might be to raze the current structure and build new. One instance in which this might come up is if damage to the current building has diminished its structural integrity to the degree that it is costly or impossible to repair.
5. How do the necessary/desired changes compare with razing and building new in terms of cost, schedule, difficulty, and impact on the owner's operation?
This is probably the most important factor when deciding whether to raze a structure or build new. If converting a building to its new desired function will have a negative impact in any of these four areas beyond an owner's budget/time frame, it may be easier to move forward with a new structure.
How Does Material Reuse Mitigate the Environmental Impact of Demolition?
Even though a lot of construction/demolition byproducts are highly reusable, they are still ending up in landfills. According to the Wisconsin Department of Natural Resources (WDNR), studies have found that materials like wood, brick, and concrete make up more than a quarter of the waste landfilled in Wisconsin each year. Material reuse in commercial demolition is not a new phenomenon; however, it is frequently reserved for large-scale demolition projects, particularly those with a lot of steel supports and large areas of poured concrete.
What Are the Benefits of Material Reuse?
Saves airspace in landfills, which extends their life
Offsets new resources that need to be mined for concrete or metals
Reuse of on-site materials reduces trucking needs and therefore fossil fuel use
Provides jobs in the industry
Lowers cost estimates for contractors and ultimately owners
What Types of Materials Are Frequently Recycled?
Concrete is a great candidate for recycling. It can be crushed and reused as base course for future construction. Metal is also frequently recycled with the value fluctuating with the current metal recycling marketplace. Other items that can be saved and reused when available include attractive brick for use as pavers for walkways, hardwood flooring, large wooden beams, old windows and doors, signage, and ornamental designs.
Looking for more information on reused/recycled materials? The WDNR provides a lot of good info on construction and demolition debris.
When Recycling Doesn't Make Sense
Owners should consult with an engineer to determine if recycling concrete or asphalt materials is a good option to include in a project's specifications. It would be beneficial in some cases and not in others, such as when the material to be recycled is poor quality or there are potentially cheaper sources of imported materials.
A Case Study in Reuse: Brillion Iron Works
We have been working with Brillion Works LLC, Ariens Company, and the City of Brillion, Wisconsin, on the redevelopment of Brillion Iron Works, a 145-acre abandoned foundry on the edge of a small Wisconsin city. The repurposed, reimagined foundry site looks to include new residential and mixed-use commercial offerings, an innovation center and maker's space, a daycare facility, a STEM park encouraging kids to explore nature and interactive installations that demonstrate science and technology principles, as well as a daylighted streambed, walking paths, a playground, and recreation fields.
Part of the redevelopment effort included the demolition of multiple structures on the site. The demolition generated over 25,000 tons of construction debris and material from nearly 400,000 square feet of building demolition. For this project, over 90% of the building materials were recycled/repurposed, with over 80% of the demolition material recycled/repurposed onsite. Of the less than 20% of material transported offsite, over 60% is being recycled/repurposed for after-market use. This resulted in very little material ending up in a landfill.
This strategic approach to recycling and sustainable reuse of obsolete building materials not only directly and indirectly saved money and landfill airspace, but it also aligned with the concept of creating a STEM-focused nature park and STEM-focused Brillion Works Business and Industrial Park on a reclaimed brownfield site.
For more information check out the projects completed by our Planning + Development Division or reach out to one of our Development Services project managers.