A Homegrown Leader: Disa Wahlstrand Promoted to Vice President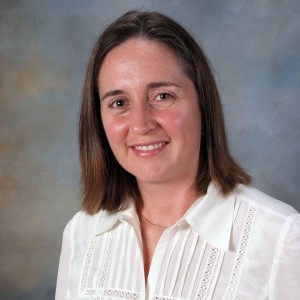 Ayres Associates has a long history of promoting from within; in fact, 79% of our management team members were promoted from within the company. That tradition continued this week when Disa Wahlstrand, PE, LEED AP, manager of the municipal services group in our Eau Claire office since 2005, was named vice president of Engineering Services Wisconsin.
Starting January 1, 2015, she will supervise 40 professionals located in our Eau Claire, Madison, Waukesha, and Green Bay offices.
Disa joined Ayres in 1995 as a project engineer and steadily took on more responsibilities in project, client, and staff management. Disa is a natural-born leader and collaborator. She's led a number of projects that have required the ability to listen to many voices and opinions while also managing the client's schedule and budget – projects like the expansion of Mayo Clinic Health System's Luther Campus in Eau Claire; the expansion of the Bush Brothers site in nearby Augusta; and the design of Bullis Farm Road, part of the Oakwood Business Park development in Eau Claire.
"I'm proud of how we at Ayres Associates provide dedicated service to our clients and actively participate in our communities," Disa says. "This new position offers me the opportunity to play an expanded role in supporting the excellent work of our employees and growing our quality professional services."
Disa is an active member of the Society of American Military Engineers, the Wisconsin Rural Water Association, and the American Public Works Association. She also is a dedicated volunteer with Junior Achievement, the Regional STEM (Science, Technology, Engineering, and Math) Committee, and various youth sports.