FHWA Videos Recommend Best Hydraulic Field Scoping Procedures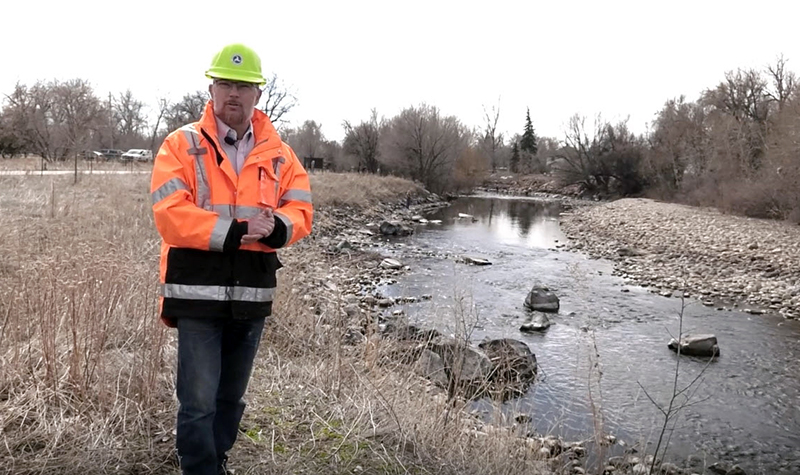 By Dusty Robinson, PE, Senior Project Manager
When it comes to designing roadways and other transportation infrastructure, the structures themselves aren't all that needs to be considered. Hydraulic design – or the impact water has on this infrastructure – is a critical consideration in transportation design. For example, the most common cause of bridge failures is the scouring of bed material surrounding bridge foundations during floods.
About the Expert:
Dusty Robinson, PE, is a water resources engineer in Ayres' Fort Collins office. He has been working on river-related projects since 1998, with a primary focus on river engineering studies, with a variety of experience related to floodplain mapping, flood mitigation, bank protection design, river restoration, aquatic habitat analysis, grade control structure design, channel stability analysis and design, and scour analysis.
The Federal Highway Administration (FHWA) last fall posted a series of videos aimed at educating professionals at state Departments of Transportation and any others who are interested in good project scoping practices and procedures. The videos are posted on the USDOT YouTube channel.
The five Hydraulic Engineering Field Scoping Videos include the visual field assessment, data collection, and data interpretation necessary for the hydraulic design of transportation infrastructure. The videos cover data mining, bridge hydraulics, channel assessment, roadway drainage, and drainage maintenance issues. FHWA created the videos to provide a refresher to DOT staff but also to educate newly hired graduates. The approaches shown in the videos discuss project scoping procedures and practices for those working on the design of stream crossings and highway drainage projects, as well as drainage maintenance issues.
The following are links to each video:
Data Mining and Preparation for Project Field Scoping: The first part of this video focuses on possible sources of existing project information that can be obtained through desktop reconnaissance. The second part focuses on methods and equipment to record field observations.
Bridge Hydraulic Design – Field Scoping: This video explains the office data reconnaissance and field observations conducted by hydraulic engineers in the scoping phase of a bridge hydraulic design project.
Channel Assessment – Field Scoping: Field assessment of vertical and lateral channel stability is the focus of this video.
Roadway Drainage – Field Scoping: This video considers typical features used to manage roadway drainage in rural and urban settings.
Drainage Maintenance Issues – Field Scoping: This video lays out an approach to addressing maintenance issues. Topics covered include notification of the issue and desktop reconnaissance, field reconnaissance, and post-field documentation and recommendations.
Videos Use Flume to Illustrate Open Channel Flow, Culvert Design
As FHWA continues seeking ways to educate on critical transportation topics, another video series it has created is Hydraulic Engineering: Open Channel Flow and Culvert Hydraulics Demonstrations. These six videos showcase the use of a portable flume to visualize open-channel flow and culvert design concepts. The videos cover open channel flow concepts, grate inlets, culvert hydraulic concepts, hydraulic effects of culvert liners, aquatic organism passage design concepts, and culvert energy dissipators. These ideas and approaches are routinely used in completing highway drainage and stream crossing design projects.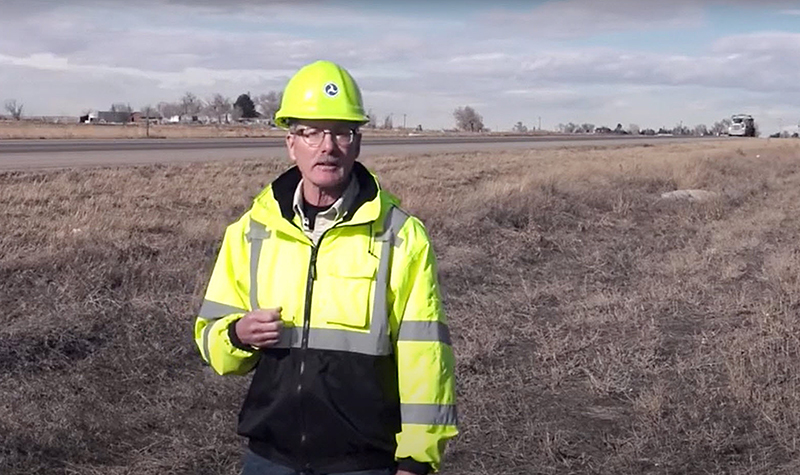 2D Hydraulic Modeling Covered in Video Series
The FHWA also has produced a series on Two-Dimensional Hydraulic Modeling. These six videos are: Approximate Channel Data, Bridge Features, Domain Limits, Hydraulic Controls, Material Roughness Values, and Merging Terrain.
Ayres assisted FHWA in creating the video compilations. The Federal Highway Administration supports state and local government in the design, construction, and maintenance of the highway system. For more information on the FHWA, visit www.fhwa.dot.gov.