Considering a Conference? Get the Most Value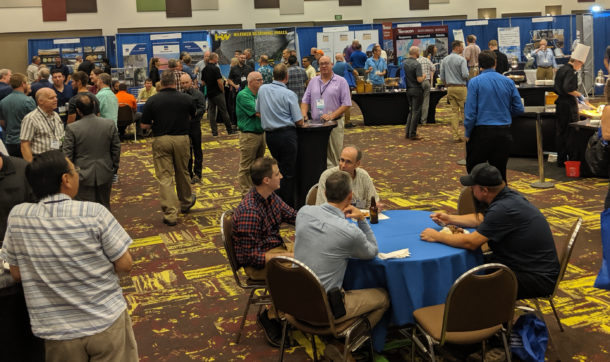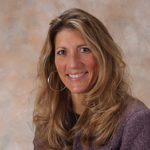 By Sue Leith, PG, CPSM
It's always conference/tradeshow/exhibition season in the professional consulting industry. Whether it's learning from fellow experts, presenting to share our knowledge, or staffing a booth to interact with clients and colleagues, we attend around 100 conferences each year. Why? Because there's an incredible amount of value.
With so many events going on, there is a pretty good chance you can find a conference tailored to your experience, needs, and job description. Once there, you'll find hundreds, if not thousands, of experts in the same place, not to mention peers confronting the same challenges you do. Here are a few reasons for attending a conference:
Interact with relevant industry experts from all over the state/nation.
Discover unique solutions to problems from individuals with positions like yours – or hear ideas from individuals doing different work.
Identify upcoming regulations before they impact your community/industry.
Learn about efficiencies that could save you time and money.
Recharge by listening to and interacting with others passionate about relevant topics.
Grow your community/organization with the knowledge you bring back.
Making the Most of a Conference
Start by Selecting the Right Conference for You
Do some research. Most conferences post their agendas early. Look through offered sessions and presenters. Look for learning tracks that match your goals/needs, but remember that even a session on something you're familiar with has value. Have a plan, know what sessions you'd like to attend, and have alternatives in mind if one session doesn't work out.
Look at sponsors, exhibitors, and ideally a past registration list. Do you see your industry – or even better, your title – reflected? If so, you're probably in the right spot. There's plenty of value in learning from general experts, but individuals who have dealt with and found solutions for the same challenges you face are invaluable resources.
Register Early
Early-bird registration can provide cost savings, and when you're trying to fit a conference into your budget, every dollar counts.
Consider the Workshops
Most conferences/tradeshows are going to give you the opportunity to sit down in small groups and work together on a topic. Daunting as it may seem, the opportunity to study individuals in your industry as they approach a problem, or to witness the ideas they develop, can lead to some breakthroughs that you can implement when you're back at work. Which leads to the next point.
Be Prepared to Interact
We're not all equally inclined to start up a conversation, but there's great value in just talking with individuals, both new and experienced, in your industry. Chances are they have some of the same frustrations you have, which not only makes for easy conversation, but also provides the opportunity to learn from each other. This is also a great opportunity for you to interact with multiple consultants and gauge how they might fit your plans in an informal setting. This could mean an easier decision down the road.
Ask Questions
The more questions you ask, the more you'll learn. This is true for the educational sessions as well as for interacting with exhibitors. (And in the case of the exhibitors, this might also result in some awesome swag!)
Why Do We Attend?
We attend conferences in several capacities, but the primary reason is to learn from our clients, potential clients, regulators, and other industry experts about what's trending in the industry, changes in regulations, shared problems between communities/organizations, and more. We can't expect to provide effective solutions unless we've got a grasp on what's working for our clients and what isn't.
Where Will We Be?
Ayres staff have been attending conferences, conventions, and tradeshows all over the nation this year from Seattle to Tampa. Here are a few places we'll be in the next few months:
Oct. 2-4 – LeadingAge Wisconsin Fall Conference and Annual Exhibitors Forum
Oct. 2-4 – Minnesota GIS/LIS Annual Conference
Oct. 13-15 – Wisconsin Towns Association Annual Convention
Oct. 23-25 – League of Wisconsin Municipalities Annual Conference
Oct. 23-25 – Wisconsin Association for Floodplain, Stormwater, and Coastal Management (WAFSCM) Annual Conference
Nov. 5-8 – Wisconsin Park & Recreation Association (WPRA) Annual Conference and Tradeshow
Nov. 6-7 – Esri Wisconsin User Group (EWUG) Conference
We look forward to seeing you soon!