Who Knows What You'll Find When Building Roads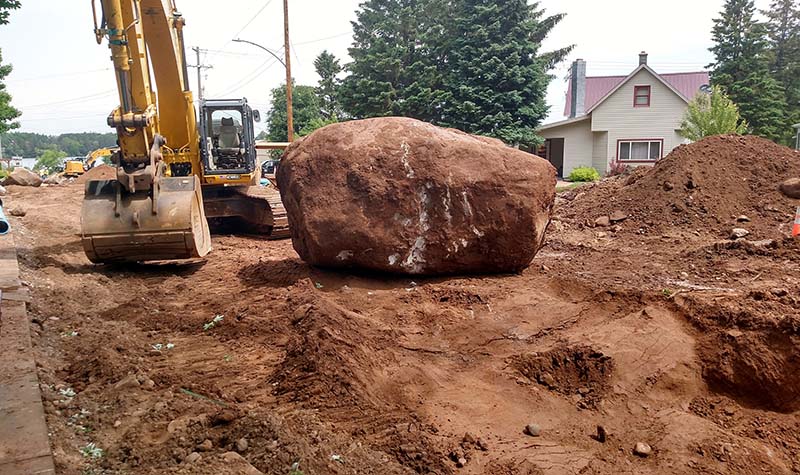 This giant boulder revealed itself during reconstruction of a city street.
Design plans for road construction are just that – plans. However, sometimes those plans hit, shall we say, a roadblock.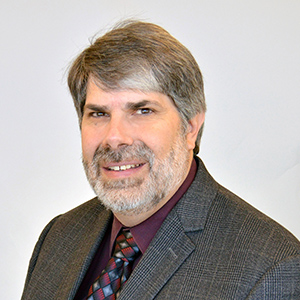 About the Expert:
Andy Dana, PE, is a transportation project manager in Ayres' Green Bay office. He has been involved in all levels of projects – from inception through final design through completed construction. Andy works with clients ranging from local municipalities through state departments of transportation.
Digging up Surprises
If you design roads or work as a construction engineer long enough, you likely will run into all kinds of surprises during the construction phase. Because you can't take soil borings throughout the entire length of a project, you never know what you will find. Crews can dig up interesting things – from extremely large boulders to abandoned sanitary sewers to building foundations.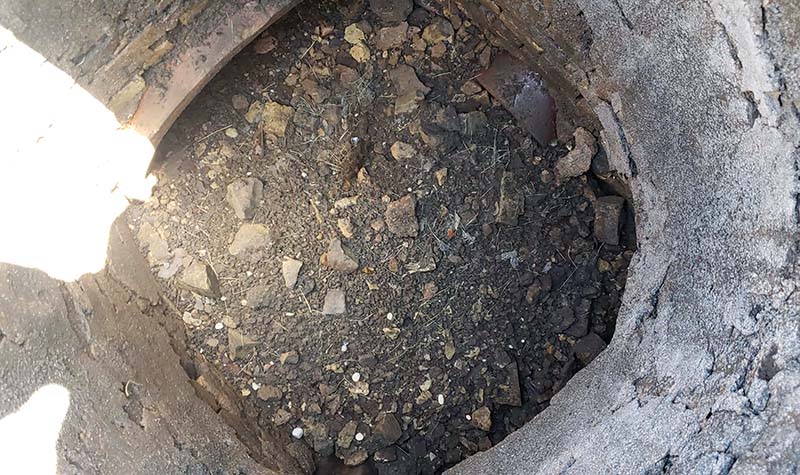 This abandoned manhole found on a road construction job was part of a sewer system dating to 1890.
Some of the unexpected discoveries I've seen on my jobs are corduroy roads (where logs were laid together as a road base), a nest of live garter snakes, and intact crock jugs from an old general store that used to occupy a site. Recently our construction staff was on site when a 40-foot-deep cobblestone well was uncovered in the middle of the road on a county project. A cover stone was placed over the well, but it was not properly abandoned. Before we could cover up the well, it needed to be properly abandoned to avoid future contamination to the groundwater.
Acting Quickly
When these surprises happen, it's best not to panic. Just follow common-sense steps to resolve the issue and keep the project moving.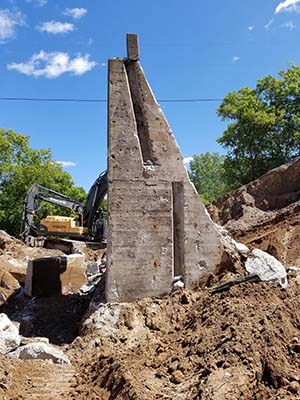 Contractors thought this abutment was going to be 3 feet wide from top to bottom, only to discover it widened to 14 feet at the bottom.
Contact the client: The project's owner should know right away what's happening, especially if a discovery is something that could delay the project. Clients appreciate a quick heads-up and assurances that their consultant will handle the situation appropriately.
Contact the coordinating local, state, or federal agency: If an agency such as a state natural resources department or historical office needs to have oversight, firms will need to work with agency representatives to find a quick solution.
Check on the need to bring in the experts: Firms may have to hire a subconsultant, such as an archaeological expert, or the regulating agency may have to send its own staff to the project site. In the case of the well, a licensed well driller was brought in to abandon it.
Communicate with all parties: Proper lines of communication need to be established among the consultant, client, contractor, and regulating agency so that everyone agrees on how to remediate the situation and get the project back on track.
Back on Track
It's possible an unexpected discovery won't delay a project at all. Construction crews could shift their work to a different part of the project while the situation is properly handled.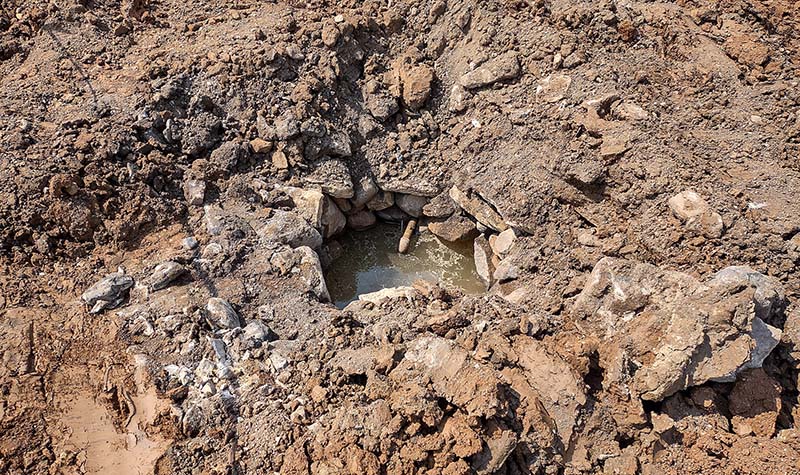 Crews unearthed this 40-foot-deep cobblestone well under the pavement on a county road construction project.
Common sense, quick action, and great communication will carry you a long way when these surprises happen.