Traffic Safety Strategies, New Guidance Lead to Positive Impact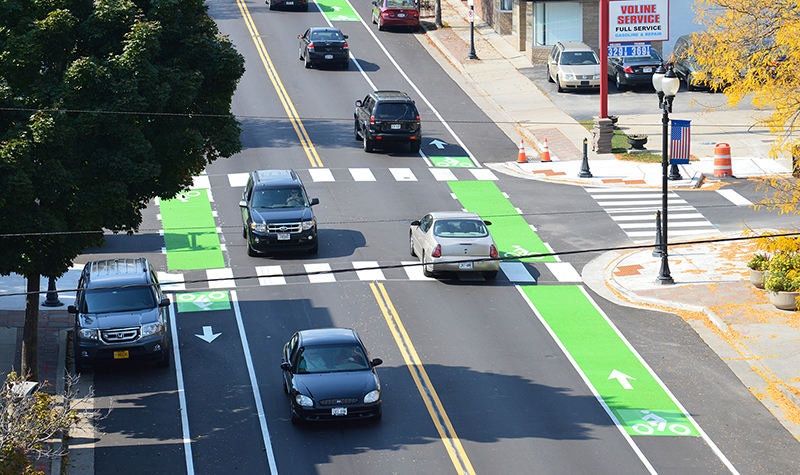 By Andy Rowell, PE, PTOE
Imagine your community having zero serious injuries or fatalities from traffic crashes. A lofty goal, indeed, but communities can implement strategies and new federal guidelines to help reach that goal.
New Traffic Safety Guidance
The Federal Highway Administration (FHWA) recently published the new National Roadway Safety Strategy (NRSS). This document outlines the administration's approach to significantly reduce serious injuries and fatalities on our nation's highways, roads, and streets. The department's top priority is to make our transportation system safe for everyone.
About the Expert:
Andy Rowell is a registered professional engineer and certified professional traffic operations engineer based in Ayres' Green Bay office. He applies his traffic expertise on projects in the Midwest, West, and Southeast. Andy serves state, county, and municipal clients on roadway design projects and traffic study, analysis, and design projects.
The NRSS highlights the Safe System Approach as a guideline to address roadway safety. This approach focuses on five key elements:
Safer people
Safer roads
Safer vehicles
Safer speeds
Post-crash care
The NRSS guidelines are, as you may expect, a very broad national approach to safety. So how do we accomplish safety goals in our local community? Below are a few ideas on how communities can start making a difference when it comes to safer roads for all.
Review the Highway Safety Improvement Program.
Every state has a Highway Safety Improvement Program (HSIP). Your state may also have a Local Road Safety Plan administered by your local county or planning organization. These programs are a tool to assist local communities with proactive, low-cost safety projects, with a target to reduce fatal and serious injury crashes.
Request Local Crash Data.
Each state Department of Transportation (DOT) collects crash data and reports on general traffic collision statistics. Ask your state DOT to share the data for your community. You can then dig into the data to understand your specific community. No time? Hire a consultant to help. State DOT websites or contacts may have a list of qualified consulting firms.
Talk with Your Local Law Enforcement or Emergency Services.
Your local emergency contacts know the intersections or roadways they respond to the most. They can also give you firsthand experience on the severity of crashes they encounter. Do these observations match with the data? This information can help confirm areas of concern and prioritize projects with the highest impact to your community.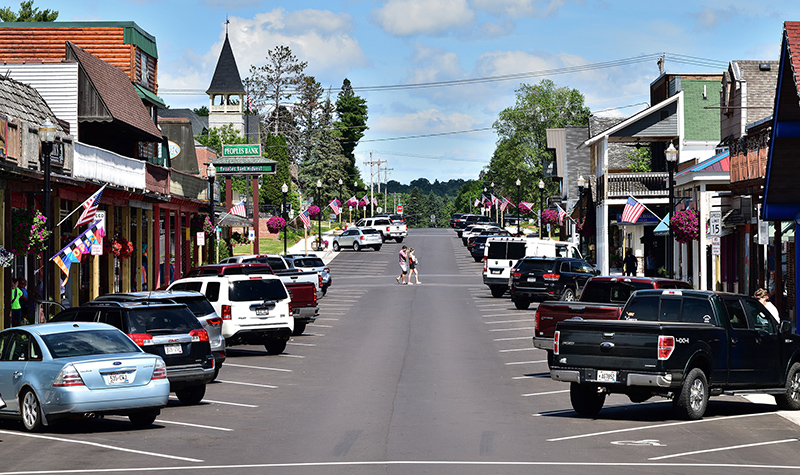 Develop Momentum in Your Community.
Study high-crash locations and make it public that you are doing so. This may prompt feedback from residents on areas of concern, and they may even share ideas on solutions. Getting the public involved will generate interest and momentum, which can help support your efforts and local funding toward safety improvements.
Produce a Local Plan.
Widespread safety improvements cannot be accomplished in a year, two years, or even five years. But systematically with a plan in place you can address crash issues over time. Incorporate safety aspects with your yearly capital improvement projects. Include safety audits during your project scoping process to ensure safety enhancements are part of your project budgets.
Roadway Safety is a Priority.
People and communities are a priority. To assist you in this process the FHWA National Highway Institute has created the Road Safety Fundamentals virtual course. I encourage you or one of your staff to go through this self-paced program to enhance your knowledge of road safety. You will learn common road safety issues, how to analyze and evaluate roadway data, and how to develop actionable strategies.
Funding Update:
Additional safety funding is expected with the Bipartisan Infrastructure Law (BIL). As part of BIL, $6 billion is being invested in the new Safe Streets and Roads for All program and $4 billion in additional funding to the HSIP. On Monday, May 16, The U.S. Department of Transportation (USDOT) announced that the application process is now open for communities of all sizes for $1 billion in Fiscal Year 2022 funding, part of the Safe Streets and Roads for All (SS4A) Grant Program. The Safe Streets for All Notice of Funding Opportunity can be found at https://www.transportation.gov/SS4A.
Applications are due on or before Sept. 15, 2022.
Note: This blog first appeared on the American Public Works Association's website.
For more information, or questions, regarding traffic safety strategies, new and existing guidance, or for assistance in securing grant funds for your project, reach out to Andy Rowell.