LEED Certification: Is It Worth Obtaining?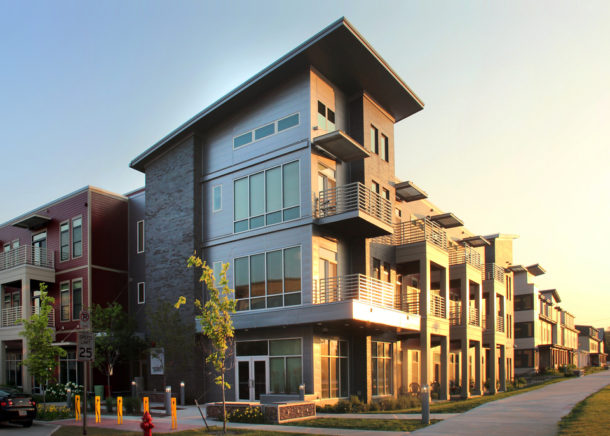 The
Westlawn Gardens
project in Milwaukee was certified as the world's highest-rated LEED Neighborhood Development at the time it was built. Ayres partnered with Torti Gallas Partners, which provided this photo.
Leadership in Energy and Environmental Design (LEED) started about 25 years ago as an effort to build smarter, healthier, and more energy-efficient and sustainable buildings. In 2013, LEED V4 was announced. V4 distinguished itself from previous versions by incorporating metrics from the Sustainable Sites Initiative, or SITES, increasing the focus on the overall site development, not just the building. LEED is a win-win situation as a project uses less energy and costs less to maintain over time, and the people who live or work in a LEED building enjoy a healthier environment.
What's not to love about this? Unfortunately, building an energy-efficient or ecologically appropriate project – office, home, or neighborhood – can sometimes cost more, especially in the beginning. While some studies have shown that an upfront investment of 2% extra can yield over 10 times that initial investment over the life cycle of the building, not all studies support this claim.
Private developers and municipalities eager to adopt LEED criteria quickly learned that the extra costs associated with the paperwork required to obtain LEED certification for a project had to be budgeted and have a market value. There is also a debate on whether the extra money spent on the paperwork would be better spent on installing even more energy-efficient features.
Another issue is the time involved. It can take several years to receive certification. The design team or LEED-specialized consultant must spend a large amount of time on the paperwork required to prepare a certification package, and then many more hours are needed to review and verify that everything reported is accurate and meets the required standards. For example, water efficiency alone requires testing over a five-year period after occupancy to make sure it continues to meet the required standard.
What gives LEED certification credibility is the fact that third-party reviewers (provided by the Green Building Certification Institute – GBCI) evaluate the project certification package and determine if a project qualifies for certification. They also determine the level for which a project qualifies. There are four levels of certification, ranging from LEED Certified (the lowest rating available) to LEED Silver, LEED Gold, and LEED Platinum (the highest rating available).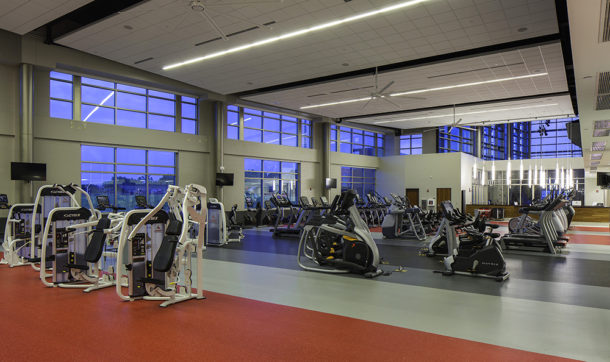 The recently completed
Falcon Center
at the University of Wisconsin-River Falls is not certified, but Ayres Associates and Hastings + Chivetta designed the facility to LEED Silver standards.
Thanks to LEED, the world in general is more aware of green building practices, energy efficiency, and sustainability. These are now everyday terms that builders and nonbuilders understand. Many municipal building codes have adopted the principles of LEED, resulting in more sustainable standards. Recognizing the importance of energy-efficient and sustainable buildings, many federal, state, and local governments now require new buildings to obtain LEED certification or design to a specified certification level, even if certification is never sought. To help with the extra cost, they have also adopted initiatives or incentives for LEED buildings in the form of:
Lower property taxes
Local tax exemptions on building materials
Tax credits
Tax breaks
Reduced fees
Expedited permitting
Grants
Low-interest loans
Another option available is to build "LEED-like." In other words, you build to LEED standards but opt out of getting your project certified. With this option you get all the benefits of an energy-efficient building; you just don't get the certificate. You must be committed to make this approach work because there is no accountability, and let's face it: Most people on a diet are going to eat the cookie and not the carrot if someone's not guarding the cookie jar.
Designed by Ayres architects for St. Croix Valley Habitat for Humanity, the multi-structure Eco Village complex achieved LEED Platinum Neighborhood Certification.
There are a lot of things to consider when deciding if LEED certification is right for your project. If you are wondering if you should pursue LEED certification for your building project, your first step should be talking to an LEED-certified professional. Sometimes you have no choice and are required to obtain the certification, but often you do have a choice, and a certified LEED professional can help you weigh the pros and cons for your project.
For more information on the LEED certification process or the various accreditation options, see this certification guide.