Is Planning Easier with a Charrette? You Bet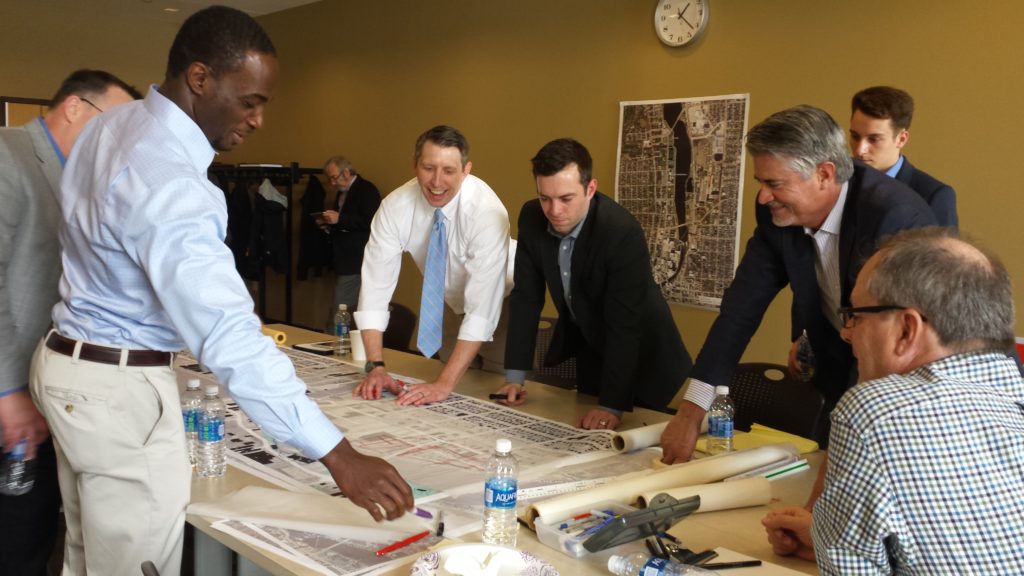 Pronounced [shuh-ret] and spelled with either one or two r's, a charrette is defined as "a public meeting or workshop devoted to a concerted effort to solve a problem or plan the design of something. A period of intense work, typically undertaken in order to meet a deadline."
A charrette is a short, intensive design period, typically lasting half a day to a day. The benefit of a charrette comes from having project stakeholders, who are sometimes diverse in their opinions, collaboratively design a site or plan an area. Typically, a design professional such as a landscape architect, planner, or architect guides the stakeholder group through the process. The professional asks questions to draw out ideas and seek collaborative design or planning solutions. The major project stakeholders' voices are heard, and these key people can openly share and build off one another's ideas. After the charrette the design professional summarizes and visualizes the ideas with drawings and sketches.
Charrettes can help answer major planning questions such as:
Do we need this?
Where should it be located?
How should it look?
How should/will the space be used?
Instead of having a series of long, drawn-out debates among opposing groups that can go on forever without any solutions emerging, charrettes bring together all parties that "have a horse in the race" for a day or half-day. Through a series of exercises, a well-led charrette focuses on identifying the best solutions for a project and achieving group consensus. Everyone gets a chance to contribute opinions, needs, and desires.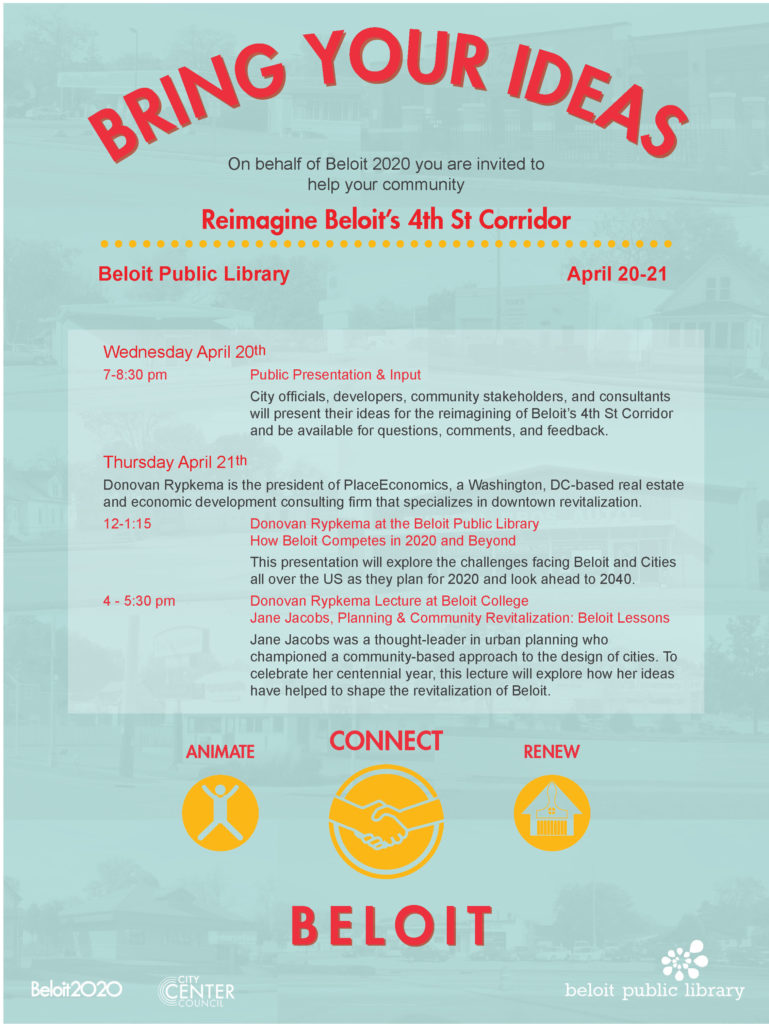 In 2014 the City of Beloit and in 2016 the City of South Beloit held charrettes to facilitate their community planning efforts. The cities straddle the Wisconsin-Illinois line. The City of South Beloit was looking to redevelop the Blackhawk and Gardner Street corridors and develop a new public library and city hall. Before they made costly changes, they needed to know what the community really wanted.
As a result of the charrettes, a preferred direction emerged, and the planning of these improvements has begun. The charrettes in South Beloit led to better input and stakeholder buy-in, and they resulted in a vision for the corridors, including the design for the new library.
Do you have land and are wondering how best to use it for your community? Do you have a development issue that you can't resolve on your own? Does your town have so many groups and stakeholders that it seems they can't come together to make a decision that's needed to move the community forward? if you answered yes to any of these questions, then a charrette – no matter how you spell or pronounce it – could spell s-u-c-c-e-s-s.