Investing in Asset Management: Seven Steps to Help You Strategize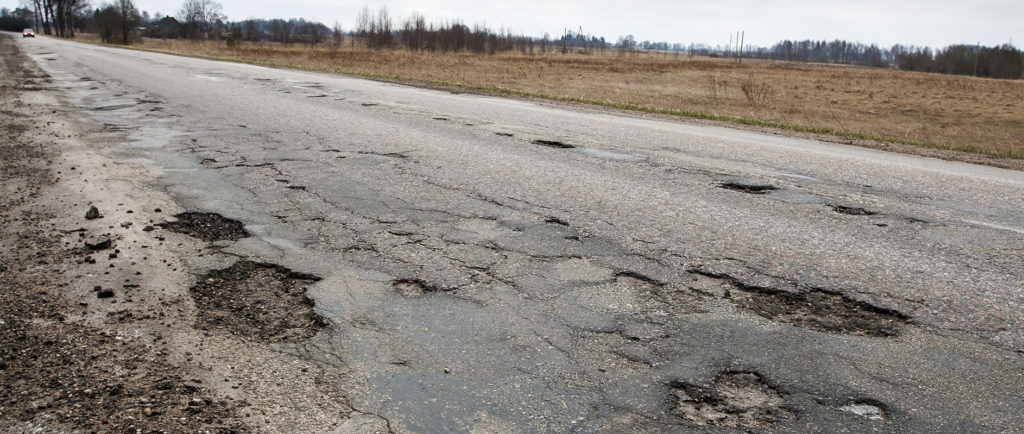 From clean water to sanitary sewers to safe roads, elements of our infrastructure are key components in a life where our public health is protected and our desirable living environment is preserved. Problem is, many communities struggle to maintain their deteriorating and aging assets in the wake of limited resources and decreased funding.
But delaying needed maintenance can be risky and downright dangerous, potentially causing an interruption of services, contaminated water supplies, sewer backups, increased flooding, or, worse yet, accidents, injuries, or fatalities caused by unsafe roads, poor lighting, or a lack of proper traffic control.
Here's the good news: Appropriate asset inventory and management strategies can keep our communities alive and well – and help guide leaders to make sound decisions and plans. Here are seven steps to help you get started.
Collect data and complete an asset inventory. At Ayres we do this by conducting field surveys, capturing aerial images and extracting asset locations, and incorporating mobile lidar and unmanned aerial systems.
Conduct a condition assessment. For each asset type we need to determine and assign a condition rating. For instance:

Pavement – Evaluate pavement conditions and assign a condition rating to generate an overall PCI (pavement condition index) value.
Sewer – Conduct an evaluation of sanitary sewer systems using the NASSCO (National Association of Sewer Service Companies) PACP (Pipeline Assessment Certification Program) rating system.
Water – Track water main breaks and conduct valve exercises and hydrant flushing and flow testing.
Stormwater – Model stormwater conveyance systems and prepare stormwater management plans.
Bridges/Dams – Conduct field inspections to determine structural integrity.
Signage – Determine sign retro-reflectivity or similar rating values.

Identify and assign risk factors. These are used to identify and prioritize the critical assets in a community that – if they were disrupted, limited in use, or completely out of service – would generate significant consequences to the businesses, industries, and residents they serve. Steps should be taken to minimize the impact a disruption could cause. In practical use, once the service level of an asset is reduced, a higher priority of response is placed on assets with greater risk factors.
Invest in staff training. Administrators, department heads, division managers, supervisors, and technical staff – both office and field personnel – should be reminded of the value and benefits of a sound asset management program. And most importantly they need to "buy in" to changes in the means and methods through which infrastructure needs are managed and maintained.
Identify, budget, and properly use funding sources. This will help prioritize and enforce maintenance activities and adhere to replacement schedules.
Prepare a sustainability plan – and adhere to it. This is not a bandage or short-term solution. It will take time to correct and overcome prior management and operational styles and practices. But, like anything in life worth pursuing, it takes time, commitment, and determination.
Work to unite your team. None of this will happen unless there is strong and dedicated management support, from public officials to administrative staff. They all need to be in agreement and moving in the same direction.
By using our asset management, geospatial, and engineering services to enhance your existing GIS and/or asset management solution, or by combining web-based asset and work management tools from our software solutions provider, Cartegraph, Ayres Associates is able to strategically assess the current condition of communities' roads, sewer systems, water supply systems, and more while also efficiently tracking local government resources, performing risk assessments, and assisting with budget forecasting.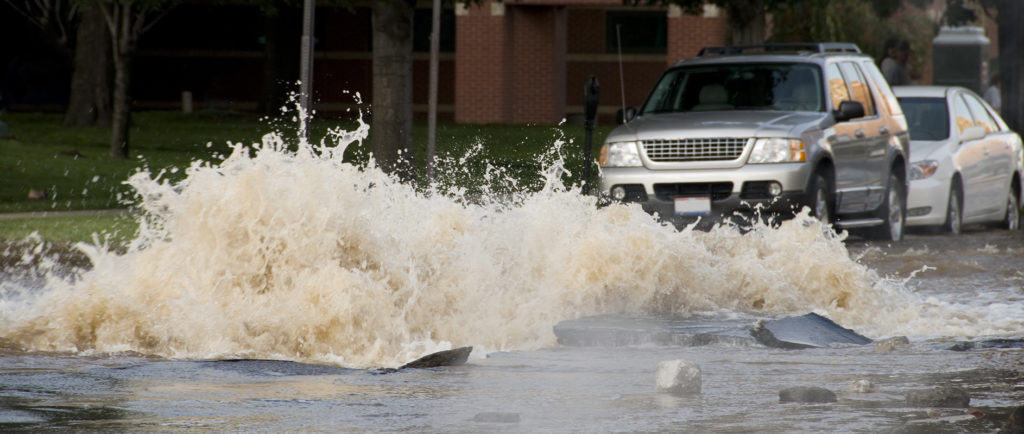 Here's how a few communities used asset management (and Cartegraph services) to become more effective, efficient, and productive:
By using mobile technology, the traffic engineering department in the City of Colorado Springs, Colorado, has eliminated five steps in its daily workflow, translating to an annual savings of $564,000.
The Town of New Milford, Connecticut, reduced resident work requests by 17% by implementing proactive maintenance.
The City of Golden, Colorado, received Federal Emergency Management Agency (FEMA) reimbursement within three months after Colorado's September 2013 flooding because the city was able to provide FEMA with a detailed report on recovery efforts and costs. Other cities are still waiting for their reimbursement years later. Here's more on the success of Golden's proactive approach, facilitated by Cartegraph.
With Cartegraph OMS (operations management system), the amount of time and resources the City of Oneida, New York, uses for summer yard waste cleanup has been cut in half.
Follow this link to learn how other clients are saving time and money – and how yours could too.
After all, our infrastructure assets require continuous maintenance and eventual replacement. What is your asset management plan?