Drones Can Handle Cost-effective Volume Estimates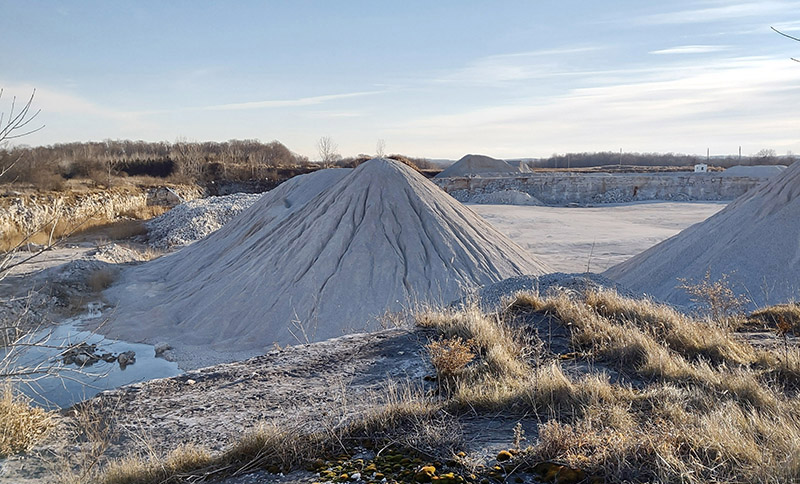 By Paul Crocker
If you have ever had to order topsoil or mulch for a yard improvement project, you understand the difficulty of accurately estimating the volume of an irregularly shaped pile of material. Counties and municipalities often need to estimate the volume of their stockpiles of sand, salt, or gravel.
About the Expert:
Paul Crocker, an FAA certified UAS pilot with 20-plus years of GIS experience, manages Ayres' UAS program, which includes 13 FAA certified UAS pilots. Paul maps out strategies to meet clients' data needs and connects clients with experts from Ayres' many disciplines to meet any additional needs.
Unmanned aircraft systems (UAS), or drones, provide a cost-effective and fast solution for estimating volume. Surveyors and geospatial experts routinely use this tool to quickly acquire and process the data needed to estimate pile volumes.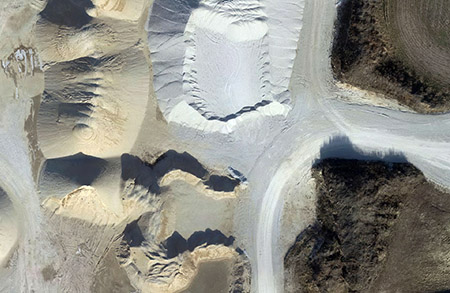 How Does it Work?
Flying a precise, pre-programmed route, a drone captures overlapping images at nadir (straight down) of the piles being measured. Sophisticated software stitches all of the images together into a single orthomosaic and computes the height of the surface of the pile using photogrammetric principles. Surveyors compute the difference between the ground surface and the surface of the pile and determine the volume contained between the two surfaces.
Benefits of This Approach
While traditional survey methods or manned aircraft can also be used to compute volumes, using UAS-based photogrammetry has its advantages:
Fast data collection in minutes means minimal impact on operations in a quarry or other facility.
High accuracy because of increased sample density.
Safety because surveyors are not exposed to steep slopes or nearby embankments.
More cost-effective and faster mobilization for small sites than traditional photogrammetry using manned aircraft.
This UAS approach fills the gap between traditional survey and high-accuracy airborne or terrestrial lidar.
The geospatial experts at Ayres can help guide you to the most appropriate solution for your stockpile estimating needs. Contact Paul Crocker for more information on Ayres' latest UAS capabilities or any of our other geospatial services.