Bringing Employees Back to the Office? Four Design Tips to Make It Easier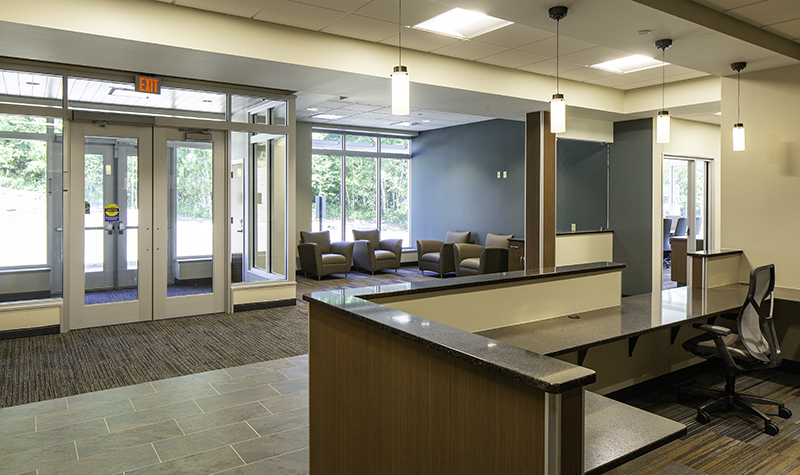 By Anne Peterson
If you're like many businesses, you're likely evaluating how your existing workplace can support a phased re-entry for your employees. We've been studying our own options as well as helping other businesses with their strategies and have found the following four elements to be the most useful — without the cost of significant renovations or a new building.
About the Expert:
Working from Ayres' River Falls, WI, office, interior designer Anne Peterson has over 20 years of experience in all facets of interior design. She has a strong knowledge of codes and construction and an excellent ability to conceptualize interior detailing and provide safe environments for the end users. She has overseen the interior design of hundreds of new construction and renovation projects.
Design for Social Distancing
Wayfinding and graphics can play an important role in educating and reminding people of important spatial and behavioral changes. Create traffic flow and informational signage to help people learn the new protocol and check-ins of your commercial space. You can use dimensional markers indicating proper social distancing, directional signage for circulation paths, and cleaning protocols for common area spaces.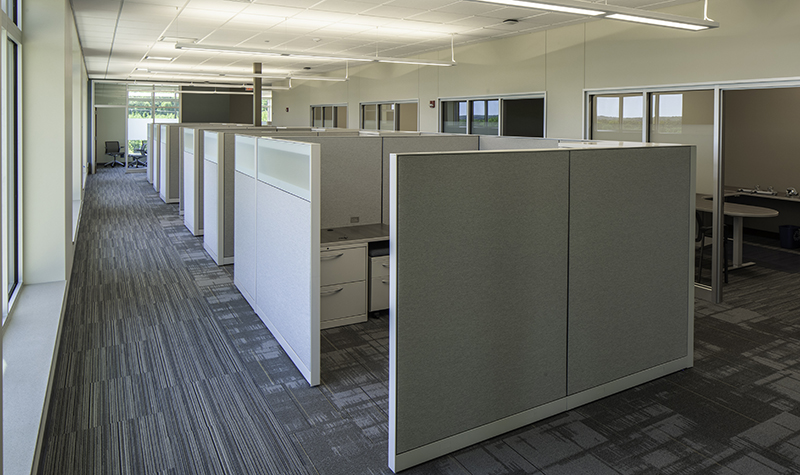 Consider how you Handle Entrances
The entry vestibule serves as the first point of contact as clients, employees, and visitors enter your building. The design of this space is especially important as it serves several functions in addition to helping control infection and prevent it from progressing into the building. Retrofitting the lobby desk, seating area, and public restroom at the front entrance of your building is an inexpensive way to reduce the overall health risks of employees and visitors without compromising the design of your lobby.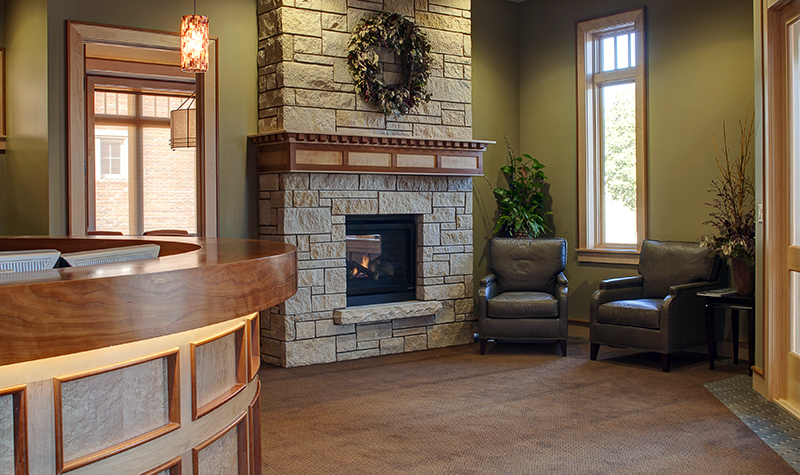 Support your Employees' Well-being
Giving people options in how and where they work comfortably goes a long way in making employees feel better about being in a building. Providing a variety of flexible workplace environments that foster collaboration safely may even include productive outdoor workspaces. Get creative with solutions that have the ability to be modified, such as using flexible furniture that is easily movable, reconfigurable, and can be sanitized. These products will help ensure that you are keeping your employees safe and provide you with the adaptability to include the growing need for tech collaboration spaces. These flex space options can accommodate quick reconfigurations to support new needs for physical distancing without requiring major renovations.

Select the Right Materials
When selecting interior materials, fixtures, and finishes, it is important to choose easily cleanable, maintainable surfaces within all interior environments (not just in healthcare design). Including touchless technology, non-porous hard finishes with antimicrobial properties, and easy to clean materials void of crevices into the design of your project play a large part of your strategic maintenance processes for surface materials that promote health and safety.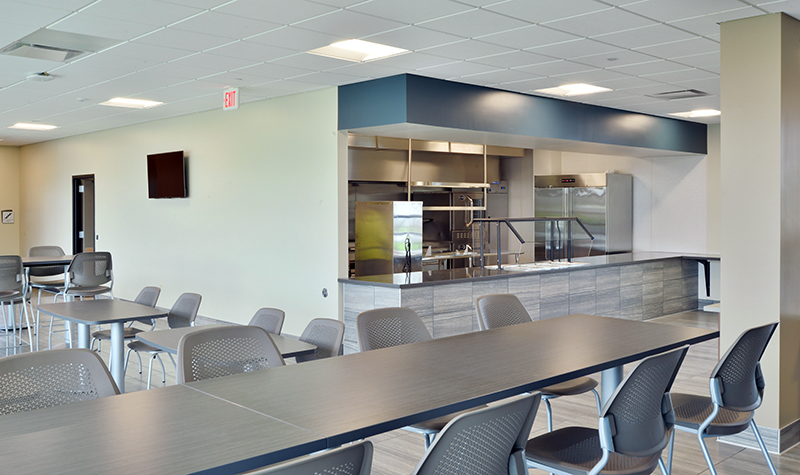 Be aware that COVID19 is having a large impact on the supply chain for most furniture and materials. Longer lead times for material products and furniture have been occurring due to furloughed workers or staggered employee hours. Social distancing may also be resulting in longer shipping times.
Need a hand with some or all of these? Ayres can help you evaluate your existing space, assist in your renovation, or introduce safe, healthy materials into your new environment. Contact Anne Peterson to find our more information and how we can help support you and your employees.