ASCE Bestows Status of Life Member, Fellow on Ayres Employees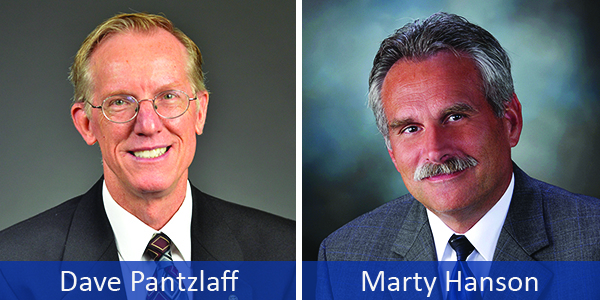 Two longtime Ayres Associates employees received well-earned recognition recently from the American Society of Civil Engineers (ASCE).
Dave Pantzlaff, manager of structural engineering in our Eau Claire office, was recognized as an ASCE Life Member during the 2015 ASCE Wisconsin Section Spring Technical Conference in La Crosse, Wisconsin. Marty Hanson, who recently semi-retired as our director of transportation relations, was elected to serve as an ASCE Fellow.
A Life Member is an individual who has made a lifetime commitment to ASCE and the civil engineering profession by remaining a member for the full length of his or her professional career. Among other criteria, the designation occurs when a professional has been an ASCE member for at least 35 years and has 10 years of continuous membership.
Dave has been with Ayres since 1978 and has more than 42 years of engineering experience. He has been a member of ASCE since the 1970s. For the Wisconsin Section Northwest Branch, Dave served two terms as a branch director from 1980 to 1983, as secretary-treasurer from 1983 to 1984, as president-elect from 1984 to 1985, and as president from 1985 to 1986.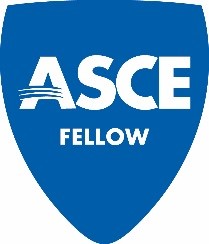 ASCE Fellows such as Marty have made celebrated contributions to engineering and developed creative solutions that change lives around the world. It is a prestigious honor held by fewer than 4% of ASCE members. There is no direct admission to the grade of Fellow. Fellow status must be attained by professional accomplishments via application and election by the Membership Application Review Committee.
Marty, who recently retired from Ayres Associates after 25 years, has more than 38 years of engineering experience. He will remain involved with Ayres on a part-time basis, serving on several committees and working as a senior adviser on the Dane Partners projects in Dane County, Wisconsin. Marty has held various roles and duties with ASCE over the years, including serving as president-elect of the Wisconsin Section Northwest Region from 1991 to 1992 and as president from 1992 to 1993. He currently serves as the ASCE Wisconsin Section website committee chairman.
Founded in 1852, ASCE represents more than 130,000 civil engineers worldwide and is the world's largest and America's oldest national engineering society. The ASCE Wisconsin Section Northwest Branch was started in 1974 and has about 180 members.