Top Tips for Successful Permits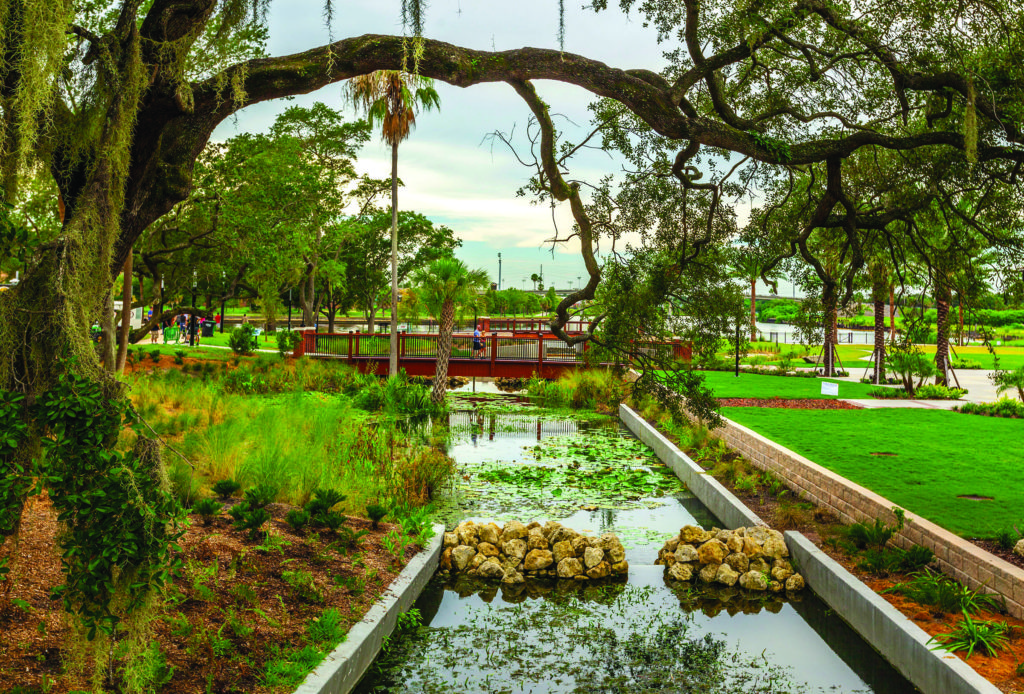 Water Works Park in Tampa, Florida, required permitting from more than 20 agencies and interested parties, ranging from the Florida Department of Environmental Protection to the National Oceanic and Atmospheric Administration.
Without permits, projects don't happen. Whether you want to fix a road or build a new office, fly a drone or dredge a lake, you'll need permission from some regulatory agency – local, state, or federal – and often all three.
This isn't a bad thing. Permits guide – and sometimes change – project designs, making sure it's a good fit with the environment and the surrounding infrastructure and community. It's not always easy, though. If you're not familiar with the process, it can be intimidating.
Permits are part of a consulting engineer's job. Having a good relationship with regulators, knowing what questions to ask, and knowing what various agencies require can save you money and time and result in a better project in the long run.
Carson Park is the crown jewel of the Eau Claire, Wisconsin, park system. Due to dredging, transportation, and wildlife concerns, creating an extension of the park causeway required significant coordination with agencies including the U.S. Army Corps of Engineers, the Wisconsin Department of Natural Resources, and the U.S. Fish and Wildlife Service.
Every state has different regulations, and every project is subject to different permitting needs. However, several factors help ease the permitting process.
Five Tips for Successful Permitting
1. Start early. Contact the regulatory agency early in the project's development to discuss and work through any issues while they're easy to fix.
2. Understand who does what. For example, most projects that affect wetlands or surface waters require working with federal (U.S. Army Corps of Engineers), state, and potentially local permit agencies. Check with each agency at the beginning of the project to confirm their involvement.
3. Understand the process. Providing correct and complete information the first time helps keep the review process moving forward.
4. Know the people. While permit applications are standardized, each reviewer has personal preferences that should be understood and addressed.
5. Allow sufficient time for agency review. If the schedule is compressed, keep in close contact with the regulators to avoid delays.
For more information, contact any Ayres Associates project manager. Case studies of several projects with complicated permitting needs are discussed in our latest issue of TRENDS.