Post-wildfire Stabilization Requires Quick Action, Sustained Commitment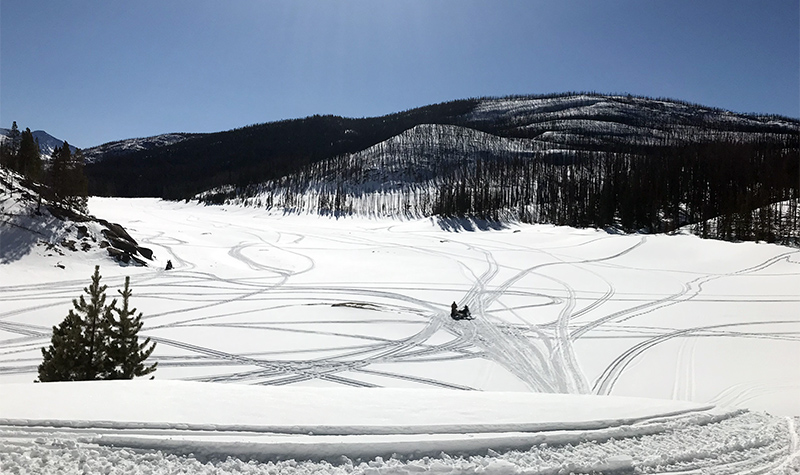 Ayres staff examines the burn patterns surrounding Comanche Reservoir in January this year to evaluate potential mitigation.
In 2020, Colorado experienced its largest wildfire in state history. The Cameron Peak fire started August 13 west of Fort Collins in the Arapahoe and Roosevelt national forests, destroying nearly 209,000 acres before it was contained on December 2. Ayres assisted with the first steps of repair work, including assessing the impacts of the differing burn severities and protecting water resources vital to cities across Colorado's Front Range.
About the Expert:
Colin Barry, PG, CFM, is a geomorphologist with more than six years of experience using geomorphic analyses that integrate hydrology, hydraulics, sediment transport, geology, and geomorphology to develop process-based understandings of fluvial system dynamics for a wide range of projects and clients. Colin joined Ayres three days before the Cameron Peak fire broke out. Before coming to Ayres, he helped municipalities in southern Colorado model and prepare for increased flooding and sediment loads resulting from the Spring Creek Fire of 2018.
Now that the immediate threat of the Cameron Peak fire has passed, post-fire assessment work has shifted to the recovery phase. Larimer County and the City of Greeley have teamed up for this work, splitting the recovery effort to focus on serving all needs. Ayres is assisting the City of Greeley with recovery design in 11 tributary watersheds of the Poudre River.
What are the Impacts of Wildfires?
The large burning and loss of vegetation and groundcover has detrimental impacts to watersheds. The wildfire also causes heating and baking of the soil, which can form a temporary water repellant layer that behaves almost like concrete, increasing runoff as water is unable to saturate the ground. This increase in runoff and mobile sediment causes huge impacts to downstream communities.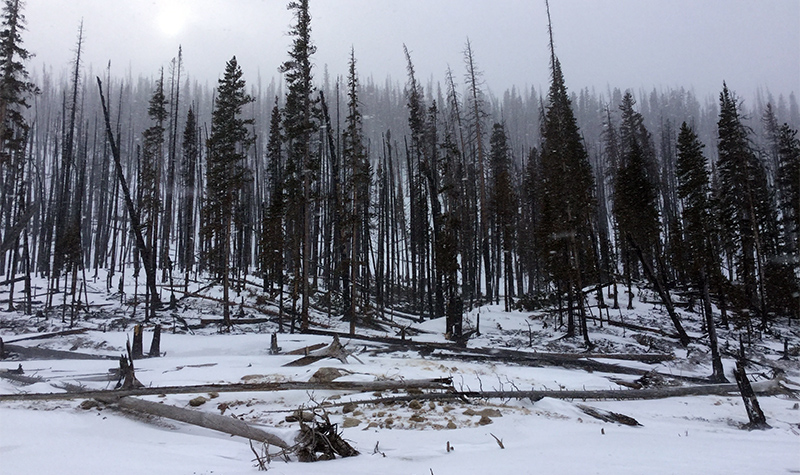 Damage from the Cameron Peak fire include loss of vegetation and increase in sediment and debris runoff as seen in these images surrounding Greeley's High Mountain Reservoirs.
Houses located in Poudre Canyon at these outlets of smaller watersheds are likely to experience flash floods and debris flows. Increased ash and sediment are detrimental to water quality resources, occupying valuable reservoir space and degrading water quality during snow melt and storm events. Helping the watersheds recover fully and quickly is the best way to limit and mitigation the long-term (>10 years) recovery of the forest.
What Solutions Help Heal Post-fire Landscapes?
Ayres is working with the City of Greeley to provide recovery design to protect private properties, roadways, water quality, and watershed health in its jurisdiction. Design work is happening now, with construction expected in June through August.
Higher peak flows and an increase in sediment are expected after a wildfire. In anticipation of the increased peak flows and sediment yields, we are designing projects to protect private homes and roadways, crossings, and culverts. This includes implementing tried and true recovery measures such as sand bagging houses and reinforcing and stabilizing roadways and providing aerial mulching via helicopter. The work also includes methods to improve water quality, such as trapping sediment and ash so it doesn't end up in people's drinking water.
It can take up to 10 years for a watershed to hydraulically recover after a wildfire, meaning the watershed responds to a rainstorm like it normally did before the fire. The natural recovery process is gradual; native vegetation needs to grow and establish, and hill slopes need to get back to a semblance of normal. Watershed improvement needs to take a wholistic approach.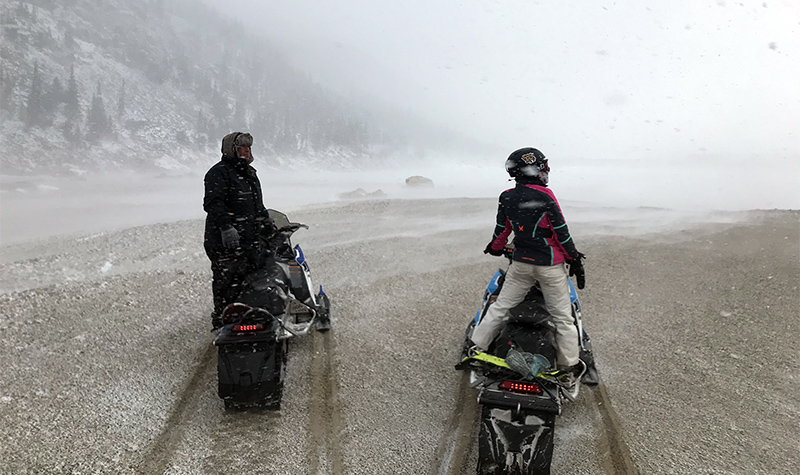 Damage from the Cameron Peak fire include loss of vegetation and increase in sediment and debris runoff as seen in these images surrounding Greeley's High Mountain Reservoirs.
As part of the recovery efforts, our team coordinates with local communities and volunteer groups to assist with sandbagging and other efforts. A portion of the current Colorado work uses an emergency watershed protection program federal grant that requires a 20% cost match from the City of Greeley. Volunteers help drive down the costs of such an effort.
This latest work – which largely involves protecting private property – follows the emergency work that was done while the fire was still burning in late summer. At that time we focused on short-term mitigation. The short-term goal of that work was emergency mitigation before the snow fell to capture and store some of the sediments and improve the situation before this long-term mitigation work in spring and summer.
What Emergency Response Steps Help Right After Fire?
This process involved:
Using preliminary fire data from the U.S. Forest Service to identify water resource infrastructure risk.
Running pre- and post-burn hydrologic models in HEC-HMS and adjusting parameters to simulate the burn.
Assessing which inflow areas would have the most impacts.
Going into the field to verify simulated conditions (on foot and by helicopter).
Planning logistics of what to install in these areas.
Exploring mulching for burn areas directly upslope from each reservoir to stabilize the soil and help vegetation recover faster.
For more information regarding post-wildfire mitigation contact Colin Barry, PG, CFM.