Catalyst Development Starts with Solid Brand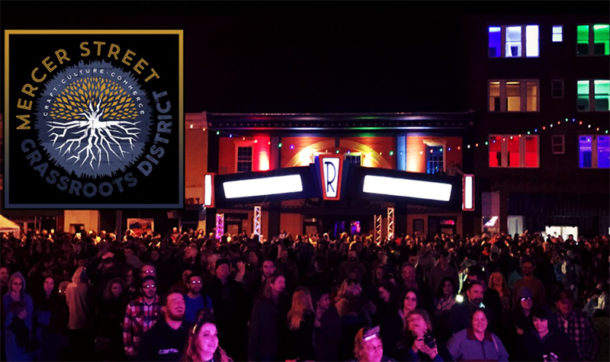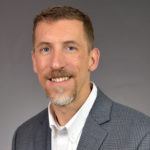 By Matt Ashby, AICP, CUD
The term "catalyst" is defined as someone or something that initiates change, and the word has become quite popular in redevelopment circles. But if "catalyst" still smacks of jargon, here's a translation of what it means in the redevelopment world: A catalyst is a place where a developer sees investment potential and where architects see "good bones" – but a place that pragmatic folks are afraid to touch. Finding a developer who is willing to take that leap into the unknown requires planners and activists who can translate a fuzzy vision into a compelling story. In other words, it requires a brand identity that reassures potential investors the risk is worth taking.
Branding = Investment?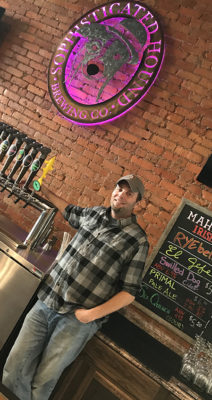 How does branding transfer into investment? An investor is not going to be able to walk into a financial institution, flash a snazzy logo, and expect to land a million-dollar loan. What a good brand and place statement do is give the risk-takers reassurance that their vison isn't totally out in left field. The compelling story involves a message that building a place isn't just about the financial return (although that's important too), but it's about knowing you've made an impact on the lives of the people and place you love.
Communities need to be reassured that when it comes to redeveloping their downtowns or blighted areas of town, the effort is worth it. A solid brand shares that story in a way that investors can quickly grasp and run with. When it comes to branding, the cost itself is relatively minimal and is often underwritten by grants and other public assistance. However, the returns this effort can bring are the holy grail of economic development: locally generated business that's in tune with the community's vibe.
So how do you go about branding a redevelopment opportunity? This kind of effort, while not a specific formula, does have common denominators. Some common steps include tapping into what's authentically local about the place and accentuating baseline economic advantages.
Branding the Mercer Street Grassroots District
As an example, we recently took on the job of branding the Mercer Street area in Princeton, West Virginia. The area had a reputation (evidenced by a quick Google search) as the place to score drugs and conduct other illicit activities. What we found was that in reality, Mercer is a budding cultural district within Princeton's scrappy core that is centered around a few stalwart pioneers like the Riff Raff Arts Collective and Stages Music School. After we immersed ourselves in the area, the eventual branding revealed itself as the Grassroots District – a place where craft, commerce, and culture come to thrive.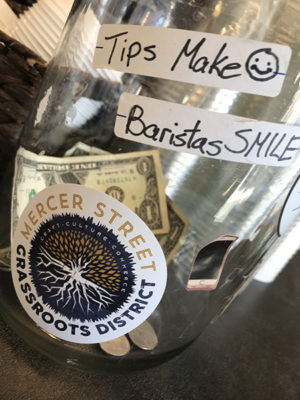 As the brand took root, local visionaries started to move their dreams beyond internal monologue into the world of bricks and contractors and backbreaking sweat equity. Although the newly branded Grassroots District is still evolving, some success stories to date include a kombucha bar, a brewery, a coffeehouse, and a beekeeping supply store, among many others.
The Mercer Street branding effort included working with a graphic designer to explore the visual imagery that could capture the essence of the place. A desire to focus on the emerging talents of local artisans – of the visual, performance, and food varieties – led to reframing the district for area residents as the place to experience craft, culture, and commerce. This branding effort includes street banners, stickers, and gateway signage. With every additional business and event, the Grassroots District is becoming a living organism, with energy now coming from sources beyond the organizers who have pushed for years to generate momentum.
Matt Ashby is a certified urban designer who provides planning services nationwide.