Mississippi River Flooding Raises Questions About Feasibility of Encroaching on Rivers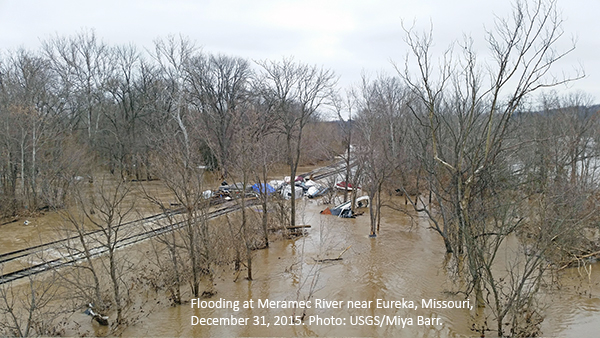 Mississippi River flooding that started in December has caused over 20 deaths, forced hundreds of evacuations, and left a path of destruction in Illinois and Missouri. As Illinois and Missouri were cleaning up the mess, the surging waters headed south to Tennessee, Arkansas, and Mississippi. This week all eyes are on New Orleans to see how flood control measures there will hold up.
We understand what communities in the path of the flood are going through. River engineers in Ayres' Fort Collins, Colorado, office, have firsthand experience dealing with flooding issues and helping find solutions. For example, we helped the University of Iowa develop a flood mitigation plan after a catastrophic flood in 2008 that caused more than $200 million in damage. In 2011 we worked with Iowa State University to develop a flood mitigation strategy for several of its facilities.
And then in September 2013 Colorado experienced a major flood. Hundreds of miles of roads were washed out, cutting out access to many small mountain towns and damaging nearly 2,000 square miles. Our staff in Fort Collins experienced the effects of flooding both personally and professionally, and more than two years later our engineers continue work on projects related to flood recovery and prevention.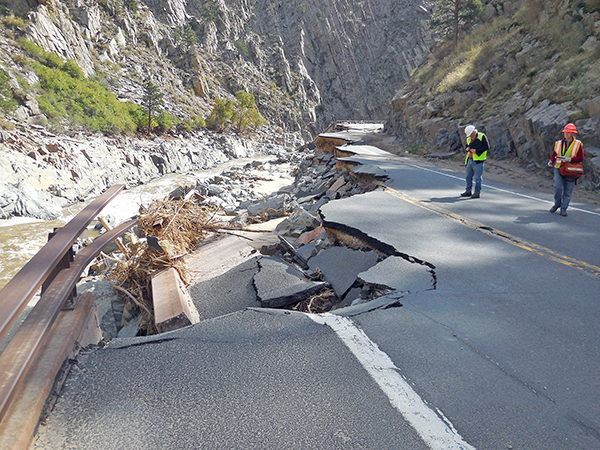 So – what's causing all the flooding this winter? A recent ABC News story focused on the effects of urbanization, which brings along with it construction of levees and floodwalls – structures designed to make a really big river act like a small river. According to the report, the idea of using earthen mounds to reign in the Mississippi River waters dates back to 1717 in Louisiana. In fact, in 1852 engineer Charles Ellet Jr. warned Congress of the risk of building levees, saying "water that was formerly allowed to spread over many thousand square miles of low lands is becoming more and more confined to the immediate channel of the river."
Anthony Alvarado, a water resources engineer in our Fort Collins office, stresses that when it comes to development, encroaching on floodplains is risky business, even if that encroachment is with the use of a levee system. He says we're slowly learning as an industry that in the long run, it's best to provide room for the river where you can, as opposed to infringing on the floodplain with development or levees. But he notes it's difficult to make significant changes in systems like the Sacramento River and Mississippi River where the levee system has been in place for a hundred years or more.
Levees, if structurally sound, protect from flooding to a certain level of risk but when that risk is exceeded or even a small segment of a levee fails, the damage can be more catastrophic because of the urbanization closer to the river corridor, like along many parts of the Mississippi River. Allowing rivers a reasonable riparian corridor is typically best for all, Anthony says. In fact, the federal government currently is reviewing guidelines that would change the rules for the regulation of floodplains to incorporate stricter standards and take into account the impact of climate change.
Despite these guidelines, flooding will continue to be a fact of life for many communities. For more information about flood mitigation, contact Anthony.