Engineers Tasked with Helping Fish Get Past Dams — But Only Certain Species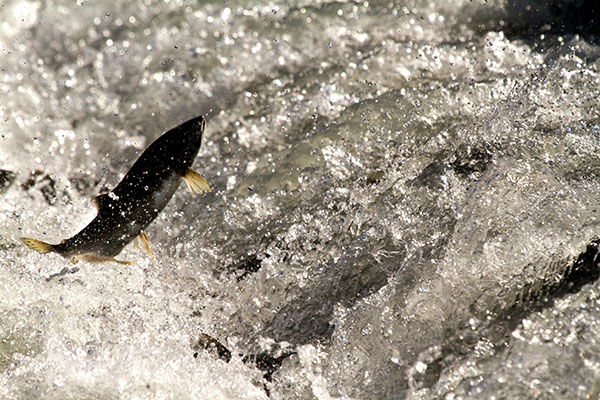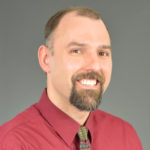 By Pete Haug, PE
Dams can provide great economic benefits to society – irrigation, clean energy, recreation – but often they have an unintended consequence: Fish lose their freedom of movement on a dammed river, which can wreck spawning and migratory patterns. Potamodromous fish (those that desire to migrate as part of their biological cycle) that are caught upstream or downstream have reduced access to their normal habitats, which leads to decreased diversity and abundance, as well as reduced resistance to diseases and increased vulnerability to catastrophic events or regular predation.
One of the more famous species in the Midwest is sturgeon, and dam owners are often legally required to restore sturgeon habitat connectivity to the pre-dam extent.
However, since dams have often prevented fish passage for decades, a few states are worried that restoring the habitat connectivity for these potamodromous fish will endanger the isolated sport fisheries that have developed in the absence of native species. For example, in Wisconsin, an ongoing policy debate has the Wisconsin Department of Natural Resources currently restricting new fishway construction for fear that these structures could also allow aquatic invasive species to travel farther upstream, harming sport fisheries.
Therefore, nature-like fishways are now prohibited in Wisconsin unless they include a full trap and barrier and a sorting station so that a veterinarian can inspect each fish for disease and check if they are an invasive species. Some have argued that the cost of improving fish passage is too great – often $100 or more per fish by the time they are trapped, held, inspected, and transported to their final upstream destination. Similarly, adding a fish trap at a dam adds hundreds of thousands of dollars (plus the ongoing expense of veterinarian inspection and trap maintenance) and greatly decreases the number of fish a site can pass.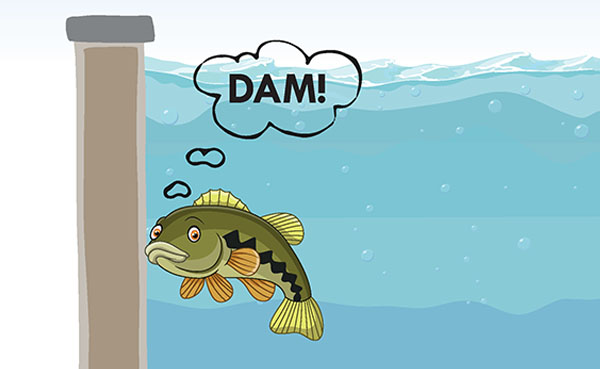 Nature-like fishways offer a much less costly passage route, but policymakers must recognize that habitat connectivity may be ecologically better for native fish but poses challenges to highly profitable sport fisheries if invasive species come along for the ride.
From a professional engineering perspective, our code of ethics requires "conserving and protecting environmental quality and the natural resource base essential for future development," so where both the environment and economy can benefit with new fish passage measures, engineers have come up with a few creative ways to restore the natural ecosystem and historic habitat range of the fish.
Traditional fish ladders enable fish to swim and leap up a series of low steps to reach the water on the other side of a dam. The velocity of the water going over the steps has to be high enough to attract the fish to the ladder but not so much that it washes the fish back to their original starting point. Innovative variations include a nature-like fishway that uses a pool and weir design to create a sloping channel with resting pools; a fish ladder, which uses closely spaced baffles to redirect the flow of water to allow fish to swim around the barrier; and a fish elevator, which simply traps and lifts fish over the dam. A relatively new development is the salmon cannon, in which a person loads each fish into a tube that shoots the fish over the dam.
In summary, fish passage around dams is nothing new, but shifts in environmental policy are creating new opportunities for engineers to solve environmental and economic dilemmas related to selectively passing fish over a dam.
Pete Haug is a project leader in Ayres Associates' water resources group. In addition to fish passage projects, Pete focuses on dam inspection, hydraulic structure design, and spillway construction observation. His peer-reviewed papers include spillway discharge uncertainty, dam removal, spillway performance, and other hydraulic topics.