Does It Matter if Your Surveyor Is Licensed?
By Nathan Vaughn, PLS, and Richard Kleinmann, PLS
Does it matter whether you retain a licensed professional land surveyor? It does, and here's why: If you hire a professional land surveyor, you know you're getting someone who has demonstrated through rigorous examination that they have your state's required level of education and have earned recent continuing education credits that keep them up to date on relevant changes in state law and advances in technology. If you don't hire a professional land surveyor, you simply don't know whether your investment in real property or any future construction on your property – as guided by that survey – might run afoul of the law because your surveyor lacked an understanding of boundary establishment principles or recent statute or code changes.
Because the general public is not particularly educated about the value of making sure land survey remains a professional endeavor, this important service is in danger of slipping into a state of commoditization, where surveyors are viewed as technicians or data gatherers. In fact, professional land surveyors are experts who are highly knowledgeable about the "law of the land" (pun intended), and for that reason even lawyers rely on surveyors to get it right when analyzing land records such as deed and easement documents against the evidence collected in the field to make sure it is being correctly interpreted.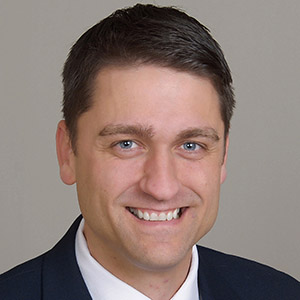 About the Expert:
Nathan Vaughn, PLS, manages the Southern Midwest Survey Group in our Madison and Waukesha, Wisconsin, offices. Nathan spent 12 years in the consulting industry before joining Ayres in 2018. He just joined the Professional Land Surveyor Section of the Wisconsin Examining Board of Architects, Landscape Architects, Professional Engineers, Designers, and Professional Land Surveyors. He is a member of the Wisconsin Society of Land Surveyors (WSLS), National Society of Professional Surveyors (NSPS), and Wisconsin Land Information Association.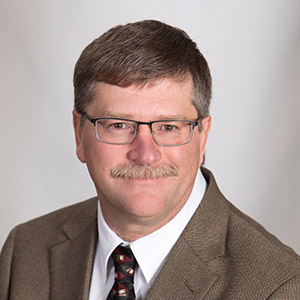 About the Expert:
Richard Kleinmann, PLS, a project manager in our aerial mapping group, has 40 years of surveying experience. He serves as chair of the WSLS Geospatial Committee, co-chair of the Wisconsin Spatial Reference System 2022 Task Force, and the NSPS Wisconsin director. He also is on the Transportation Research Board AKD70 Geospatial Data Acquisition Technologies Committee.
Each professional land surveyor is bound by law to protect the public. That means making sure the ownership of each inch of land is clearly delineated according to the law, which ultimately makes sure, for example, that public utilities are not installed on private land and private fences are not installed on public land. Correctly established property boundaries minimize your exposure to risk and increase harmony in the neighborhood.
What Harm Could an Unlicensed Surveyor Do?
With the commoditization of land survey services and the temptation to see technology as capably filling in the gaps in training and experience, you have some municipalities cutting corners on surveying requirements, and you have unlicensed survey technicians moonlighting and improperly completing surveys on their own. Saving a little money by having an unlicensed individual do a survey might initially get you through a boundary dispute, but it may ultimately cost you time, money, and good neighborhood relations if that survey does not stand up against challenges.
The importance of a licensed professional land surveyor goes beyond staking a property line and sticking a lath in the ground for construction. A land surveyor is often the first professional on the ground during a development, roadway construction, or any other type of construction project. We and our professional colleagues are able to get in and execute our processes efficiently to make sure there are no delays to the project or the closing of a real estate transaction.
A land survey performed by a professional includes the identification of major features of the land and any pre-existing issues, such as incorrect title documentation, encumbrances to the property, and easements. Overlooking any of these will ultimately cost the owner time and money – not to mention any other party involved in the transaction.
Organizations Make the Case for Licensure, Professionalism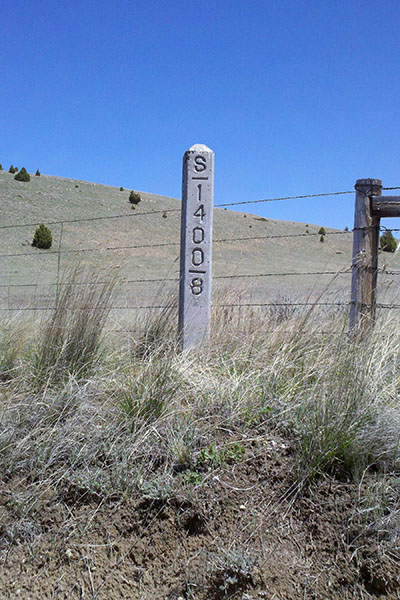 The average age of a licensed professional land surveyor in the United States is 57. That illustrates the need for professional survey organizations such as the National Society of Professional Surveyors and state organizations such as the Wisconsin Society of Land Surveyors to stand up for the profession and attract younger people to the profession and to convince unlicensed operators of the true value of licensure. Being involved in these organizations allows surveyors to have direct input on issues affecting their field and the interests of the public while providing mentorship opportunities to young surveyors.
While some states have raised their standards to require a bachelor's degree to become a professional land surveyor, the number of colleges and universities offering four-year programs unfortunately has dwindled. This is a case where technology may be part of the solution rather than part of the problem. Today's remote communication technology can facilitate high-quality distance learning opportunities, which can be combined with a local surveying firm's commitment to providing field lab experiences and student mentoring.
The fact that technology such as total stations, GPS, drones, laser scanning, cloud computing, and robotics has introduced new efficiencies and accuracy levels into data collection does not eliminate the critical role of a professional land surveyor in the legal analysis involved in documenting property lines. Tools such as Google Earth are only as good as those using them, so even though some companies call their unlicensed employees surveyors, those employees may not be qualified to perform property boundary analysis without further oversight and mentoring by a professional land surveyor in responsible charge of the survey project.
It's the job of state licensing boards such as Wisconsin's Examining Board of Architects, Landscape Architects, Professional Engineers, Designers, and Professional Land Surveyors to respond to ethical violations, such as people operating with lapsed licenses. Such actions could result in fines and the inability to become licensed again.
It's all about liability. Competent people need to lead the way on land surveys to protect the public and the organizations seeking surveys. When the facts on the ground don't match with an existing legal document, a professional land surveyor is there to present the evidence and sort out the discrepancy with results that all parties can have confidence in.
Does licensure require applicants to jump through hoops? Yes. And that's precisely what proves to clients that they are serious about staying up to speed and getting it right.