Complete Streets: A Multimodal Transportation Design Trend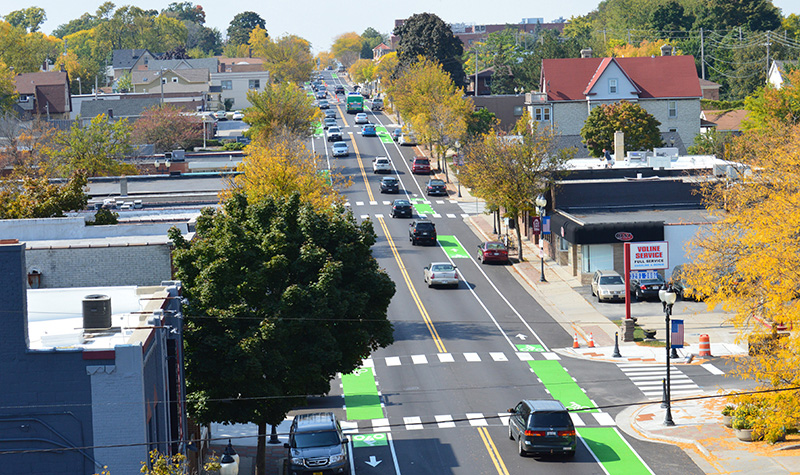 By Nathan Silberhorn, PE
Over the last five years, we've seen a growing emphasis placed on non-vehicle traffic. That multimodal transportation approach has certainly been true for urban centers for decades, but those design trends are now transforming suburban, and even rural, areas.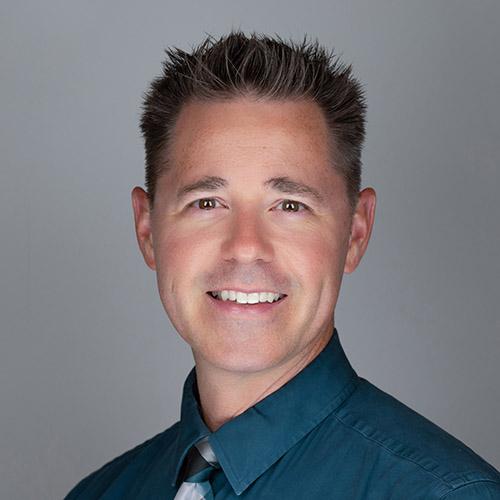 About the Expert:
Nathan Silberhorn, PE, is a senior project manager with over two decades of transportation experience in the private and public sectors. He has extensive experience providing rural and urban highway design, urban street design, and plan production for several state Departments of Transportation, as well as the Federal Highway Administration Central Federal Lands, and many Colorado municipalities.
We're seeing many rural municipalities rethink what was classically a state highway – two lanes and a parking lane in either direction – and turn it into something that's retail-, pedestrian-, bike-, and wheelchair-friendly, while moving vehicles to the periphery. These community-specific solutions that place less priority on auto mobility and look to serve all users are, more often than not, Complete Streets.
What is a Complete Street?
Simply put, Complete Streets are created for everyone. Where traditional roadways were primarily (or exclusively) designed for motorized traffic, street design has evolved to include multimodal transportation concepts and features. Complete Streets use a transportation policy and design approach that requires streets to be planned, designed, and constructed to facilitate safe access for all users, including pedestrians, bicyclists, and transit riders of all ages and physical capabilities. According to the U.S. Department of Transportation, the shift toward Complete Streets is indicative of the overall transformation of planning and engineering approaches over time. The focus of road design is no longer entirely on auto mobility but rather on creating a broad network that safely serves all users.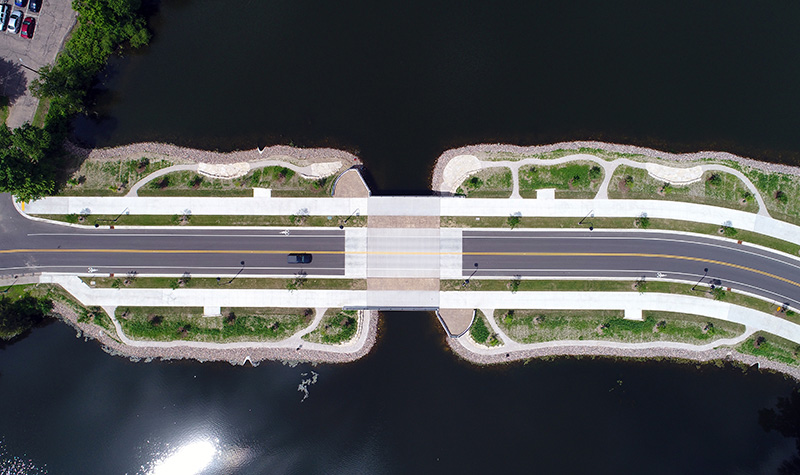 A Complete Streets approach encourages safe mobility by providing places to walk, cross the street, catch a bus or a taxi, or pedal a bicycle. Many municipalities are also considering and implementing accommodations for e-scooters and bike-share users. These accommodations help improve safety, promote active transportation, improve health, lower transportation costs, provide transportation alternatives, ease congestion, and create a sense of community. A livable community is the result of implementing a context-sensitive design approach and using specific infrastructure elements that enhance the safety, operation, and characteristics of a street.
What Are Transportation Engineers Saying?
Fresh Ayres podcast hosts Keely Campbell and Nathan Vaughn are joined by Eric Sorensen and Nathan Silberhorn, two prominent transportation engineers at Ayres. Jump into the conversation where Nathan Silberhorn remarks on this growing trend.
Each Complete Street is unique to its community: It can look much different in a rural area than in a highly urban area. The street can include sidewalks, public transit accommodations, bicycle accommodations, neighborhood greenways, traditional and raised crosswalks, and traffic calming or "taming" measures to help manage vehicle speed, as well as a multitude of landscaping, art, and community-centered features and amenities.
Some Background on the Complete Street Trend
The forerunner of Complete Streets policy was introduced in 1971 by the Oregon Department of Transportation, which required that new roads accommodate bicyclists and pedestrians. Since then, the National Complete Streets Coalition, which launched the movement in 2004, promotes the development and implementation of Complete Streets policies and professional practices. To date, more than 1,600 agencies at the local, regional, and state levels have adopted Complete Streets policies, according to Smart Growth America.
Putting Complete Streets Ideals into Practice
For example, in 2011 the City of Tampa developed an InVision Center City Plan, a master plan for Tampa's Center City, which spans from downtown to Ybor City on the east, Armenia Avenue on the west, and north along historic Nebraska Avenue to Hillsborough Avenue. The Center City Plan proposes roadway "right sizing" and traffic rebalancing to provide safe, walkable, and bikeable neighborhood connectivity. This will support the neighborhoods of Tampa's Center City in making these locations a more attractive address for residential and commercial investment by providing livable transportation.
As part of this plan, the City of Tampa selected Ayres for the design of two Florida Department of Transportation Local Agency Program (LAP)-funded walk-bike projects – East Columbus Drive from North Nebraska Avenue to 14th Street and 46th Street from Busch Boulevard to Fowler Avenue. Ayres' Jeffrey Siewert, PE, is the project manager for these projects.
Projects and communities that benefited from Complete Streets concepts:
Contact Nathan Silberhorn, PE or reach out to our roadway design team to learn more about how we can help with your road and street design, construction, and rehabilitation needs.
Looking for a Chance to Define Your Career Path?
Our St. Paul, MN, office is looking for a bright-minded leader to create and manage a Transportation Engineering/Design group! Take advantage of this unique opportunity to grow a team of professionals while writing your own story within Ayres.