Landscape Designer Adds to Ayres' Leadership Representation in WI ASLA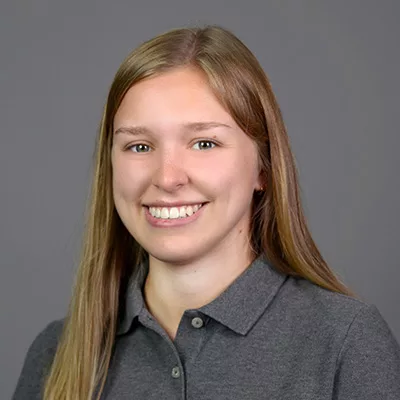 Tiara Wuethrich has been elected to the board of directors of the Wisconsin Chapter of the American Society of Landscape Architects (ASLA). Wuethrich is a landscape designer in Ayres' Development Services Division. As part of our landscape architecture group, she assists on projects in the Midwest, West, Southeast, and beyond in collaboration with our economic development specialists and urban planners. She is based in Eau Claire.
In addition to being a member-at-large of the board, Wuethrich will also serve as chair of the Outreach Committee. She's already taken on the responsibility for managing the state chapter's social media accounts, and she would like to continue boosting the organization's visibility on those platforms while also working with the committee on new ideas for advocacy.
"Being a young professional recently graduated from the University of Wisconsin-Madison, I would also like to help the organization better connect with the student chapter during my term," Wuethrich says. She became a member of the student chapter in 2019 while studying at UW-Madison and served as vice president and then president of that chapter.
Wisconsin ASLA represents more than 175 professionals, allied professionals, and students in the landscape architecture profession. As a member of the board, Wuethrich represents the concerns of the membership, assists with recruitment, and attends monthly board meetings. ASLA's mission is to lead, educate, and participate in the careful stewardship, wise planning, and artful design of our cultural and natural environments.
Wuethrich is knowledgeable and passionate about landscape plants, and she is diligent, organized, and meticulous in her work with clients. She is experienced in programs including SketchUp, InDesign, AutoCAD, Lumion, and ArcGIS. Wuethrich has applied her skills on projects including park and library master plans and landscape design for urban playfields, waterfronts, plaza spaces, commercial sites, and a large event center.
Wuethrich joins Ayres landscape architects Chris Silewski and Paige Bernhardt, who are midway through their two-year terms as WI ASLA treasurer and board member-at-large, respectively.
Wuethrich holds a Bachelor of Landscape Architecture and a certificate of environmental studies from UW-Madison.