Landscape Architect's Promotion Brings Coordination and Client Responsibilities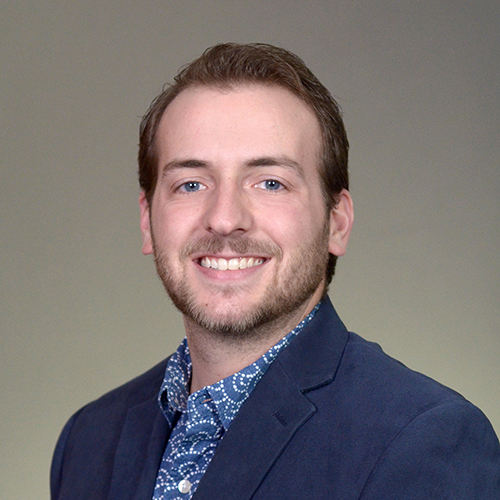 Thomas Ramsey, PLA, has received a promotion within Ayres' Development Services Division. Ramsey joined Ayres in 2015 as a landscape designer and earned his professional landscape architect licensure in 2020. With his promotion, Ramsey is taking on leadership and coordination responsibilities in the development of project deliverables and is building lasting relationships with clients through his contacts with them during projects.
Thomas focuses on the technical aspect of landscape architecture, allowing him to develop amazing construction document sets. His emphasis is on urban design, park design, irrigation, planting design, site inventory and analysis, and construction detailing. Thomas' computer skills bolster Ayres' focus on developing high quality presentation graphics, computer renderings, and graphic visualization, all of which help to visually convey design concepts to our clients.
Through several internships before he joined Ayres, Thomas developed an asset inventory system for a city with 28 parks and public facilities, and he developed teamwork and project management skills while coordinating residential construction projects staffed by volunteers. While working with a design-build landscape company, he gained practical experience with on-site design, hands-on construction, cost estimating, and implementation.
Ramsey earned his bachelor's degree in landscape architecture from the University of Wisconsin-Madison.