Derringer Re-elected Wisconsin Land Information Council Chair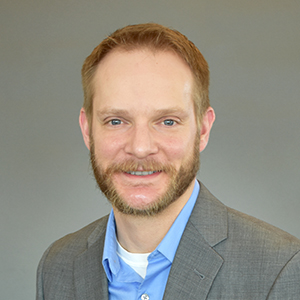 Adam Derringer, GISP, a senior project manager in our aerial mapping group, was recently re-appointed to a three-year term on the Wisconsin Land Information Council and re-elected as its chairman.
The Wisconsin Land Information Council serves an advisory role to the Wisconsin Department of Administration on matters relating to the Wisconsin Land Information Program. Members consist of representatives of various key sectors who develop or use land information records.
Derringer was first appointed to the Council during its inaugural year of 2015 and was elected vice chair at that time, a role he served in through 2017. He was elected as chairman in 2018 and just last week was re-elected for 2019.
"It's an honor to be elected by leaders from around the state to help lead the Council into the future," said Derringer, who is based in our Madison office. "The Council serves an important role in directing state and county geospatial matters, and right now Wisconsin is at a critical point moving forward multiple major initiatives in the geospatial industry."
Among these initiatives are improving the statewide parcel layers, achieving statewide aerial imagery and elevation mapping, improving the Wisconsin public land survey, preparing for the new Wisconsin coordinate system, planning for Next Generation 911 (NG911), adopting data standards for addressing and roads for emergency services, and helping access additional funds – including grants and partnerships – to achieve these goals.
Derringer joined Ayres Associates' geospatial operations in 2013 and is actively involved in numerous professional organizations. He is the Wisconsin Land Information Association (WLIA) past president and current member of the WLIA Foundation Board of Directors, and he is on the board of the Esri Wisconsin User Group.