Another Award Shines Spotlight on US 34 Flood Repair Project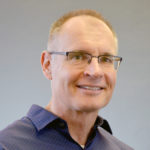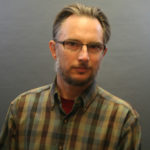 John Hunt
William deRosset
The Colorado Association of Stormwater and Floodplain Managers (CASFM) added its voice to those praising the results of the US 34 permanent repairs, awarding the project its 2019 Engineering Excellence Grand Award. The project provided permanent repairs to the US 34 corridor along the Big Thompson River near Loveland, Colorado. The highway was damaged during devastating September 2013 flooding. Ayres Associates played a key role in the project, including using hydraulic modeling to guide how and where flood protection would be provided.
Based on the project's service value to the public, the effectiveness of its innovations, and the resulting public safety enhancements, the Colorado Department of Transportation submitted the project for the award. This is the first infrastructure project and the first CDOT project submitted in the 30-year history of CASFM.
CASFM's summary of the project states: "Accurate 2D modeling and GIS-based design enabled nimble, focused embankment protection designs and landowner protection to improve resiliency."
Engineering News-Record magazine previously awarded its Best of the Best and Project of the Year honors to the project.
The foremost periodical of engineering and construction news, ENR announces regional award winners each year in 20 categories and then chooses Best of the Best national award winners among those regional winners. Finally, from those 20 national winners, it picks a single Project of the Year.
The US 34 project was named Project of the Year, in part because it finished two years ahead of schedule while maintaining a safe construction record despite hazardous site conditions. The Colorado Department of Transportation project was designed by lead firm Jacobs Engineering and subconsultants Ayres Associates, Muller Engineering, RockSol Consulting Group, WSP, and Yeh and Associates. Kiewit Infrastructure Co. was the general contractor.
Ayres provided the hydraulic analysis and engineering that guided the design steps in a project that had to reckon with the immense destructive forces of the Big Thompson River, whose fury after a 21-inch rain event over a few days in northern Colorado killed eight people and did $2.9 billion in damage, including 23 miles of destruction along U.S. 34, 12 miles of which was virtually erased from the landscape, according to ENR.
Design innovations noted by ENR included installing partially grouted riprap beneath the surface along a 2-mile stretch of US 34 to create a more solid foundation, protecting bridge approaches with rocks, moving the road away from the river where possible, and in some cases rerouting the river to make the roadway more resilient in future floods along this busy tourist route.
John Hunt, PE, managed Ayres Associates' work on the project, with William deRosset, PE, CFM, taking a lead role in the hydraulic engineering.
ENR presented its 2018 awards during its Award of Excellence celebration in March in New York.