NHI Announces 10 Ayres Recipients of Instructor of Excellence Awards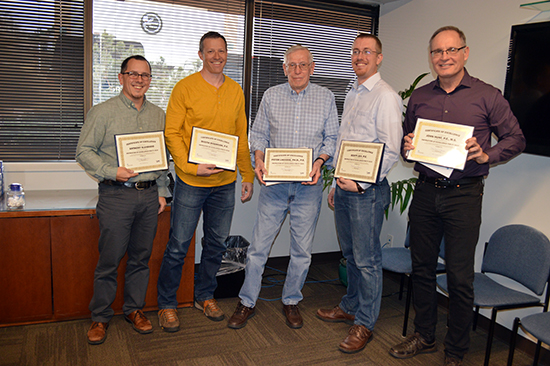 We're proud to report that 10 Ayres staff members were recognized as National Highway Institute (NHI) Instructors of Excellence for their delivery of high-quality training in fiscal 2019.
The NHI is the training and education arm of the Federal Highway Administration (FHWA). The NHI is responsible for training the nation's transportation workforce.
In 2007 the NHI introduced the Instructor of Excellence award to recognize the efforts of top instructors. When the award was first introduced, there were only three qualifying instructors. This year 98 top-performing instructors were recognized for their high-quality training efforts provided in 2019.
To be eligible an instructor must be ranked at least 4.7 on a 5.0 scale on their evaluations, have taught at least two courses within the fiscal year, successfully completed the NHI Instructor Development Course, achieved NHI's Instructor Certification, and have been endorsed by an NHI Training Program Manager.
Ayres' 2019 NHI Instructor of Excellence award recipients are:
Anthony Alvarado, PE, CFM
James Bakken, PE
William DeRosset, PE, CFM
David Frick, PhD, PE
John Hunt, PE
Peter Lagasse, PhD, PE
William Rahmeyer, PhD
Dustin Robinson, PE
James Schall, PhD, PE
Scott Zey, PE