Newest Electrical Engineer Began Career in Contracting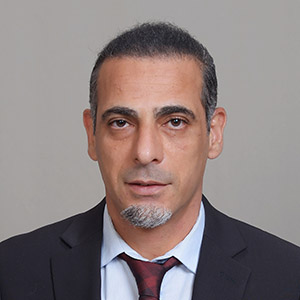 Ramin Zakeri, PE, has joined Gausman & Moore – a Division of Ayres. Based in the Los Angeles area office, Zakeri started his career as an electrical contractor, transitioned into engineering, and obtained his professional engineer's license in California. His experience in electrical contracting lends a valuable perspective in his engineering and his preparation of clear plans.
Zakeri designs commercial and residential electrical systems and performs load analysis, voltage drop calculations, and fault analysis. He designs solar panel installations, lighting systems, lighting control, and photometric plans and is familiar with California and international electrical and energy codes.
"Clients benefit from Ramin's practical, firsthand knowledge of how electrical plans are executed in the field," says Andy Wilkinson, PE, West Coast director of Mechanical, Electrical, and Plumbing Engineering Services. "With three California-licensed electrical engineers on staff and an overall depth of seven California PEs and two California engineers-in-training, Ayres is committed to growth in California."
Zakeri holds a bachelor's degree in electrical engineering from California State University at Northridge, with an emphasis in power systems.