Ivie Named Manager of Municipal Design & CEI in Southeast Operations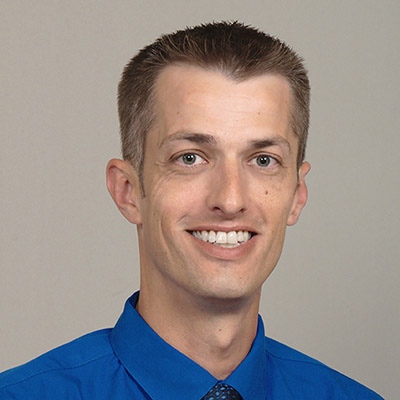 Matthew Ivie, PE, has been promoted to manager of the municipal design and construction engineering and inspection (CEI) services group in Ayres' Southeast Operations, effective May 9.
Ivie has served as a project manager and design engineer during his approximately 15 years working in civil site design, stormwater management, grading, drainage, water, wastewater, pumping stations, permitting, plan preparation, and utility relocations.
Ivie's civil design work has involved pavement and site design, sewer and water mains, roadways, utilities, and parks. He also is experienced in field inspection and construction observation. Ivie is committed to his profession and his community, serving as chairman of the Pinellas County Utility Group in 2019-2020.
"Matt is passionate and has the leadership and technical skills to guide the municipal and CEI group," says Subrata Bandy, PE, vice president. "He is committed to delivering excellent solutions to our clients and cultivating the qualities in our staff that will make them successful."
Ivie is a registered professional engineer in Florida and holds a bachelor's degree in mechanical engineering from the Georgia Institute of Technology.