Gooding Brings Geospatial Business Development Experience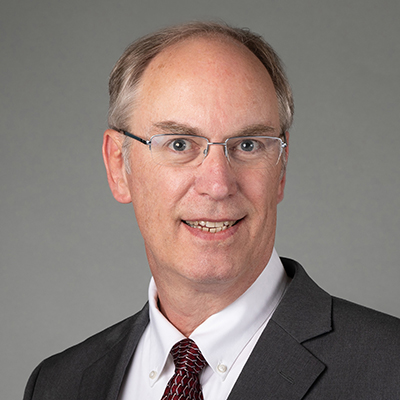 Craig Gooding has joined Ayres as a geospatial business development specialist.
Craig will use his 35 years of experience to bring Ayres' aerial mapping and survey services to new clients in the West and around the nation – and to help our existing clients in the West to take advantage of Ayres' expertise across multiple disciplines. Craig helps clients save time, money, and contracting effort by taking advantage of our wide range of services to address needs from actionable geospatial design derivatives to specialized engineering services like environmental remediation, transportation, river engineering, and unmanned aerial system mapping and inspection.
Craig understands the purchasing processes and the geospatial and business needs of state departments of transportation, federal agencies, local governments, and commercial clients. He has worked in oil and gas mapping, land information, scanning and digitizing services, mobile mapping, commercial mapping databases, GPS electronics, and mobile routing and navigation applications.
He excels at securing and managing master contracts to serve clients efficiently. His experience as a rod-and-chain man, a courthouse researcher, and later a project manager on land information and aerial/mobile mapping projects gives him the perspective to expertly advise clients on the benefits of particular geospatial solutions and deliverables.
Craig's efforts will primarily focus on pursuing state departments of transportation, utilities, and consulting partners around the nation. Craig will help clients access Ayres' suite of specialized services within geospatial, water resources, transportation, utility, and river engineering.
Based in Colorado Springs, Craig will be in a great position to expand Ayres' outreach to local governments throughout Colorado and the rapidly growing metropolitan areas around the West. He also will reach out to selected state and federal offices in the area. His outreach will make sure clients are aware of the depth of our geospatial services, highway and bridge design, municipal engineering, site development, and river engineering services.
Craig holds a bachelor's degree in forestry from the Michigan Technological University and is a member of the Pikes Peak Chapter of the Project Management Institute.