REGISTER NOW

Co-sponsor
American Planning Association - Wisconsin Chapter
2021 Free Six-Part Webinar Series
REIMAGINING RESILIENCE
How to adapt and prepare our communities for more efficient recovery.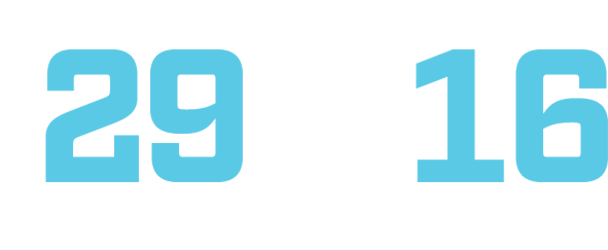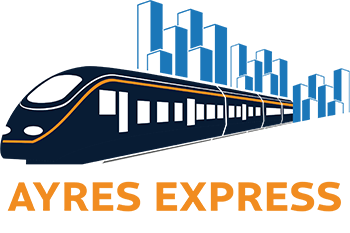 REGISTER NOW
All webinars will air at 12 p.m. CST. These webinars are eligible for AICP CM credits. Registered attendees will have access to recordings.
Six-Part Webinar Series
Join Ayres' Development Services experts for a free webinar series focusing on community resilience through the lens of leadership, economy, quality of life, environment, and physical infrastructure. Each 1-hour session presented via GoToWebinar will equip you with creative and actionable ideas to help your community:
Adapt to shifting conditions.

Prepare for projected hazards and recover rapidly.

Preserve your local character and ecourage growth.
Past Events
June 29 | What Does Resilience Look Like?
July 27 | Environmental Resilience
Aug 31 | Economic Resilience
Sept 28 | Prepared Systems
Oct 19 | Resilience and Quality of Life
Nov 16 | Leadership and Governance
Past Topics
June 29 | Planning and Design Approaches for the Changing Landscape
Presented By: Binoy Panicker, AICP, Matt Ashby, AICP CUD, and David Land, LEED AP
Built environment professionals are facing the challenge of their lifetimes. Over the last 18 months, the world has been impacted by major disruptors never seen before. The Covid-19 health crisis, technological improvements and economic changes have socially engineered everyone. For planners and designers, this new landscape has questioned universally accepted principles of good placemaking and environmentally responsive solutions. Community preferences are also evolving, calling for innovative solutions. This webinar seeks to present examples where professionals seek to tackle this paradigm change. Takeaways include new approaches that balance sound planning, design and sustainable practices that are being tested.
July 27 | Resilience and Brownfield Revitalization
Presented By: Christina Hiegel
Determining if a property is simply an eye-sore or a hidden health risk can be scary for communities and intimidating for owners and developers. But, it is the necessary first step in the brownfield revitalization process, which transforms potential liabilities into assets for all stakeholders. This process can support community efforts to become more resilient, but requires informed leadership that is up for the challenge. This session will discuss how to determine if a brownfield property is low, medium, or high risk, how to identify significant and immediate concerns, and how to fund and navigate environmental cleanup so sites can be safely reused in ways that meet community needs.
July 27 | Process-based Stream Restoration: Monetizing and Leveraging Stream Function for Long-term Resiliency
Presented By: Colin Barry
For most of the 20th century, human alterations within stream corridors focused on installing systems of control to enhance predictability and spatial limitations. Communities and engineers have been forcing streams into a static form that resists all driving forces and offers little opportunity for change. These limitations have degraded the high-functioning and biodiverse communities typically found in riparian areas, hampering our streams' ability to meet the needs of society. In addition, by not allowing streams to adjust and calibrate to changes in underlying conditions, stream managers are forced to pay increasingly large sums of money to maintain and restore these systems, often with mixed results. Communities can ensure that river systems can adapt to changes while shifting forms and maintain function using process-based design and empowering our riparian system to self-manage and maintain.
August 31 | Next Steps for Outdoor Recreation
Presented By: Rob Stein, PLA, and Amanda Arnold, AICP
With the recent increase in people seeking opportunities for outdoor recreation, communities have had to plan for new levels of demand. We will explore recent trends and focus on Comprehensive Outdoor Recreation Plans (CORPs) as a means for thoughtful prioritization of park improvements. CORPs are also an important tool to be used when competing for funding. We'll review funding strategies and how to leverage money to meet the likely continued higher interest in parks, trails, and other outdoor spaces.
August 31 | Developing Economic Decision Guidelines to Prioritize Infrastructure Investments
Presented By: Ben Peotter, PE
Attendees will gain an understanding of defining risks for disasters, their economic impacts, and how that factors into planning for and prioritizing infrastructure investment. I will also touch on potential funding sources for planning, studies, or infrastructure improvements to assist with evaluating or implementing economically beneficial projects. Resources will be linked for a "deeper dive" by those interested in learning more.
September 28 | Improving Disaster Recovery with Mapping Services
Presented By: Craig Gooding
Fires, floods, hurricanes, tornadoes, droughts, and other natural disasters can change the face of the land and how people use it.  Planning, budgeting, and executing recovery, mitigation, and rebuilding requires a thorough understanding of the changes that occurred.  It is also necessary to study how the natural processes are acting on features across the landscape, and how sudden changes to the physical world affect how people move and interact.  A well-planned and customized mapping program can provide the data needed for safe and effective recovery efforts.
September 28 | A Dam Good Example
Presented By: Craig Schuh, PE, and Chris Goodwin, PE
Beyond being resilient itself, infrastructure should bolster the resilience of the community it serves. To best leverage local resources, capture opportunities to improve quality of life, and raise communities above their challenges, we must consider resilience early in the planning stages of infrastructure projects. In this session, we'll discuss how dams, a vital part of the national infrastructure, typify the struggles, opportunities, and creative solutions communities face in their attempts to be forward looking and more resilient.
October 19 | The Future of Downtowns
Presented By: Jason Ilstrup (DMI)
A look into the past, present and future of downtowns using Madison, Wisconsin as a case study. This presentation will explore the vibrancy and equitability of downtowns prior to the pandemic and how we can reimagine our city centers to create places where everyone feels welcome.
October 19 | Housing on Main Street
Presented By: Mike Scholl
Communities are struggling to provide affordable housing to their residents. Meanwhile, many have buildings in downtown districts where upper floors sit vacant or abandoned. We'd like to take these two problems and help find a win-win solution, helping you transform vacant, underutilized spaces into affordable housing available for this and future generations.
November 16 | Complete Streets are Resilient Streets
Presented By: Chris Silewski, PLA
The concept of designing safe, accessible streets for all users, or Complete Streets, can play a large role in helping communities adapt to their residents' wants and needs while increasing economic activity and property values and helping mitigate climate impacts. But to be truly "complete" and inclusive of all users, street design needs to anticipate the needs of future generations – it needs to consider resilience. In this presentation, we will discuss an expanded vision of complete streets that considers conditions over the entire useful life of a project.
November 16 | Wetland Banking as a Financial Investment
Presented By: Greg Aldrian, PG
Various human activities can impact wetlands by altering the topography or hydrology. Wetland mitigation refers to the process of restoration, enhancement, or creation of wetland habitat directed at compensating for unavoidable impacts on wetlands in a different location. The process is primarily done to compensate for damage caused to wetlands due to developments.
In recent years, wetland mitigation banking has emerged as a favored instrument for replacing wetland and habitat function lost as the result of development activities, while allowing for economically beneficial projects to proceed. Although ecologically and in relation to resilience avoiding wetland impacts or loss is preferable, mitigation banks have shown to deliver the highest quality, most reliable offset to environmental impacts and a private investment into green infrastructure to help offset economic growth-related impacts. While investment in wetland mitigation banking can be lucrative, there are many sources of risk and uncertainty for developers and for the environment. We'll discuss the process here.