Ayres Engineers Earn Transportation Certifications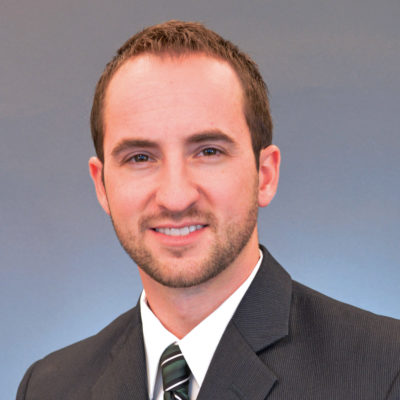 Alexander Cowan, PE
Three of Ayres' transportation engineers – two based in the Green Bay, Wisconsin, area office and one in Waukesha, Wisconsin – have earned Transportation Professional Certification Board (TPCB) credentials.
"Towns, villages, cities, counties, and states are trying to maximize roadway safety and minimize traffic fatalities," says Eric Sorensen, vice president. "Ayres is committed to helping our clients with these goals, and these three transportation professionals' PTOE and RSP certifications demonstrate our qualifications and expertise in designing safety into the highway and urban street systems."
Alexander Cowan, PE, and Andrew Rowell, PE, have attained Professional Traffic Operations Engineer (PTOE) status, demonstrating their knowledge, skill, and ability in the specialized application of traffic operations engineering.
Andrew Rowell, PE
The PTOE exam confirms knowledge of traffic operations analysis, interchange and intersection design, traffic safety concepts, traffic studies, and traffic control devices, including signals. Also included in the PTOE certification is understanding of transportation infrastructure's environmental impacts, urban and regional planning implications, and intermodal travel considerations.
Cowan and Rowell apply their traffic expertise on projects in the Midwest, West, and Southeast. Cowan is a registered professional engineer in Wisconsin and Colorado and is based in Waukesha. Rowell is a Wisconsin-registered professional engineer based in Green Bay. They serve state, county, and municipal clients on roadway design projects and traffic study, analysis, and design projects.
Cowan specializes in microsimulation modeling using Paramics, Vissim, and SimTraffic software. He is committed to his traffic specialization, having been a member of the Institute of Transportation Engineers since 2008. As a former county highway engineer and public works director, Rowell can relate especially well to the needs of municipal clients with his understanding of highway department and public works budgets and processes.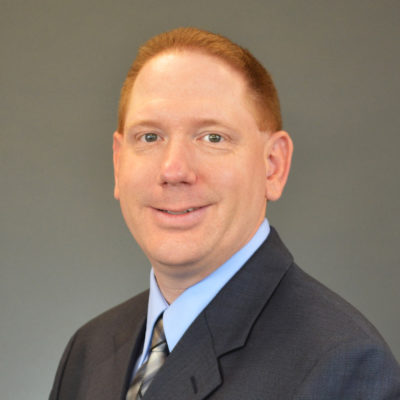 Phillip Verville III, PE
Phillip Verville III, PE, a senior transportation engineer at Ayres, has passed the TPCB examination to be certified as a Level 1 Road Safety Professional (RSP1). The exam for the certification first became available just three years ago.
The goal of the certification is to provide a means for road safety experts to prove knowledge enabling them to protect the lives of the traveling public through their multidisciplinary safety approach. Level 1 RSP certification is aimed at a broad audience of transportation professionals from the engineering, motor vehicle, behavioral, law enforcement, and emergency response communities.
Verville is a Wisconsin-registered professional engineer based in Green Bay who applies his transportation safety expertise on state, county, and local roadway engineering projects. He has been with Ayres for 22 years.