Award-Winning Projects Help Celebrate National Public Works Week
It's National Public Works Week, and we're celebrating some award-winning projects! Three projects that Ayres Associates provided services for earned high praise during the American Public Works Association Wisconsin Chapter's 2015 awards competition.

The Waukesha CTH "L" (Janesville Road) Reconstruction project in the City of Muskego, the Bridge Lane Ravine Pedestrian Bridge project in the Village of Fox Point, and the Mineral Point Road and Junction Road Reconstruction project all received Public Works Project of the Year awards. The awards were presented during a banquet May 14 during the APWA Wisconsin Chapter's Spring Conference in Sheboygan, Wisconsin.
Wisconsin Chapter Award recipients are chosen by a qualified panel of judges selected by the Awards Committee. Projects that receive a Chapter Award are automatically forwarded to the National APWA competition. The Public Works Project of the Year Award recognizes the strong alliance between the managing agency, the consultant/architect/engineer, and the contractor to effectively complete public works projects.
The theme of 2015 National Public Works Week is "Community Begins Here," and these three projects illustrate how public works professionals work together to improve our quality of life.
CTH "L" (Janesville Road) Reconstruction, Waukesha County/City of Muskego
For this project, completed for Waukesha County, Ayres Associates provided roadway and utility design for reconstructing and expanding approximately 2.5 miles of CTH "L" from Racine Avenue to Moorland Road in Muskego. It is now the flagship entrance into the City's downtown. The project included coordinating with consulting firm GRAEF, which was hired under a separate contract with the City of Muskego to design the streetscape, landscape, and decorative lighting improvements and added the finishing touches to Janesville Road.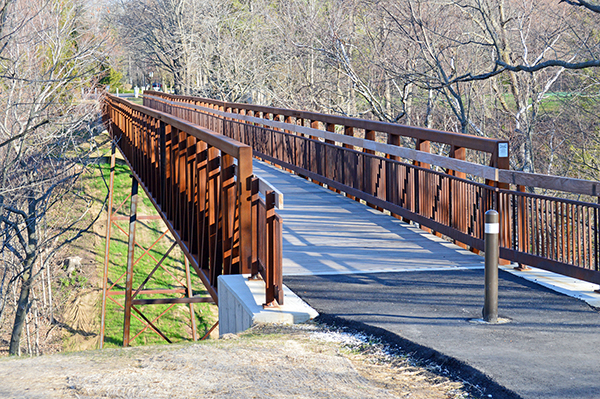 Bridge Lane Ravine Pedestrian Bridge, Village of Fox Point
For this project in Fox Point Ayres Associates evaluated alternatives for the failing footbridge and provided necessary design work for the new bridge. The old six-span structure, dating back to the very early 1900s, was about 300 feet long and crosses an approximately 75-foot ravine. The successful project became a public-private partnership with nearly half the funds for construction coming from private donors, led by Footbridge Friends, a nonprofit that raised money for the project. Footbridge Friends contributed $515,000 to the overall costs for construction and inspection of the new bridge.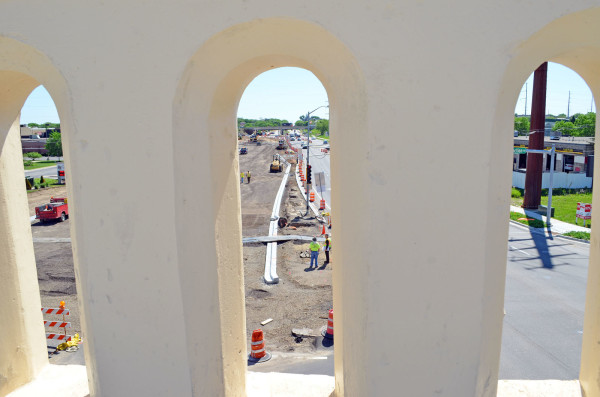 Mineral Point Road/Junction Road Intersection, City of Madison
Ayres Associates provided construction observation services for this complex project, which involved the City of Madison, Dane County, and the Wisconsin Department of Transportation. The two-phase staged construction project replaced the signalized intersection with a jug-handle interchange. Mineral Point Road was rebuilt to a six-lane divided urban roadway, and Junction Road is a four-lane divided urban roadway. Phase 2 included grading, three structures, a box culvert, 12 retaining walls, 14 overhead sign structures, storm sewer, sanitary sewer, water main, granular backfill, base course, concrete curb and gutter, concrete sidewalk, HMA asphalt pavement, traffic control, signals, lighting, landscaping, and traffic control.
Kim Ballweg was the project manager for the Mineral Point Road/Junction Road project.
How have public works projects in your community made your life better? Do you have safer intersections, less congestion, safe bridges, better water, effective sanitary and storm sewers? Let us know!