Rasmusson Brings MEP Software Expertise to Ayres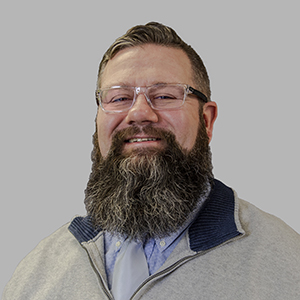 Don Rasmusson has joined Ayres as an MEP software project manager based in St. Paul. Rasmusson is responsible for overseeing the continued development of our productivity software based in Revit.
Rasmusson is engaging with our clients around the nation to understand what mechanical, electrical, and plumbing design technologies they are currently using, and he's identifying opportunities for process improvement and efficiencies through additional technology and service offerings we provide, including our Mechanical Productivity Pack software.
He has experience with hiring and training staff, leading drafting and design initiatives, building an MEP consulting services/sales unit, and leading MEP business development activities. Rasmusson specializes in Revit MEP, AutoCAD MEP, Navisworks, Plant 3D, and P&ID, and he has successfully implemented MEP technology solutions including Autodesk, Bluebeam, Leica, 3DR, Microsoft, and CTC Express Tools. Don has numerous connections in the software industry, including contractors, engineers, architects, product manufacturers, and third-party content developers.
"We are lucky to bring Don onto our team at a time when Ayres is ready to disrupt the industry with our MEP software," says Dan Fox, PE, CEM, LEED AP BD+C, director of MEP Services. "Don is just as passionate as our engineers and technicians are about adding efficiency to the design process. Together we have all the perspectives needed to build superior software that actually does what designers need it to do."
Rasmusson holds a bachelor's degree in applied management and an associate's degree in mechanical design from Dunwoody College of Technology.