Traffic Engineer Voigt Given Institute of Transportation Engineers' Highest Honor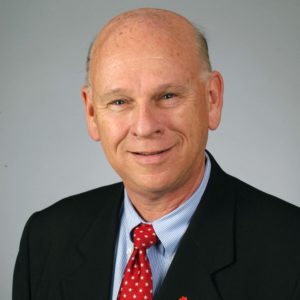 The Institute of Transportation Engineers (ITE) has bestowed its highest individual recognition for professional achievement on Ken Voigt, senior traffic engineer at Ayres Associates. Voigt has been elected to ITE Honorary Membership in recognition of his 52 years of service to his profession and decades of service to ITE.
Voigt has completed hundreds of high-profile projects ranging from urban pedestrian/bicycle enhancements to large, complex corridor management projects that involved capacity improvements and intelligent transportation systems (ITS) applications. Voigt has conducted traffic safety studies, roadway operation analysis, traffic calming, and neighborhood street system design. His public involvement skills make a real difference in how projects are received.
Voigt is an ITE past International President and has served as a leader on every level within ITE, advocating for new programs and enhancing the value of membership. While Voigt was International President, he was instrumental in initiating the Collegiate Traffic Bowl and ITE's Journal of Transportation. Voigt has continued his active participation and leadership in ITE, including his service on the transportation Consultants Council, Sustainability Task Force, Complete Streets Council Executive Committee, and the Traffic Bowl Committee. Most recently Voigt has helped develop ITE's new Strategic Initiatives Plan, the updated Professional Transportation Planner Certification exam, and ITE's new Diversity Scholars scholarship program.
Beyond ITE, he has contributed to the engineering and planning community through his election as a national board member for the Congress for the New Urbanism (CNU), president of the CNU Wisconsin Chapter, and executive director of the Great Lakes Transportation Enterprise Institute. Voigt has served for 35 years as an adjunct professor at the University of Wisconsin-Milwaukee and the University of Wisconsin-Madison. He serves on the University of Wisconsin Civil Engineering Advisory Committee.
Voigt has been recognized with Distinguished Service awards from both the Wisconsin Section and Midwestern District of ITE and ITS Wisconsin, the Burton W. Marsh Award for Distinguished Service to ITE, and the Distinguished Alumni Award of UW-Milwaukee. Voigt and his wife Sue's commitment to the profession includes establishment of transportation engineering diversity scholarships at UW-Milwaukee and UW-Madison. His volunteer activities and leadership extend to his favorite pastime of soccer. He served as a founder of the 2,000-member Brookfield Youth Soccer Club.