Bridge Inspectors Minimize Downtime to Maximize Value for Clients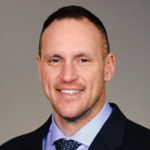 By Brian Schroeder, PE, ITL, CWI
Efficient use of staff time keeps projects moving forward and translates into cost savings for our clients. But what if the work can't be done in front of a computer, or even in an office? What if a day's work requires in-state or sometimes cross-country travel? How do you keep costs down for clients then?
This is the challenge bridge inspectors confront on every project. Obviously the inspection team members must go to the bridges – the bridges don't come to them – and that inherently means the team spends considerable time in a truck or airplane and often a hotel room. This also means the office essentially travels with team members wherever they go.
Mobilization time can be used to prepare for the upcoming inspections and plan the immediate schedule, the next couple days, and the week in general. It can also be used to review reports and discuss access plans and safety protocols. This helps the team get ready to perform as efficiently as possible when they arrive at the bridge site.
As a project manager, I also use mobilization time to connect with clients and staff, prepare proposals, schedule projects and staff, mark up invoices, write contracts, and review draft reports. It's easiest and most efficient when I have a strong cell or Wi-Fi signal. Most long road trips in the truck are through populated areas where a 4G cell signal is easily obtained.
But connection via the Internet is not always feasible. Even then, there is no shortage of offline activities and tasks to complete.
Working safely and efficiently is important, and our entire team takes pride in providing cost-effective solutions to our clients' bridge inspection needs. For any given mobilization we schedule multiple projects to distribute the mobilization costs over as many projects as possible, which leads to cost savings for each bridge owner.
Additionally, our bridge inspection teams have gone paperless. Our field notes are recorded electronically on tablet computers. The final reports can be distributed electronically or in hard copy according to client preference. Operating in the field without paper has streamlined our note taking and report processing, which has led to even more cost savings for bridge owners.
Brian Schroeder, a registered professional engineer in 14 states, joined Ayres' structural inspection group in 2000. He now is a supervisor in the group, where his experience includes topside and underwater inspections of dams and bridges as well as ancillary structure inspections. On average, Brian has inspected 100 structures each year of his 19-year career. In one busy year he inspected 505 structures. Last week, Brian used a bucket truck to climb overhead signs on Wisconsin highways. Before that he spent weeks circumnavigating Lake Michigan, inspecting bridges above and below water for local government agencies in Michigan's Upper and Lower Peninsulas, and swimming around bridges in northern Wisconsin that had never been inspected. Before that he was harnessed up in a personal fall arrest system climbing a bridge in the Aravaipa Canyon Wilderness near Tucson, Arizona.