Ayres Survey Group Brings Big Toolbox to Colorado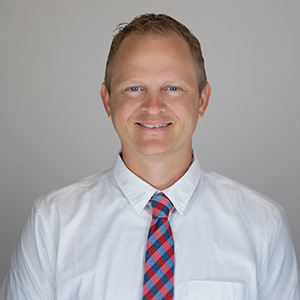 Brian Helminiak, PLS, has joined Ayres' Fort Collins, Colorado, staff and brings with him the tools – and the team – to deliver survey services to Colorado more efficiently than the competition. Helminiak leads survey projects completed for private and public sector clients, using his over 20 years of experience to support and mentor technical staff. He embraces new technology and prides himself on his communication skills, critical thinking, and problem solving.
Ayres brings a fresh perspective to clients' survey needs, delivered from a company with an over 60-year track record in survey and more than a quarter-century of trusted professional services based in Fort Collins. Helminiak works shoulder-to-shoulder with Ayres' highly trained aerial mapping, mobile scanning, and subsurface utility engineering (SUE) experts. Ayres brings a large toolbox to every project, and those tools help us deliver solutions more efficiently and meet clients' deadlines. Ayres' team of surveyors, certified photogrammetrists, GIS experts, and technicians has a sterling reputation nationwide – and a history of customizable solutions for complex urban environments, rural sites, and corridors across Colorado.
Helminiak is a professional land surveyor licensed in Colorado and Utah. He has a wealth of experience, including boundary, design topography, utility, control, and construction surveying. Helminiak has been managing staff and projects for 15 years, and he takes pride in his professional and timely delivery of services, no matter how large or small the project. Helminiak believes relationships are important and always does his best to establish healthy, fruitful connections with his clients and co-workers. Helminiak is a team player who understands the impact of our work and always seeks the solution that is the right fit for each client.
Helminiak holds an Associate of Applied Science degree in science and mathematics from Erie Community College in Williamsville, New York.