Acquisition of The Ash Group Adds SUE, Expands Engineering Depth and Diversification in Florida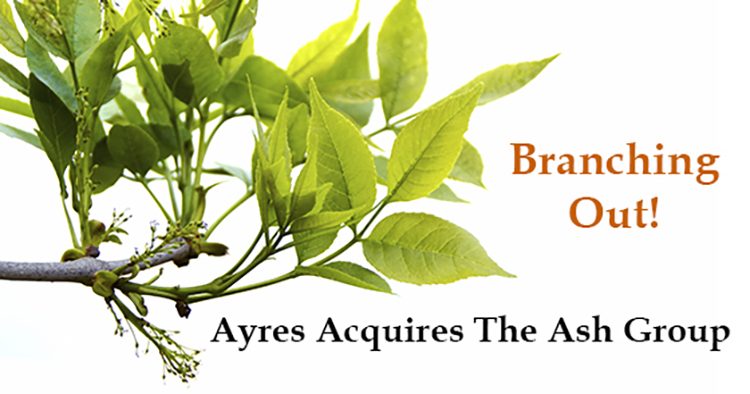 Ayres Associates today announced the acquisition of The Ash Group, adding depth to Ayres' Tampa-based staff. The Ash Group's Tampa office becomes Ayres' 13th office nationwide and its fourth in Florida. Ayres is headquartered in Eau Claire, Wisconsin.
Through this acquisition, Ayres adds new services and strengthens others the firm has been providing in Florida for 30 years. Janice Sands Ash, PE, started the The Ash Group in 1993 and has positioned the firm strongly in the Gulf Coast area, providing subsurface utility engineering, site civil engineering, and utility design and coordination. The firm provides engineering design and construction inspection for roadway and pedestrian paths, site civil design, parking facilities, recreational facilities, stormwater management, utility infrastructure (telecommunications, gas, cable TV, water, wastewater, and other pipeline conveyance systems), and marine projects.
Ayres will provide services from its existing office at 8875 Hidden River Parkway, Suite 200, in north Tampa near Temple Terrace as well as from the former Ash Group office at 5802 Benjamin Center Drive, Suite 101, just north of Tampa International Airport. Ayres also has an office in Titusville.
For full details on our new office and personnel, as well as the added services and capabilities this acquisition delivers to our clients, please return to our website the first week of June.